Industry Talk
Regular Industry Development Updates, Opinions and Talking Points relating to Manufacturing, the Supply Chain and Logistics.
7 Advantages of Using a Process Flow Chart in Supply Chain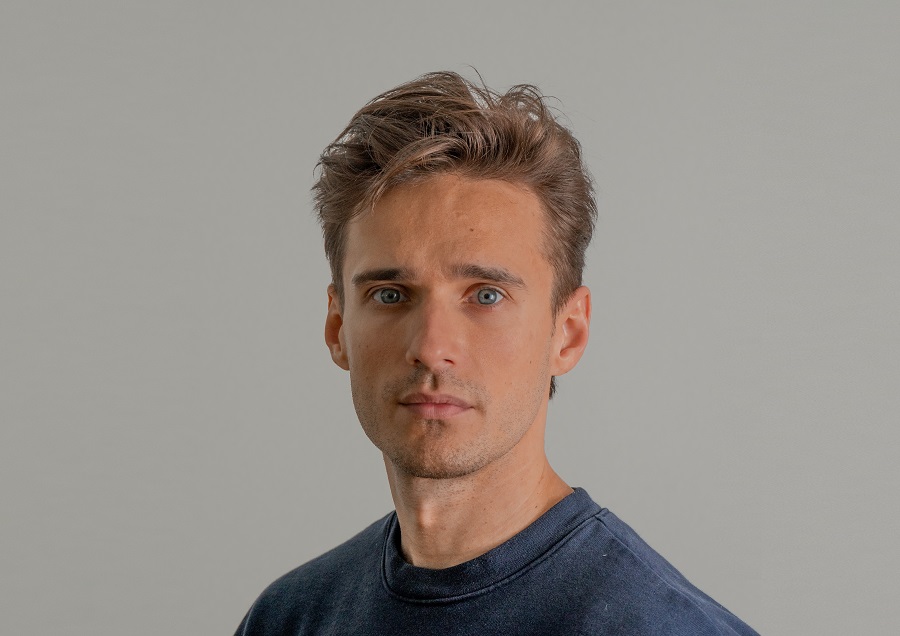 A process flow chart is a visual representation of the various steps involved in completing a particular task. You can use it to break down complex processes into smaller, more manageable tasks.
The primary purpose of the flow chart is to give an overview of how to accomplish things accordingly. It also provides instructions on what to do when things go wrong.
But most people don't realize how useful a process flow chart can be in a business setting. It's especially beneficial within the supply chain department. And creating it is also an effortless task using a powerful online graph maker like Venngage!
With that, here are ten advantages of using a process flow chart in supply chains:
1. Allows for a Quick Understanding of Complex Systems
A process flow chart provides an easy-to-understand representation for understanding the various steps involved in completing an extensive task. It allows for an immediate visual representation of these steps that people can understand very quickly. It is especially beneficial if one person needs to communicate the process with another person unfamiliar with them.
For example, someone from another department needs to learn how another department works. A workflow chart will allow that individual to go through each step on paper before working on the job. By doing this, they won't waste time figuring out what's expected of them. It will also help them feel more comfortable and confident about their job.
This template from Venngage provides an excellent example of how creating a flowchart simplifies complex systems:
2. Helps Avoid Problematic Situations in the Future
A process flow chart can help you avoid preventable problems from happening in several ways:
First, you'll be able to anticipate issues that might arise with your particular process. Consequently, it ensures that you won't repeat them in the future.
Second, you'll be able to focus on specific problem areas and take steps towards improving them. It helps ensure that your system works more effectively than before.
Finally, it also gives others within the company an insight into potential issues to work together in resolving them.
For example, one department has problems completing a task because of an issue with another department's process. All they need to do is point out the problem area in the flowchart to the other department. If everyone knows about the problem and works together on a solution, they will get more easily resolved in the future.
3. Can Be Easily Adapted to Changing Tasks and Processes
Process flow charts are easy to adapt, so you can change or add steps as necessary. All while still maintaining some sense of organization for your supply chain.
Below is a comprehensive Venngage flow chart example you can use to apply this:
For example, one particular process step isn't working properly. You can simply add a new step for improvement without changing everything else in your chart. It gives you an easy way to fix issues without having to start from scratch with a brand new chart.
Further, you can also add additional tasks or processes into your flow chart (such as new products or services). It also allows you to document everything for later reference.
4. Works Well with Other Types of Flow Charts
A process flow chart is only one type of flow chart—and it certainly isn't the most complex one available! There are several other kinds of flow charts that can be useful in a supply chain department. In some cases, a process flow chart alone may be unable to provide an accurate representation of the company processes.
For example, you might need a hierarchical flow chart to communicate how different people or departments interact with each other. Similarly, a value stream map can be useful when attempting to improve your supply chain. It gives you a visual representation of the steps involved in completing any particular task within that process.
Since process flow charts are easily adaptable alongside other flow charts, they're often an efficient choice for supply chains. Check out other types of flow charts you can use in Venngage!
5. Inclusively Seen by Everyone Involved within the Supply Chain
The primary interest of management teams is the end results produced by the company. Consequently, understanding the process of achieving those results is not always as important to them. However, other people involved in the supply chain department may have different views on what's necessary to produce those results.
It's easier to present what needs to happen within each specific process using a process flow chart. Thus, everyone can better work together to improve the execution of these steps.
For example, assume that the supply chain department has identified an area for improvement in their overall process. Having a process flow chart for reference will help in visualizing the processes involved within each task.
6. Eliminates Unnecessary Steps or Tasks
Eliminating unnecessary steps is one reason why many companies decide to use process flow charts when dealing with their supply chains.
For example, a company providing different products and services requires an extensive process to get the chain moving. However, in some cases, some of the steps might end up being redundant. For this, a process flow chart allows you to identify unnecessary tasks to streamline the supply chain process.
7. Improves Understanding of the Different Tasks Involved in Each Process
An expert understanding of the entire process is necessary for running an efficient supply chain. Having a process flow chart allows employees to work together more effectively. When employees know each step like the back of their hand, they know exactly how their role fits into the overall process.
Take a look at this Venngage process flow chart to get a clear picture of how to implement this:
Make a Flowchart for Your Supply Chain!
In this article, you learned the advantage of using a process flow chart in a supply chain. Now, the only thing that's left is to create one for your business! And it doesn't need to be complicated!
Now, you can create a process flowchart online like a pro using the Venngage flowchart maker! What are you waiting for? Try it out today!