Mobile Computing
Mobile Computers, Handheld, Rugged, Wireless (Wi-Fi), GSM and GPRS enabled PDAs and Industrial Computers.
ACD goes Android ™: Mobile Terminal M260TE with ACD Android ™ – quality made in Germany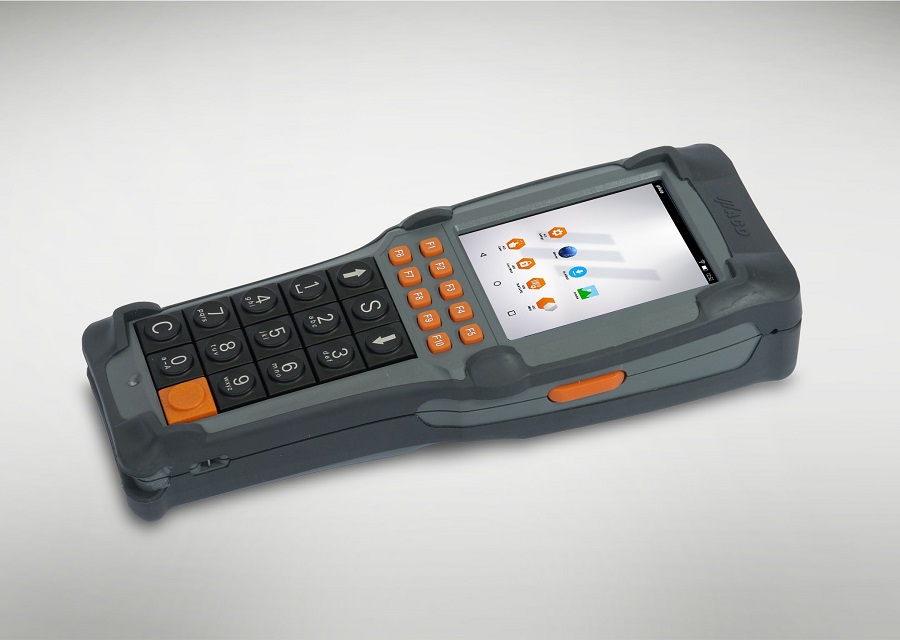 In the future, the bestseller in warehouse logistics, the mobile terminal M260TE, will also be giving ACD Elektronik GmbH an ACD-owned Android ™ version. The advantages are obvious: A modern user interface familiar from Android ™ smartphones, together with the quality of the German manufacturer!
Why own an ACD Android ™? 
Unlike all competitors who often rely on products from Asian manufacturers, the ACD's own Android ™ version can be adapted to customer requirements at any time. Thus, hardware components can be integrated, which require profound adjustments in the operating system itself. The simple app programming by an Android-based ACD development team enables a cross-process application with the customer. Furthermore ACD Elektronik GmbH takes over the support, maintains security updates and offers both troubleshooting support and a quick response to security vulnerabilities. The advantage of communicating directly and simply with a German manufacturer is irreplaceable and unique on the market.
ACD will use both operating systems in the future
In order to continue to offer customers the right solution for their needs, ACD Elektronik GmbH will go both ways (Windows® and Android ™) in terms of operating systems. It is also possible to upgrade the M260TE mobile terminal to Android ™ under Windows®. "The now flexible choice of operating system as well as a variety of equipment variants, such as the proven quick-entry keyboard, offer the user exactly those features and functionalities that are important in mobile use," explains ACD Managing Director Andreas Zwißler. The future viability and flexibility of this solution mean promising benefits for the customer.
The further development of the M260TE mobile terminal is a logical consequence of increased customer inquiries for Android ™ operating systems in the B2B environment and expands the extensive range of mobile devices for every use in logistics and industry. Nothing has changed with the familiar benefits of the M260TE: The handheld, which is particularly suitable for scan-intensive tasks, continues to be equipped with a high-performance NXP processor and enables maximum productivity in the mobile environment. The M260TE with Android ™ also impresses with a simple user interface and the modern operating system ensures high employee satisfaction through the familiar operating environment. An integrated battery for long battery life and high-quality scanners ensure fast, efficient and error-free working in an industrial environment.
The mobile terminal M260TE with ACD Android ™ continues to stand for the usual quality as well as the good service and support of the German manufacturer. All in all, the M260TE remains the ideal companion for all warehousing and logistics processes, enabling simple, efficient and modern work in harsh environments.