Industry Talk
Regular Industry Development Updates, Opinions and Talking Points relating to Manufacturing, the Supply Chain and Logistics.
"Adopt a culture of reverse mentoring" – Hays MD tells business leaders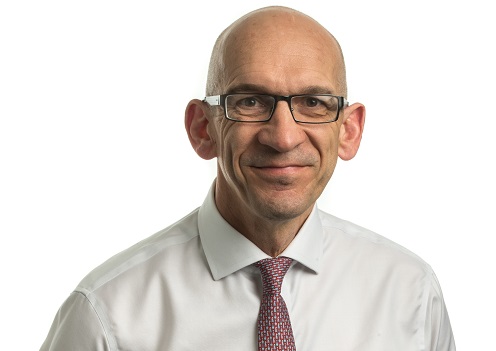 A senior business leader at Hays, the global recruiting experts, has urged organisations to adopt a culture of reverse mentoring. Speaking at Advanced World1 last week, Mark Staniland of Hays called for a change in tactics to meet growing digital demands by maximising inter-generational working as well as learning from the younger generations entering work.
"Learning is a lifelong process – not just in our personal lives but in our professional lives too – and it has become critical in today's digital era," Mark explained. "With multiple generations now in the workplace, all with different values, perspectives and experiences, business leaders are under pressure to ensure that these diverse groups work together cohesively. Traditional mentoring is no longer enough. We also need to adopt a culture of reverse mentoring to encourage every generation to learn and share their own unique experiences.
"Millennials, and even more so Generation Z workers, have what we call 'a natural software mindset'. They are inherently more IT-savvy, which means they have so much to offer the rest of the workforce which is less familiar or confident with technology. Business leaders need to see this an opportunity to position them as millennial mentors in their organisation."
Today, organisations have to accommodate five generations of workers – Traditionalists (born before 1945), Baby Boomers (born 1945-1964), Generation X (born 1965-1980), Millennials (born 1981-1994), and Generation Z (born after mid-1995). It makes for an extremely challenging workplace when all generations have varying levels of technology knowledge.
Jon Wrennall, CTO at Advanced, agreed with Mark: "Reverse mentoring is a useful yet underused practice that can address the diverse workplace. What's more, it is a highly attractive proposition when recruiting and retaining younger talent – critical at a time when the IT industry is facing a major skills shortage. These individuals can (and should) be regularly training and supporting their colleagues who are typically resistant to technology change, meaning the entire workforce will be more productive and happier in their roles."
Findings from Advanced's latest Annual Trends Survey Report help make a strong case for reverse mentoring in the workplace. The majority (59%) of Generation Z workers think that less than half of their organisation is ready to adopt new technology to change the way they work. Meanwhile, 52% feel that having a strong digital skill-set is the most important attribute for a business leader in the digital era (compared to 39% of all ages).
Recognising the importance of giving young people a share of voice in business, Advanced has been focusing on attracting and retaining high potential entry-level recruits for the last two to three years. It's been an invaluable way to ensure the organisation maximises the use of their approach and knowledge to not only help change the culture but drive innovation too.
Jon concludes: "Organisations need to create workplaces that will enable and successfully use the skills of a radically more diverse workforce than the one we see today. One that maximises the capabilities of a younger generation that lives and breathes technology, and therefore understands it positive impact on business."