Transport Management
Transport Management and Technology, Distribution Management, Freight, Vehicle Routing & Scheduling Software and Load Planning.
BARKER AND STONEHOUSE TURNS TO PARAGON'S ROUTING AND SCHEDULING SOFTWARE FOR SUPERIOR CUSTOMER SERVICE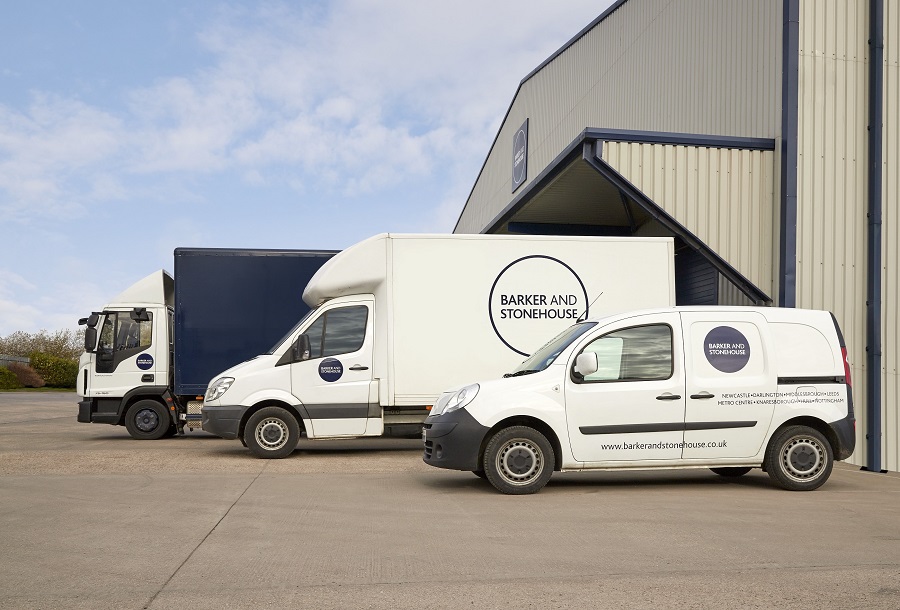 Barker and Stonehouse, the UK's largest independent family-run furniture retailer, has invested in a logistics solution from Paragon to provide customers with a superior delivery service with more choice. Combining Paragon's routing and scheduling software and fleXipod ePOD system, the solution will enable the retailer to efficiently fulfil increasing order volumes nationwide without compromising on excellent customer service.
As a fast-growing retailer that has successfully combined bricks and mortar stores and a strong internet proposition, Barker and Stonehouse recognises the importance of using the latest technologies. Having already invested in its warehouse and stores, the company decided that the next step was to improve its logistics operation. They evaluated several solutions, eventually selecting Paragon because of the functionality its logistics software offers and its proven experience in the furniture retail sector.
"Our delivery operation now handles 1,500 orders a week, with volumes growing month-on-month. We needed a technology solution that would help us make better use of our vehicles and drivers but also help us to provide a better customer service with more options for the customer to choose from," explains Shane Butler, Retail Director at Barker and Stonehouse. "Our fleet of 27 in-house vans operate on a nationwide basis – often travelling long distances – so removing inefficiencies and inconsistencies in our transport planning was essential."
Barker and Stonehouse stores were previously responsible for planning deliveries using a fixed planning matrix that scheduled orders on certain days of the week based on rigid post code areas. When transport plans were complete, each driver would then create their individual daily routes. The company realised that not only were fleet resources being underutilised, but also it had no central visibility of how the operation was performing. As a result, maximising both vehicles and drivers was a challenge.
With the adoption of Paragon's routing and scheduling software, Barker and Stonehouse will increase delivery frequency, serving nearly 90 per cent of postcodes nationwide on a daily basis, six days a week. This will allow the retailer to offer customers a wider choice of delivery time windows whether they are buying online or ordering in one of the company's beautifully designed stores.
The customer experience will be further enhanced by frequent and accurate communications including notification of proposed time windows and delivery reminders. On the day of delivery itself, Barker and Stonehouse will be able to use fleXipod to send customers a link to the fleXipod track my driver service via email or text alert, allowing them to monitor the progress of their delivery driver.
Using fleXipod will enable Barker and Stonehouse to streamline the day of delivery process from start to finish. Before leaving the warehouse, drivers will be prompted to complete their pre-shift vehicle checks and carry out an equipment checklist for all deliveries that day. Data can then be stored centrally for compliance requirements. At the customer's home, drivers will be able to capture proof of delivery data as well as notify the company's customer care centre of any issues in real-time, sharing photos if required so disputes can be resolved quickly.
"We expect the project to be fully rolled out by the end of April. Paragon's implementation and support team have been on hand throughout the deployment to ensure we have the necessary processes, resources and skills to make the most of the software solution. They have been fantastic in getting us to where we are today and continue to do so. This has reinforced our belief that we made the right choice when selecting Paragon as our technology partner," concluded Shane Butler.
Once operational, Barker and Stonehouse will also be able to use their Paragon routing and scheduling software as a strategic planning tool to create what if scenarios that identify further improvements or support future operational decision-making.
William Salter, Managing Director of Paragon Software Systems commented: "Keeping control of logistics costs while offering excellent customer service is a big challenge for retailers today. Being able to offer customers convenience and choice at the point of purchase can play a critical role in the purchasing decision. The ability to then follow that up with consistent communication and a professional experience on the day of delivery can really make a difference to how the consumer views the retailer's brand. Paragon's logistics solutions and the experience of our implementation and support team are designed to help retailers deliver on the promise they have made at the point of purchase with confidence."