Voice Technology
Voice directed / speech recognition, hands-free warehouse and distribution center computing, voice in the warehouse, voice technology and voice systems. Voice Directed Picking and Voice-enabled workers wear a headset connected to a small wearable computer.
BlueParrott Introduces Next Generation B450-XT Wireless Headset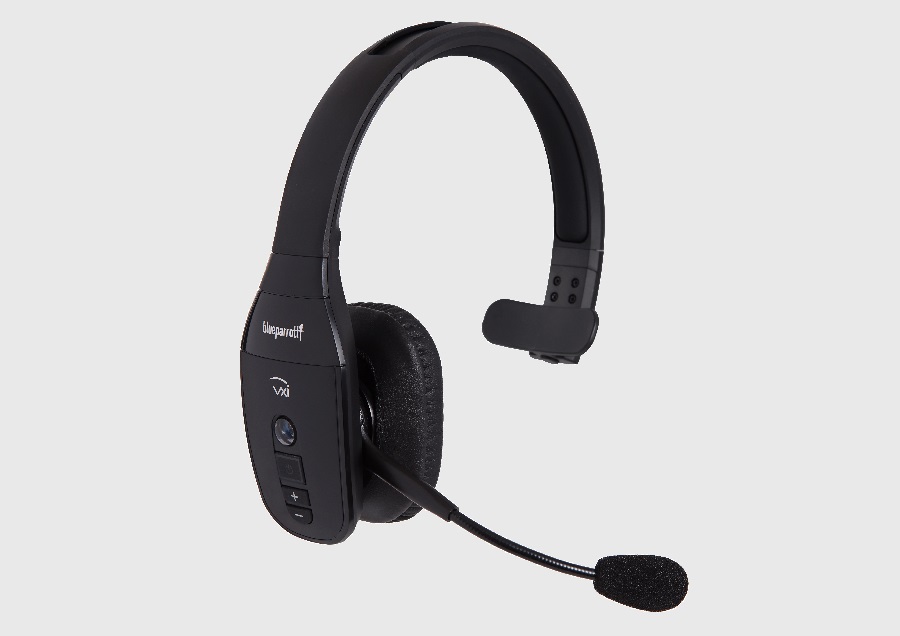 BlueParrott, a leader in wireless headset technology, today introduces the next generation B450-XT noise-cancelling Bluetooth® headset, engineered for superior calls in high-noise environments. Now with enhanced comfort, durability and more flexible charging and firmware update options, the upgraded headset is designed to keep pace with the demands of life on the go.
BlueParrott's B450-XT is one of its most popular headsets to date and this next generation model addresses two critical features for users  – comfort and durability. The new B450-XT headset delivers improved comfort through its padded headband and large, cushioned earcups for all-day use. The headset is even more durable with an IP54-rating to protect against dust and moisture for the toughest environments, and now comes with USB-C charging to streamline charging across devices. The new headset also enables easy firmware updates on the go using the BlueParrott App and features Bluetooth 5.0 for better connectivity across devices.
Building on the success of the original B450-XT, the headset also features all of BlueParrott's standard features, including industry-leading noise cancellation that blocks out 96 percent of background noise and up to 24 hours of talk time. With BlueParrott's VoiceControlTM, users can answer or reject calls with just their voice, providing a hands-free experience. Users can also customise the headset using the exclusive Parrott ButtonTM for one-touch access to favorite features and applications.
"Those who work in high-noise, high-mobility environments shouldn't have to make a choice between taking calls and everything else their job entails," said Nigel Dunn, Managing Director, Jabra EMEA North. "We created the next generation of the B450-XT to provide the noise cancellation, call quality, durability, comfort and convenience that these industries need to stay connected while on the go."
BlueParrott headsets offer premium features and are incorporated and supported by major Bluetooth enabled devices. The following features are included in the new B450-XT:
Industry-leading noise cancellation
Up to 24 hours of talk time
Customisable Parrott ButtonTM
Tough, IP54-rated design
USB-C charging
Padded headband and large, cushioned earcup
VoiceControlTM
Wireless range of up to 300 feet/100 metres
Large, easy-to-press buttons
Get the latest headset features via the BlueParrott App
Pricing and Availability
The BlueParrott B450-XT will be available for pre-order May 1 for £149.99 at https://www.blueparrott.co.uk/.