Manufacturing/ERP/MRP
Manufacturing Software News, Case-Study Applications, Product Information, Best-Practice and Thought-Leadership Articles
Brightpearl appoints fashion chief as Chairman to accelerate international expansion after £11m growth
Brightpearl, the world's largest purpose-built retail ERP platform, today announces a £11 million growth round and the appointment of a new Chairman to help drive further expansion. More than 1,000 brands rely on Brightpearl to transact more than £1.3bn of trade across 26 countries. The company has seen a 77% increase in year-on-year new business […]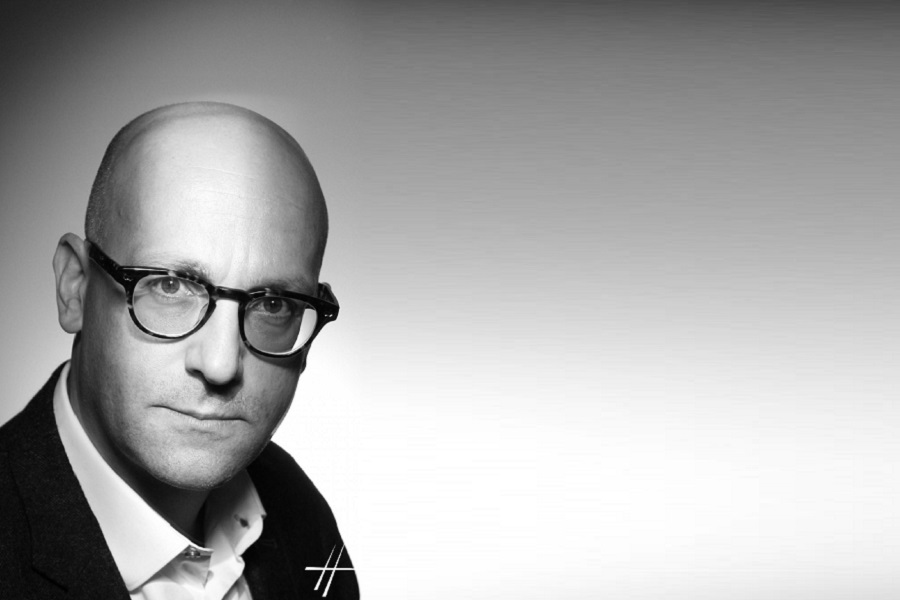 Brightpearl, the world's largest purpose-built retail ERP platform, today announces a £11 million growth round and the appointment of a new Chairman to help drive further expansion.
More than 1,000 brands rely on Brightpearl to transact more than £1.3bn of trade across 26 countries. The company has seen a 77% increase in year-on-year new business growth and delivered 34% revenue growth in the last 12 months alone. Brightpearl was recently voted the top SaaS company to work for in Britain, beating companies such as Microsoft, Adobe and LinkedIn.
The latest growth round for the ambitious tech firm was led by Cipio Partners, who will join existing investors MMC Ventures and Notion Capital.
"Our mission is to enable intelligent retail," says Brightpearl CEO, Derek O'Carroll. "We've experienced tremendous growth over the last year because of our ability to service the need from fast-growing brands for a solution that automates their operational processes and supports real-time decision making, which is absolutely vital in today's culture of immediacy for retailers and wholesalers.
"It's a real credit to the Brightpearl team and the support of our customers that we have secured investment from a leading European technology investment firm. We plan to invest these funds into expanding our service and introducing machine learning capabilities to give our customers even more value when making business decisions."
Speaking on the growth round, Roland Dennert, a Managing Partner at Cipio Partners, adds: "A big reason why Brightpearl's retail ERP platform is catching on fast is that it provides multichannel retailers with a step-change improvement in ERP implementation time while being on feature parity or better for the targeted market than much more complex ERP solutions."
Russell Klein, chief development officer at BigCommerce, commenting on the growth capital, says: "What initially drew us to partner with Brightpearl is the same thing that continues to make them a valued BigCommerce partner today – a steadfast commitment to simplifying the merchant's back-office experience. This new investment, combined with their customer-first mentality, will only strengthen the company's ability to service BigCommerce merchants with a best-in-breed ERP solution."
With a view to scaling the business internationally, Brightpearl has also appointed Maurice Helfgott as Chairman, the former Marks & Spencer main board director, who has built a reputation for transforming the fortunes of fashion businesses, especially online. He is the founder of Amery Capital, an investment and advisory firm with a principal focus on retail and digital consumer businesses.
As well as supporting Amery's portfolio of companies including Oliver Sweeney, Goat, and Long Tall Sally, Helfgott is the Senior Independent Director of Moss Bros Group and NED at luxury street style brand END.Clothing. With 30 years of retail operations and industry expertise, Helfgott now makes the unique move to the technology sector by joining Brightpearl, with a focus on product innovation, building consumer and brand loyalty for its clients, and strategic operational growth.
Speaking on his appointment as Chairman, Helfgott said, "After years of intensive high-quality tech development, Brightpearl have produced an excellent and capable platform, growing rapidly under impressive leadership. The next step is introducing real-time machine learning data into the platform, so our customers are able to make more informed decisions — that's hugely valuable in the current retail climate.
"Retail and wholesale are in a stage of transformation and reinvention and there is a huge opportunity in this sector. I know from experience that automating the back office to work efficiently is now a major priority for merchants. Brightpearl has purpose built an ERP solution that's designed specifically for retailers and wholesalers to take back control of their business and generate significant operational gains.
"I've always taken good note of the maxim 'armchair generals study strategy, professionals study logistics'. Product and marketing capability are vital to building a successful brand but efficient and effective back office capabilities are essential to building and scaling a successful business. Quality back office and ERP solutions are indispensable, especially in an increasingly fast, digital, complex operating environment. I'm really looking forward to working with Brightpearl's customers, its stakeholders, board, and management team as we continue to develop and deploy our proven platform and accelerate Brightpearl's international expansion, particularly in the US."
Speaking on the appointment of Helfgott, O'Carroll adds: "We're delighted to have Maurice join us. Brightpearl will benefit from his broad strategic and operational experience across large and smaller retail brands with international pedigree. This will prove vital as we accelerate our growth efforts and his wealth of retail experience means that we'll be able to get even closer to our customers as we continue to develop our dedicated retail ERP platform to serve the operational needs of retailers and wholesalers."