Transport Management
Transport Management and Technology, Distribution Management, Freight, Vehicle Routing & Scheduling Software and Load Planning.
Building a Business Case for Real-Time Shipment Visibility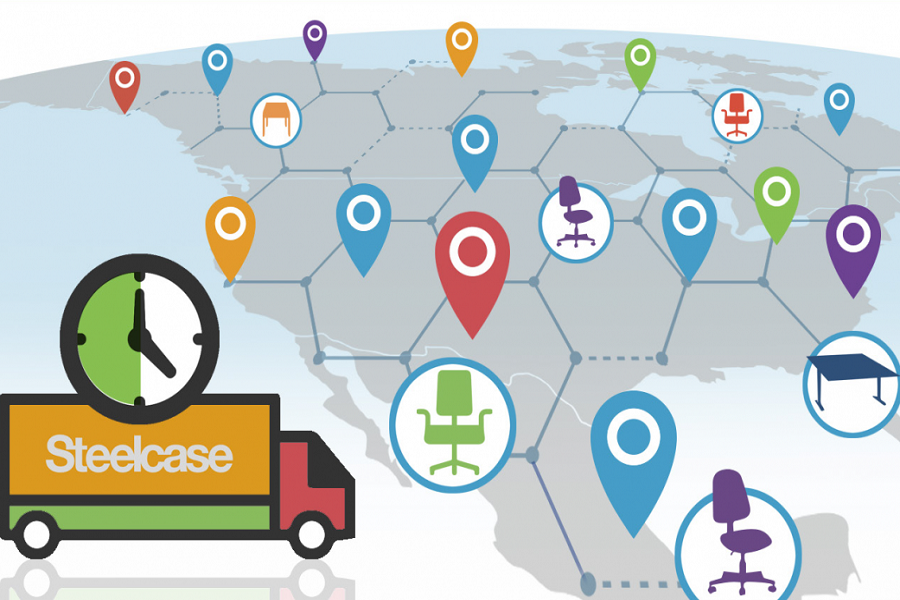 Real-time shipment visibility is universally desired by shippers, carriers and customers. But its bottom-line value is rarely discussed.
Visibility in real time often remains as a nice-to-have rather than a must-have — a bit like a gleaming new office or a pricey client lunch. You know it's most likely having a good effect on business, but the tendency is to regard it as an ineffable benefit that can't be measured.
This is old thinking and it's largely wrong. Further, allowing a belief that you can't put hard figures against the benefits of a real-time shipment visibility system to prevent you from implementing one is likely to put you at a disadvantage against your competition. That's because it's increasingly clear that improved visibility leads directly to better customer service — one of the strongest competitive differentiators out there now.
Logistics and transportation managers now have a far stronger argument than ever before when it comes to convincing C-level executives to green-light buying and installing a real-time visibility system. They can now clearly demonstrate why the up-front expenditure and operational disruption involved in making the most of available visibility technologies can be justified.
"Transportation management systems have been out there for a long time, and when people put a TMS in they know they can get payback in reductions to their rate spend and also improved customer service," said Steve Banker, vice president of supply chain management at ARC Advisory Group, during a recent webinar. "But many, many companies struggle to put an ROI figure on customer service. They think it's something they should do, but have a hard time putting a business case around that."
"But when we talk about supply chain visibility, I think this is something we need to tackle head-on," he said. "For a lot of companies, if they want to put in a visibility solution, they will need to take a stab at putting a dollar figure on what an improvement to customer service improvement should bring."
He gave the example of a case study published in Supply Chain Management Review about Staples' delivery operations in North America. The company took two batches of historic data about deliveries, both roughly the same size. One set of deliveries met the criteria for perfect-order fulfillment, in terms of on-time, in-full deliveries. The other batch concerned orders for which there was some sort of problem.
When they looked at what happened over time in terms of customer behavior — either continuing-to-order, or order-more, against ceasing to be a customer or reducing orders, the results dramatically correlated to the perfect-order metric.
"Staples didn't give exact numbers, but they were stupefied at how much errors cost them. They found they could make very large investments to improve their perfect-order record, because of the huge economic value it brought."
Not only has real-time visibility become more justifiable, financially; it's become more essential from a business perspective. Banker quotes Land O'Lakes Inc.'s Chief Supply Chain Officer Yone Dewberry as saying that the "5 to 9" has bled into the "9 to 5" — in other words, the expectations consumers have when they order something at home from Amazon in the evening have now bled into the B2B world. In particular, on-time delivery is high on the list of priorities, as is good communication about exactly where a delivery is en route, and proactive notification of delays.
Starting Small
"Visibility on its own isn't enough. You have to actually do something with it," Banker said. "That's often some sort of six sigma or lean process where you find out where in the supply chain things are getting hung up, so you can dig into root causes and change your processes to fix the problem. On the shipper side, improving customer service is very important. There are lots of ways to save money, it doesn't have to be a big project."
The results of improving customer service through real-time shipment visibility vary from customer to customer, of course, but here's a solid example. One of our manufacturing customers found that each customer-generated "the truck is late" call, after they worked through all the implications, cost them $600 to $700. Another major chemical manufacturer reckons that keeping a good scorecard with one of its major customers represents a 2 percent pricing advantage.
Another example is Steelcase, the furniture manufacturer and supplier, which found that better supply chain visibility meant they could reduce their day-to-day interactions with carriers by up to 50 percent, leading to substantial, measurable cost savings within their track and trace team in the transportation department. Steelcase also saved money in the customer service department, which was often generating queries that were referred to the track and trace team.
Logistics managers building a solid business case for implementing or upgrading a real-time shipment visibility system should consider several different areas to investigate for hard, potential savings.
The first is referenced above — better visibility leads to better information so that customers can either see for themselves how the shipment is progressing, or customer service teams can proactively contact them when there's about to be a problem. This reduces manpower in the transportation, sales and customer service departments.
The second area relates to detention during deliveries. Suppose a truck is scheduled to arrive at a receiving dock at 2 p.m., but it's going to be an hour late. Knowing that in advance with real-time visibility means the transportation team can reschedule that delivery to suit the customer, reducing everybody's waiting time. For packaged goods companies supplying large retailers, for example, if they miss a delivery because they're late for an appointment, they may not be able to get a truck back into the dock for two or three days. But if they give a heads-up to receiving, they can reschedule within a day, resulting in a huge expense saved. The same applies on the freight pick-up side.
Avoiding Penalties
Related to this is a potential reduction in chargebacks. Most retailers keep a careful performance score for suppliers, including on-time delivery. These penalties can amount to 1 to 3 percent of invoice in retail, but in other industries such as construction and manufacturing, penalties can be much higher because of all the related factors such as holding up complex projects or production lines. However, if the supplier can warn the customer of delays, they can often avoid chargebacks.
Another area to consider is receiving costs. If a shipper has an inbound dock with, say, 10 dock doors and they're all booked solid (a fairly typical scenario), then if the driver assigned the 11 a.m. slot doesn't show up, the danger is that waiting to decide he's late means the whole schedule gets backed up, often resulting in the need to pay overtime to receiving personnel.
There's a similar scenario when it comes to retailers receiving product at stores that need extra staff brought in to handle scheduled deliveries. Say a store gets a delivery every Tuesday and they bring in temporary staff, often with a minimum number of shift-hours, to handle it. If that crew is left waiting at the receiving point, they still get paid for a whole day and then another day to deal with the delayed shipment. But with advance knowledge of delays, that retailer can reschedule the crew and avoid the unnecessary expense.
Real-time shipment visibility also aids in avoiding freight claims on refrigerated and other temperature-sensitive products, because data is available from temperature monitors attached to the truck or cargo. A customer could reject a shipment that has gone outside of accepted temperature ranges, and it helps to be able to show there was compliance for the whole trip.
Visibility technology also saves driver time and hassle — the information is collected automatically, instead of the driver having to stop and write up a report, meaning drivers are more productive (and get more delivery driving done). Claims for medicines that went above ideal temperature, or sensitive chemicals that were not kept level at all times can be pricey; it doesn't take too many of these to justify the cost of a real-time visibility system.
Banker, however, sounded a warning note about getting too caught up in metrics. He cites the case of computer company Dell, which was finding that the growing, vast complexity of its supply chain — with legion channel partners, 3PLs, contract manufacturers and other supply chain partners — was having a corrosive effect on the company's order fulfillment performance.
Dell followed a metric called "net promoter score." This involves asking customers the simple question: How likely is it that you would recommend our company to a friend or colleague? It was going down.
When Dell dug into the reasons, they learned and heard over and over that customers just wanted them to build, ship and deliver what they said they would at the point of sale. In response, the company built a perfect-order metric that monitored factors such as percentage of on-time delivery, accuracy of documentation, and damage to freight. They found they were performing worst on on-time deliveries and decided to go after that. But sometimes metrics deliver the wrong behaviors. The sales department decided that, where they were sure they could deliver in two weeks, they would provide a three-week lead-time, just to be sure. And, sadly, what happened was that the amount of inventory skyrocketed and inventory carrying costs escalated accordingly and, meanwhile, their net promoter score actually got worse because they were committing to slower deliveries.
In the end, supply chain visibility means a lot of different things to a lot of different people, but it's time for the conversation about visibility to lean more towards real, measurable benefits to the bottom line. Trucks, drivers and logistics management staff are expensive and, with a driver shortage exacerbating an increase in freight demand, there's more need than ever to leverage assets and maximize efficiency. Getting trucks in and out fast, having a great relationship with your carriers is more important than ever, and real-time visibility really helps.
The good news is that there's a lot of great technology and real, hard data out there — including from the electronic logging devices (ELDs) made mandatory earlier this year in the U.S. All in all, a level of visibility that just wasn't possible five or six years ago is now a reality.
Make no mistake, it's now perfectly possible to build a genuinely compelling business case for implementing a real-time shipment visibility system. Maybe it's time to arm yourself with some figures and go knocking on the CFO's door.
Download Descartes' full report here.