Industry Talk
Regular Industry Development Updates, Opinions and Talking Points relating to Manufacturing, the Supply Chain and Logistics.
Challenges of the digital age: making the leap to smart manufacturing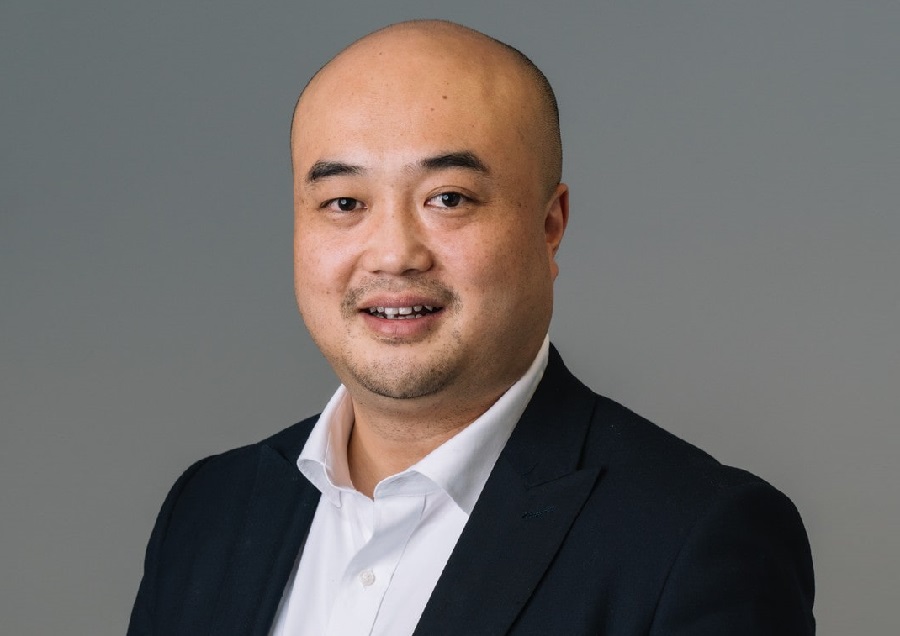 Many enterprises globally are already embracing the benefits of cloud and its architecture, which underpins next-generation megatrends like Industry 4.0 and the Industrial Internet of Things (IIoT). However, there are still some companies that are wary of migrating to it, typically citing concerns about integration challenges, a lack of internal expertise, data silos or the resource investment required to replace outdated legacy systems.
But if organisations are to succeed in today's digital economy, it is essential that those concerns are overcome. That's because making the leap to the cloud opens the door to the transformative power of digital technologies, such as predictive analytics and cognitive data analysis; all of which are needed to help organisations transition to digital-first and data-driven businesses that are able to compete effectively and more dynamically.
Industrial digitalisation presents specific challenges
The companies already succeeding in the digital era were quick to adopt new and innovative processes, even though rethinking and overhauling existing structures is not an easy task for a company of any size. Furthermore, specific challenges arise in the manufacturing industry, because it's not only analogue information that needs to be digitised, but industrial Operational Technology (OT) that has to be integrated into the process, too. This is essential for establishing an efficient data workflow that can help realise the full potential of migrating to the cloud.
The cloud isn't restricted by geographical boundaries per se, and, while this is a considerable advantage, it does place a burden on manufacturers to ensure that their IT systems are able to interact with each other across multiple locations. Of course, the connectivity and interoperability of such systems are key to forming efficient and resilient networks, without which no business can survive.
Therefore, in order to ensure an effective workflow, the data generated between IT and OT systems must be transferred into compatible formats. Only then can it generate meaningful and actionable intelligence that can benefit business decision-making processes.
End-to-end workflows through networking via IoT platforms
The intermediaries for this successful information exchange are the IIoT platforms. To fully exploit the power of industrial digital platforms, it is imperative that they are built on a modern architecture and are compatible with the latest technologies. For example, through Alibaba Cloud's IoT Platform, manufacturers can manage millions of devices simultaneously, globally, and with low latency. The core task of such platforms is to connect the end devices and bring together the information that is generated from the real environment via IoT-enabled devices. Data is then processed further via the cloud. The resulting intelligence can then be shared with wider groups (while being compliant with local regulations), enabling informed decisions to be made on matters relating to how to make production more efficient, improving product development processes or increasing sales. Ultimately, this promotes and encourages consistent and reliable end-to-end workflows within the company, thereby enhancing companies' overall competiveness.
Decentralised real-time applications via edge computing
It is important to consider that increasing volumes of data from IIoT ecosystems means processing it becomes more challenging. It's here, however, where edge computing can  address this issue. With the edge computing services provided by Alibaba Cloud, the data is evaluated directly where it is generated; that is, it is decentralised at the edge of the network. The lower latency for real-time processing and the enhanced reliability are some of the compelling reasons why more and more companies are now opting for edge computing solutions.
Integrated, open systems for optimal networking
To simplify integration and compatibility with critical business applications – such as customer data (CRM) or corporate resource planning (ERP) solutions – an IIoT platform should be designed as an integrated, open system that supports process-oriented and multi-layer production management systems (MES). In doing so, companies only need to ensure that their own production software is designed to be just as open as the application systems from third-party suppliers in order to generate the required business intelligence.
AI applications also for Maintenance 4.0
Of course, there's little value in adopting new services and solutions if they are obsolete before they have generated any tangible return on investment. That's not a concern with open interfaces, as they enable constant 'upgrades' in order to accommodate the latest technologies like artificial intelligence and machine learning.
The constant flow of data is central to this, not only for real-time analysis, but also for the creation of AI-based predictive models. The insights from them are critical to achieving smart manufacturing and 'Predictive Maintenance'. In this specific case, Maintenance 4.0 means the analysis and use of production data to determine the appropriate measures and time-frames for the proactive maintenance of machines, as well as for carrying out real-time optimisation of the infrastructure systems. This ensures that downtime is avoided as much as possible, while helping to maintain consistent quality standards.
The strategic importance of IIoT projects
Cloud is now a core technology for driving digital transformation, as well as for ensuring that processes and IT systems are more flexible and powerful. In fact, according to an IDC study on the use of industrial IoT, almost half of all companies surveyed stated that they rely on cloud solutions, which will pave the way for smart manufacturing.
If 'Production 4.0' is to flourish and reach its full potential, then cloud-based IIoT solutions will be indispensable. Not only do they open up new business opportunities, make processes more efficient and contribute to business continuity (i.e. the reliable maintenance of value-added processes), they also ensure business resilience, thanks to the ability to adapt to both changing framework and market conditions.