Supply Chain (SCM/SCE)
Supply Chain Management (SCM) Software, Supply Chain Optimisation, Supply Chain Execution, hardware transport, supply-chain, distribution software, freight software and load planning in manufacturing and supply chain applications.
Classic Swedish software company will now gear up at home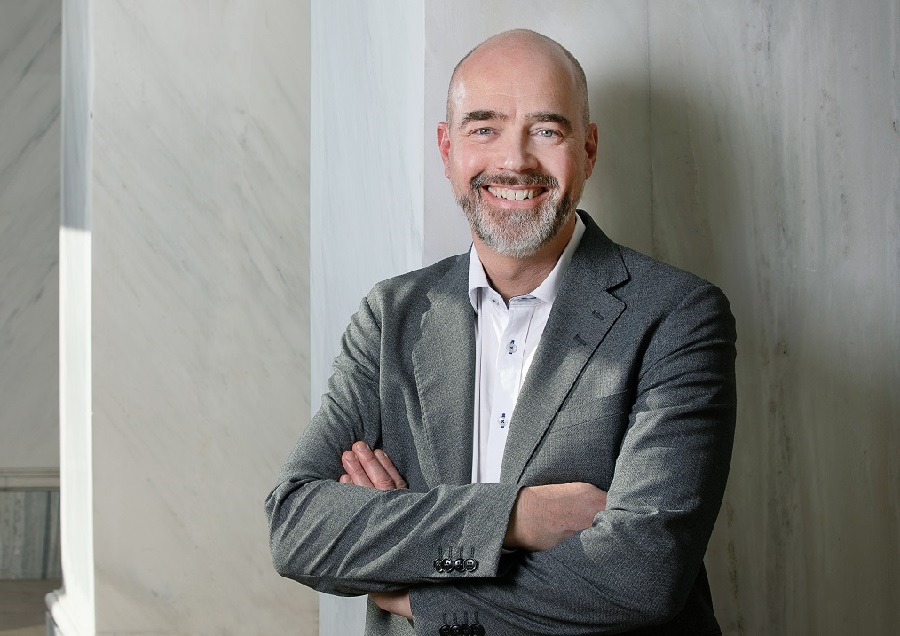 With new owners behind it and an increasingly cloud-based business, Iptor, formerly IBS, will increase the pace in Sweden, led by newly appointed Nordic head Kristian Niklasson. About two years ago, we wrote about the then 40-year-old Swedish business system company Iptor, which has historically been known as IBS, and which together with IFS and Intentia (now Infor) for many years made up the three Swedish i:s.
At that time, the company had just started up on the right path again after some tough years. Since then, they have shifted up further. The strategy is partly the same, but with new owners behind it, they want to be more offensive, not least at home in Sweden.
On paper, it is admittedly a German-English company today, but Nordic CEO Kristian Niklasson is happy to highlight Iptor as a Swedish company. The new owners are the British CEO Jayne Archbold, the German product and marketing manager Christopher Catterfeld and the venture capital company Bregal Unternehmerkapital.
We continue on the same path, but with new owners. The good thing about the new ownership is that it gives us a long-term perspective in the strategy, says Kristian Niklasson, who stepped into the role as Nordic manager in April.
Cloud first
Basically, there are still three pillars in Iptor's strategy. The first is lifelong customer relationships, the second is to invest in the company's hero markets, and the third that has perhaps created the biggest change is the strategy with the cloud first.
Long-term customer relationships are something that has characterized the company. Both under the name IBS and Iptor. The concept of hero markets is largely about digging where you stand, that is, becoming strong in the niche you have historically been good at. One important focus right now is to find new customers to build long-term relationships with, and this is of course best done as a hero.
This is where we will find new customers and this is where we will be really, really good, says Kristian Niklasson. Which markets are you a hero in then? In Sweden, it is mainly wholesalers and retail, where Bevego is taken as an example, a wholesaler of sheet metal and ventilation. The hero markets, however, vary slightly geographically. In the US, they work a lot with pharmaceutical companies, among other things.
In what can still be described as home, that is, the Nordic countries, today there is a different organization than before. The Nordic region is the largest of the company's four regions. The other three are Europe, Americas and Apac. Iptor has approximately 1,250 customers in more than 40 countries. With 65 on board, the Nordic region has the largest staff, of the total strength of around 200.
Is it in the Nordics that you should start chasing new customers?
We started two months ago with the new organization, and aim to expand gradually, says Kristian Niklasson.
Can you still ride on the IBS legacy here in Sweden?
The product is still the same, but we have put a lot of effort into developing it. Product development is largely about the third pillar of the strategy, the cloud first. Here they are working closely with another lifelong acquaintance, the partner IBM and not least the IBM i-platform, where Iptor's open integration platform Aperio plays a central role.
We are a close partner with IBM, where we mainly offer our cloud services, and with our integration platform Aperio, which has open APIs, our customers can make integrations, says Kristian Niklasson and notes that the cloud strategy has also meant that they have now moved virtually to IBM.
They have built two data centers in Copenhagen, which we use. Right now we are taking about 200 customers there. We previously had six of our own data centers, but the two we had in Sweden have been closed down, and those that have been in Finland and the Netherlands are being closed down.
Traditionally a slower cloud journey
Business system companies have traditionally had a slightly slower journey to the cloud than many other software companies, as it is usually about data that is extra important to customers. But with the help of Aperio, Iptor's sales have become increasingly SaaS-based.
There we have a very good way to be able to deliver it as a SaaS solution. Many customers who upgrade are going that route, says Kristian Niklasson and he also says that they share their SaaS model, for companies that want to modernize their old products. Aperio has also aroused great interest in other companies that work with IBM i. Evry, for example, has bought it from us to modernize its product.
The move to the cloud also means new ways to get revenue. The not always completely painless process of switching from license sales to instead receiving recurring monthly income is now starting to land on the other side. Kristian Niklasson uses the parable of swallowing a fish. It is easy in the beginning, at the narrow part of the fish, but you must also manage to get over the widest part, which symbolizes the tough balance between high costs and reduced income that you have to go through.
We have come a long way in swallowing this fish. We have taken the costs and the revenues are on the rise. We sell more and more with recurring revenue. Today, a large proportion of our customers are buying that road. About 60 percent of our sales are recurring revenue, but the shift to a recurring payment model is fast and we believe it is 70 percent in 18 months."
This article was originally sourced by Joakim Arstad Djurberg at www.computersweden.se