Transport Management
Transport Management and Technology, Distribution Management, Freight, Vehicle Routing & Scheduling Software and Load Planning.
Command Alkon Named Top 10 Fleet Management Solution Provider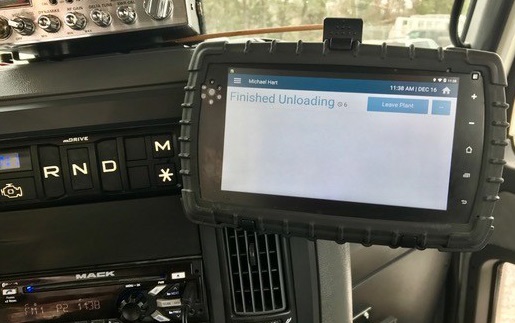 Command Alkon, the global leader in integrated supply chain technology solutions for the Heavy Building Materials industry, has been named a Top 10 Fleet Management Solution Provider by Logistics Tech Outlook magazine. Software and technology providers were judged on their ability to provide solutions that effectively, yet economically, account for a Fleet Management offering, keeping in mind the factor of time-focused delivery. Command Alkon was selected because the company's software facilitates trading partner collaboration across heavy-civil and infrastructure jobsites, where operational transparency and efficiency drive meaningful results.
"The construction industry needs visibility within their supply chains to ensure materials arrive on-time, at the right location, and with the best utilization of logistics resources," said Phil Ramsey, CEO at Command Alkon. "This is particularly important for inbound materials like concrete and aggregates which are always on a contractor's critical path."
Digital collaboration solutions like TrackIt, BuildIt, COMMANDoptimize are part of a broader solution portfolio which helps customers expertly improve productivity and gain real-time visibility into materials and assets.
Command Alkon's TrackIt solution uses GPS tracking and telematics equipment to provide a real-time view of each truck's location and driver performance. TrackIt Turn-Key is a service offering that bundles hardware, technology, engine connectivity devices, and installation into a monthly subscription service eliminating upfront capital expenditures. TrackIt 3P equips customers to better manage trucks when third party haulers come into play.
BuildIt by Command Alkon transforms the way contractors interact with their suppliers and haulers; equipping more robust planning capabilities and real-time job cost tracking. COMMANDoptimize delivers enhanced fleet management capabilities via a powerful algorithmic engine which juggles millions of facts and recommends the best truck dispatch decisions for time and dollar savings; all while ensuring customer's needs are fully satisfied.
"Command Alkon is very pleased to be named a Top 10 Fleet Management Solution," adds Ramsey. "We are honored to be recognized for our contributions to improving productivity, communication and collaboration for all stakeholders at a jobsite."