Transport Management
Transport Management and Technology, Distribution Management, Freight, Vehicle Routing & Scheduling Software and Load Planning.
Compliance Quadruple for TruTac at Coach & Bus UK 19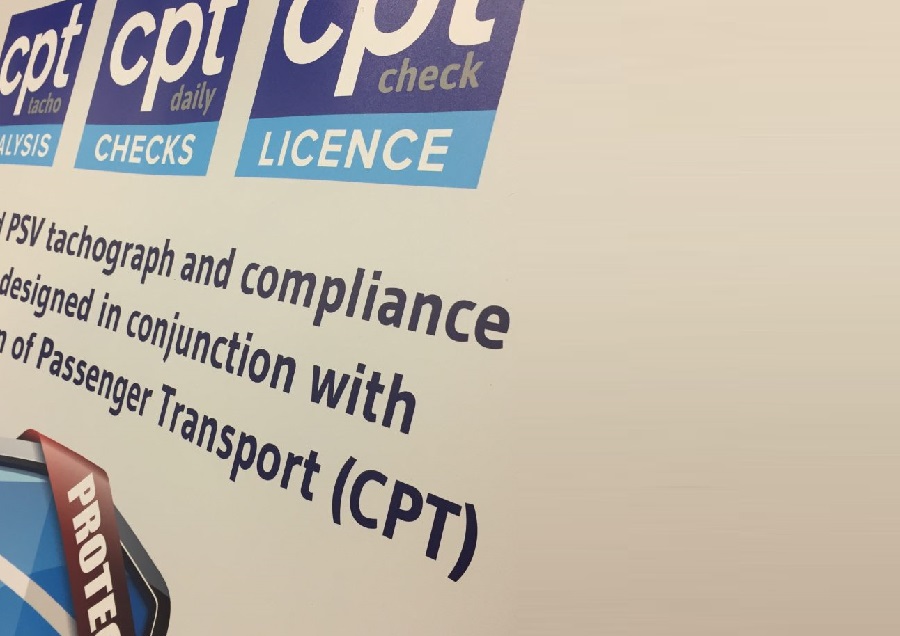 TruTac the UK's leading independent designer and producer of compliance control software for the PSV and commercial transport sectors is introducing four, brand-new and easy-to-integrate compliance tools at this year's Coach & Bus Show, at the NEC.
New Remote File Integration: Operators can set up their own digital file remote downloads links with key TruTac-partnered suppliers. Individual links can be easily created to enable seamless remote downloads from over 20 suppliers, including: Trakm8, Microlise, Volvo Dynafleet, Renault OptiFleet, TomTom, Mercedes Fleetboard, Qualcomm, Scania and many others.
New Touchscreen Digital Signature System: Sign-on Screen and Pin Validation for Driver Debriefs. Operators will save time and money as they take true control of driver debriefs and infringement reporting with secure, easy to audit and paperless debriefing. On-screen signing allows managers and drivers to sign for infringements and debriefs, while completely removing the paper element, and next time the driver logs into the system, the infringement debriefs appear – both on the PC and Driver App.
New Earned Recognition Support Package: 'Handholding' to support operators as they go through the ER validation process – while delivering continuous monitoring and reporting of drivers' hours and KPIs to DVSA. The all-new ER Support Package is for any operator considering joining ER and TruTac's ER- trained IT specialists will discuss current ER KPIs within the TruControl Earned Recognition Dashboards to earmark areas for improvement. These include compliance goals, assistance with the ER application, general training, 'handholding' during audits and providing a 6-month follow-up for review, after ER accreditation is approved.
New CPT Licence Check: Confederation of Passenger Transport UK (CPT) new 'CPT Licence Check', in conjunction with TruTac provides an online, fully integrated driving licence verification service with 20% to 25% discounts for CPT members.
"As always, our mission is to work closely with industry to provide practical and compliance-based fleet management solutions for the PSV sector." Comments Jemma James, Director of Commercial Operations and Marketing for TruTac. "In that regard, we are delighted to add these innovative management tools to our existing product suite and very much look forward to sharing information about them with customers old and new at this year's Coach and Bus Show."
TruTac is an authorised Earned Recognition drivers' hours IT systems provider.
More information and one-to-one demonstrations regarding all the above will be provided by the TruTac team on stand K4.