Industry Talk
Regular Industry Development Updates, Opinions and Talking Points relating to Manufacturing, the Supply Chain and Logistics.
COSU Devices: Simple Device Management Tips to Consider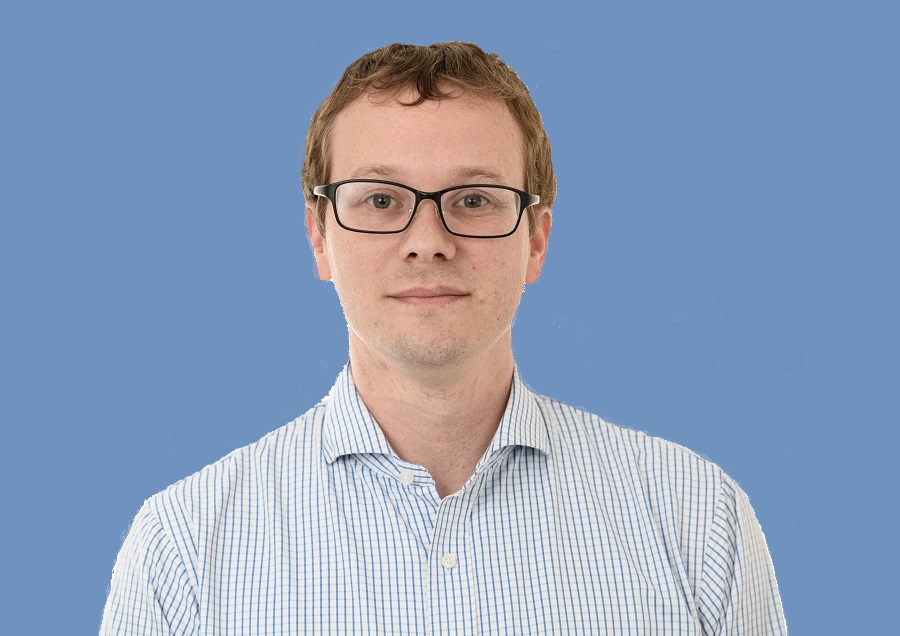 The rise of 5G technology is opening up a whole new world of possibilities for COSU devices. According to the Cisco Annual Internet Report (2018–2023) White Paper, the number of 5G connections are on pace to top 1.4 billion by 2023. That's more than 100x growth! The availability of fast, reliable internet connectivity can lead to an increase in dedicated device usage across industries.
COSU Devices
Corporate-Owned, single-use devices are powerful smart devices limited to a single function. These machines usually take two forms: customer-facing and employee-facing. For the former, think of the computer-powered public devices we encounter in our daily lives. These customer-facing devices include information kiosks, digital billboards, automated teller machines, and self-service payment centers.
The latter, employee-facing COSU units, are less prominent. These include specialized Android Open Source Project (AOSP)-powered units that serve as monitoring devices on factory and warehouse floors. Doctors and nurses also carry COSU tablets containing medical information to facilitate their patient rounds. Field service personnel and delivery teams also carry devices installed with custom AOSP containing information needed to complete the job.
Other well-known COSU variants are virtual reality (VR) and augmented reality (AR) devices. Specifically, these powerful wearable devices give users a means to experience an alternate universe where anything is possible. Like other smart devices, corporate-owned VR and AR units require management to ensure they're only used as intended.
Managing COSU Devices
With great power comes great responsibility, so businesses employing COSU devices need a way to keep the entire fleet in line. This is especially true in corporations that own hundreds or thousands of COSU devices. Corporate system administrators must manage devices to make sure each runs optimally. Apart from ensuring that units carry the latest software and operating system versions, administrators need to keep these units secure. In particular, they have to ensure that only authorized users can access the device. At the same time, only authorized applications should have the clearance to launch.
Android Open Source Project
In addition, COSU units usually run under an Android Open Source Project operating system. Google's customizable OS provides the perfect environment for devices to connect to the internet and install applications that are specific to each COSU's objective. It helps that AOSP is an open-source, and highly-customizable system.
However, the AOSP system that comes preinstalled on each COSU device is often a stock version. This means that administrators will need to examine the inner workings and perform additional management tasks to lock the settings from user modifications. They will also need to lock or hide web browsers or disable the Play Store and other unauthorized apps. Otherwise, some users might get the wrong idea and start tampering with the settings. Or worse, they can open unauthorized apps or access confidential files and documents.
Security Issues
In addition to configuration and maintenance tasks, COSU device management also entails performing security measures. As dedicated devices, the average user shouldn't have access to standard applications and system settings. That means no installing, modifying, or deleting apps.
More importantly, COSU devices are prone to theft, misplacement, or unauthorized access. In these cases, admins should have the means to lock or disable units to prevent further access. Devices should also have network features that allow administrators to pinpoint their location in the event of theft.
Assigning User Levels
COSU devices should also have different access levels that correspond to different user types. Administrators and IT support teams should have access to system configurations. They are the ones who should have the authorization to install, delete, and manage applications.
Sales and marketing teams and executive teams should be able to access user data from each device. This allows them to collect information on how everyday users make use of their COSU devices. They can gather insights to help them design future sales and marketing campaigns.
Finally, administrators should provide end users with basic access that allows them to use the device for its dedicated purpose. While users can access the device to perform identified tasks, they cannot access collected data or change any system settings.
Default Device Management Software
Usually, manufacturers deliver COSU fleet devices in their default basic state. This means that these units remain unprepared for their intended single-purpose assignment. Companies will need to perform additional work before they can deploy these devices. In particular, IT departments will need to make extensive configurations and enroll each device on the network.
The default management software that comes with these COSU devices often lacks the specific features needed to use modern networks. As a result, these off-the-shelf solutions can only perform basic operations to maintain and manage fleet devices. This, in turn, leaves corporate COSU fleet device owners wanting more. In the light of a burgeoning 5G network boom, dedicated devices can benefit from an improved device management software that takes advantage of innovations in device management and network technologies.
The Need for a Comprehensive Device Management Software
The ideal device management software should be cloud-based, preferably running on Amazon Web Services. This provides the entire system with an always-connected environment, which is critical for timely updates and installations.
With software and tools residing in the cloud, administrators and teams can provide comprehensive device management services—including installation, authentication, monitoring, diagnosis, and maintenance.
Remote Management Is a Must
Even better, the software should have no trouble performing these functions remotely. Administrators can connect to individual devices, designated groups, or entire fleets when performing updates. Either way, the process should be unobtrusive, requiring little or no user intervention to complete tasks. This way, teams can schedule updates during times when devices aren't in use, to minimize disruptions.
In terms of security, the device management software should perform reliably when protecting the device and its data. It should have the ability to track the location of missing devices and shut them down immediately. In extreme cases, administrators should be able to wipe data from stolen or tampered units. In the case of delinquent account holders, administrators can disable or freeze devices until a resolution has been made.
When deciding to expand your corporate-owned, single-use devices, consider making a small but imperative investment in device management software. This can help make the most of your COSU devices while protecting everyone involved. Even more so, it can facilitate maintenance, management, and security procedures to craft a more seamless user experience.