Warehouse Management
Warehouse Management (WMS) Systems & Software, picking, Third party logistics, Inventory control, TMS, YMS, Cross docking, Virtual Warehouse and Web based WMS for optimal stock control in the warehouse.
Data says Synergy Logistics multi-agent orchestration software is game changer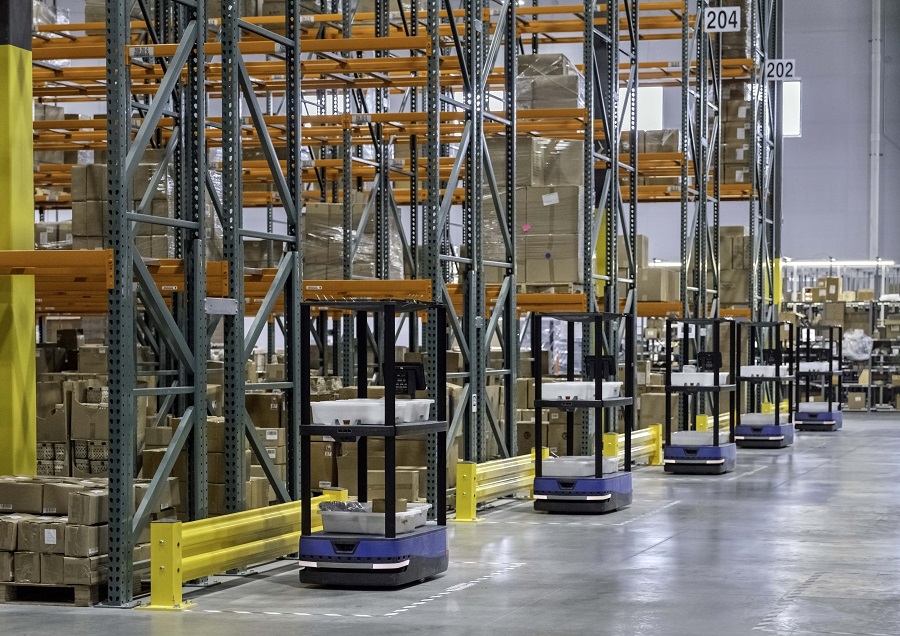 This software solution empowers warehouses to achieve seamless and efficient control over all automation devices and robots within their distribution centres (DCs).
SnapControl stands out as a game changer because it enables comprehensive data capture, allowing businesses to assess the operational value generated by each device in real time. This data-driven approach empowers decision-making, ensuring optimum performance and efficiency. The software's first deployment, in collaboration with a rapidly expanding U.S. online retailer, demonstrated the transformative capabilities of SnapControl.
By analysing data from this breakthrough installation, SnapControl was able to optimise the allocation of tasks between human and automated resources. It determined the quality of manual versus automated pick tasks and identified the manual picks required in areas serviced by Autonomous Mobile Robots (AMRs). As a result, the operation achieved a sixfold increase in productivity.
This translated into a return on investment (ROI) in automated resources, amounting to labour savings of over half a million dollars. On average, the company now saves over $40,000 per week, with an impressive investment payback period of just 23 weeks.
Out of over 40,000 stock picks, more than 24,000 were automated tasks—equivalent to 61% of the workload—seamlessly controlled by SnapControl. This automation has significantly alleviated the workload of the existing warehouse staff.
Smitha Raphael, Chief Product & Delivery Officer for Synergy Logistics, explained the software's swift deployment: "We deployed both the SnapFulfil and SnapControl solutions in under 60 days to manage allocation of work to AMRs and routing of work to carton right-sizing equipment without major software upheavals."
She added: "The real added value is the complete data picture it brings, which can facilitate tangible labour savings, accurate asset management decisions, and rapid time to value. With this customer, for example, if a robot battery is dead, SnapControl tells them instantly and automatically reassigns the task to a worker with an RF scanner, so there is no downtime."
In addition to achieving full operational status for their new 300,000 sq. ft. warehouse within one week of going live, the company's receiving, inventory, and shipping processes were also fully operational immediately. This allowed the operation to swiftly pivot and focus on new initiatives, maintaining agility in response to evolving market demands.
SnapControl seamlessly integrates with the warehouse management system (WMS) SnapFulfil and is compatible with any other incumbent WMS, Order Management System (OMS), or e-commerce front-end system, whether in the cloud or locally. This versatility allows SnapControl to orchestrate the prioritisation of work, automatically allocate tasks and workflows, and evaluate which devices are best suited for specific operations.
SnapControl's comprehensive capabilities position it as a pivotal tool in the realm of distribution center automation. By interpreting bi-directional communication between machines and advanced WMS, SnapControl facilitates efficient, automated decision-making—a critical component of the second wave of automation recognized by leading industry analysts. This approach deviates from the mass adoption of robots and focuses on targeted automation, enabling productivity improvements as robot fleets expand from multiple vendors and diversified portfolios.