Supply Chain (SCM/SCE)
Supply Chain Management (SCM) Software, Supply Chain Optimisation, Supply Chain Execution, hardware transport, supply-chain, distribution software, freight software and load planning in manufacturing and supply chain applications.
Digital success for customer-centric organisations boosted with unified cloud ecosystem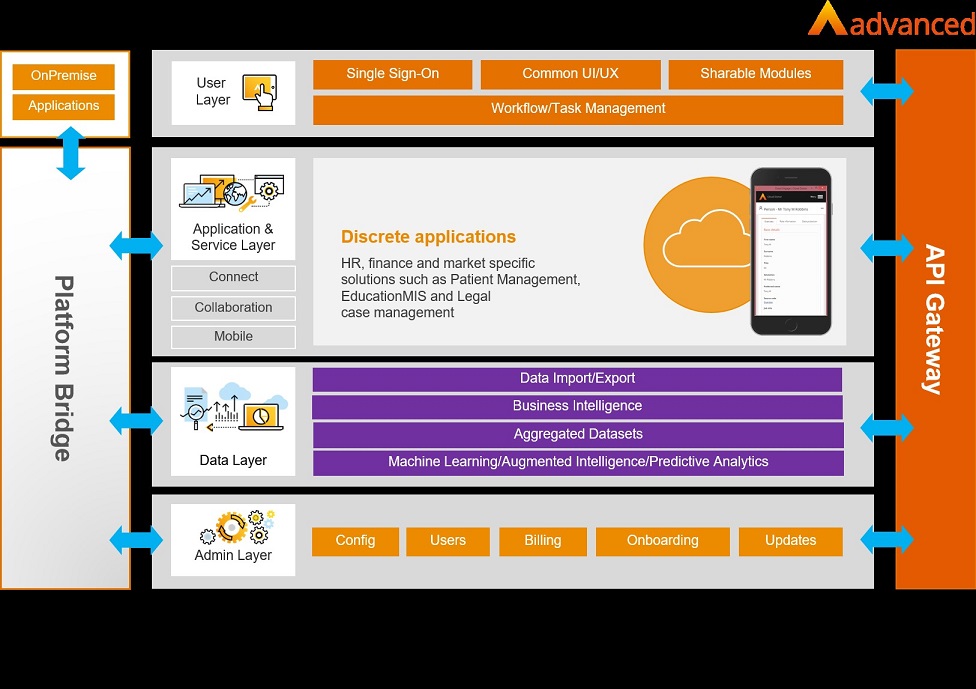 With new research from Gartner claiming that 30% of digital business projects will fail due to poor customer experience, Advanced has unveiled its new cloud-based platform – MyWorkplace – a unified cloud ecosystem designed to help customers accelerate their digital transformation plans. It is a significant step forward towards delivering interoperability between systems, including an open API platform for partners, and enhanced user experience benefits such as single sign-on.
Given the rapid adoption of cloud technologies – 74% of British organisations have already invested in the cloud – and 72% have adopted technology to automate tasks and processes, according to Advanced's latest Trends Survey, MyWorkplace is designed to ensure the transformation to the cloud and process automation is not stunted by failure. The clear appetite for new digital services can in itself mean a polarisation of the market and increased complexity for customers. MyWorkplace will unify these processes and systems to ensure a smoother digital transition for customers, whilst embracing innovation and choice.
"Interoperability and user experience are issues high on the agenda for all IT leaders. Not only do they want to maximise any IT investment, but they want to ensure IT innovations deliver against business goals and enhancing customer experiences and services is a critical success factor. Organisations want to harness the amount of data they have and identify efficiencies in workflows and processes – these are all key elements in ensuring they can be agile in the services they deliver customers," says Jon Wrennall, CTO at Advanced.
As a unified platform, MyWorkplace is designed to help organisations to deliver faster, smarter services to their customers. It does this by combining existing cloud solutions and on-premise solutions from Advanced with common components such as a single user interface, one reporting layer and a powerful process automation engine.
Common core components shared across the platform include:
Cloud based Business Intelligence, capable of data analysis across multiple platform datasets
Unified workflow and business process management
Machine learning, artificial intelligence and predictive analytics to augment system workflows
Digital communication services to enable cross-boundary collaboration between platform users
Single sign-on
A Platform Bridge will give customers access to cloud services, such as Business Tax Portal, for on-premise applications. Finally, a new API gateway to provide common access will create a partner marketplace to foster innovation and extend Advanced's technology offering with value-add solutions and services.
The MyWorkplace ecosystem will unify market relevant systems into a single platform, tailored for each vertical sector, from heath and care, legal, education through to sports and entertainment.
"Whether you operate in the NHS trying to create a connected patient experience, a lawyer looking to digitise services or a commercial organisation wanting to deliver disruptive innovative services, the premise behind our unified cloud platform is to help our customers accelerate the success of innovative digital business projects, wherever they are on their cloud journey," Jon concludes.