Voice Technology
Voice directed / speech recognition, hands-free warehouse and distribution center computing, voice in the warehouse, voice technology and voice systems. Voice Directed Picking and Voice-enabled workers wear a headset connected to a small wearable computer.
Five Steps for Successful Voice-Assisted Order Picking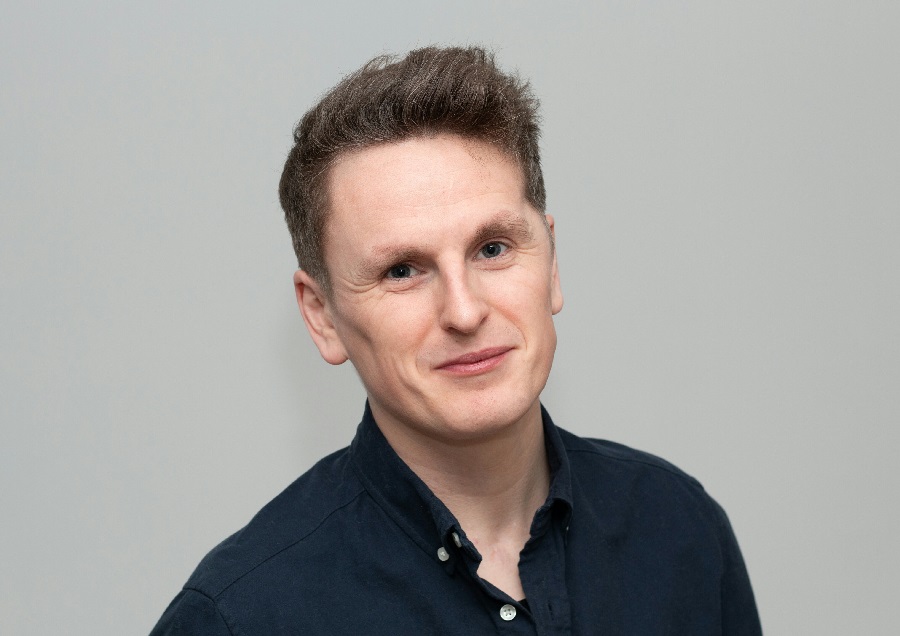 Logistics experts continue to face the challenge of making sure that internal warehouse processes remain cost-effective, efficient and less susceptible to failures. This is set against the backdrop of higher order volumes, increasing cost pressures and greater process quality requirements. The issue remains, however, as to how the efficiency and quality of intralogistics operations can be improved upon without having to resort to expensive structural transformations within the warehouse. One popular way of achieving this aim is to introduce automated or partially automated systems. The automation and complex reorganisation of infrastructure and workflows that this entails might not, however, prove the right strategy for every company. It is here that voice-assisted solutions such as voice picking systems can really contribute to a company's success as a cross-industry, pioneering de-facto standard. Companies are provided with a cost-effective and efficient strategy for maximising their staff resources. The best-practice solution outlines five steps for the successful integration of voice technology into intralogistics processes.
 Integrating a flexible voice system can help to save a huge amount of time while also increasing productivity by up to 20%. Pick-by-voice has an error rate of just 0.08% on average compared with 1.5% for paper-based order picking. Furthermore, the voice solution can be easily linked up to a client's existing IT infrastructure. State-of-the-art pick-by-voice systems are able to support faultless communication with conventional warehouse administration and ERP systems – be this through direct integration or via suitable interfaces. The flexible nature of the solutions also ensures that they can be integrated into industry-specific workflows without any complex adjustments necessary. Furthermore, employees in the intralogistics sector are able to achieve an increase in process quality in a shorter period of time. A diverse range of industries are already using the voice assistant, including retail, automotive as well as the food and beverages logistics sectors, to name a few. They are all profiting from more efficient processes and accelerated throughput times.
Step 1: Assessing potential
The first step is to map out a company's object and information flows to gain an overview to all relevant processes. It is important here that the client's range of goods and the individual business practices to be covered by the voice solution are considered. This analysis ensures that the specific requirements of a sector or business can be identified and accounted for when the voice application is integrated. A further goal is to identify any potential for optimisation that the voice assistant can help to achieve.
Step 2: How the systems communicate
In the second step, the scope and possible uses of the voice application are identified using the analysis results as well as looking into the best possible way of integrating it into a firm's business processes and IT structure. A decision is then made in terms of what exactly the voice-assisted order picking process will look like, in comparison to the previous process, to ensure processes are as efficient as possible. It is also possible to adjust the programme to various processes to ensure a business can work with the voice solution in the best possible fashion. The voice solution is able to support additional data entry options, for example, areas in conjunction with barcode scanners, smart watches and tablets. Furthermore, users can benefit from further optimisation possibilities by using additional devices. A decision is also made as to whether the process logic of the voice application is placed within the master WMS or ERP system, or whether it remains in the voice application. The integration of voice-assisted systems into existing IT structures is also significant for the digitalisation of processes, which should take place in a way that ensures all relevant data is made available in the right place and in the correct form.
Step 3: Integrating the voice application
Pick-by-voice solutions can be easily integrated into existing IT structures and should ideally be platform-independent. Standard interface modules are used to link the voice application to the master WMS or ERP system. With SAP, the implementation process is even easier. The voice application can be integrated directly into SAP WM or SAP EWM thanks to high-performance voice systems. SAP users can even tailor the voice application themselves to meet their own needs, thus ensuring that process control is kept exclusively in-house. A WiFi network for data transmission is required to work with the voice-assisted software, but the connection need not cover the entire warehouse. Should process data be required in real time, however, it is important that the WiFi network covers the entire warehouse. Data security in the network is another key issue, with voice providers having to meet the relevant security and encryption standards.
Step 4: The right hardware to fulfil your requirements
It is important to choose the right mobile hardware components when integrating the voice solution. The warehouse environment must be considered in addition to workflows and the requirements for the type of warehouse goods being picked. Mobile voice computers that work as voice-only devices are the perfect choice when it comes to frozen food, for example. The freezing conditions mean it can be really difficult for employees to operate an MDE device, as they have to contend with wearing gloves and functional clothing. Meanwhile, mobile voice computers offer the advantage of being controlled by voice command and are suitable for use in challenging environments. In many cases, however, MDE devices or multimodal devices with an integrated scanner and display represent a valuable addition – depending on the product type and, or, documents required – thus allow for precise and advanced data collection, such as batch numbers, serial numbers and expiry dates. A cost-efficient alternative to MDE devices and voice computers can be found in the consumer devices using Android or iOS operating systems. Smart watches, for example, can be used by employees when order picking. The voice software can also often be used in connection with existing mobile computers. Employees simply use a headset with a microphone and speaker or an order picking vest in which both components are integrated. The vest serves as a suitable alternative to the headset whenever there is a need for greater physical exertion due to bulky or heavy goods. The order picking vest is also highly ergonomic, ensuring employees are not subjected to physical strains on one side of the body, as is the case with pick-by-scanner technology. As only one hand is needed to operate the MDE devices, users bend in the same direction when scanning warehouse locations and barcodes on goods. Such hand movements are unnecessary with the voice application, as process-relevant data is exchanged via voice dialogue.
Step 5: How to use the software and hardware in practice
The implementation of the new system is very much a smooth process for employees. A brief introduction is first given to order pickers, explaining how to use the voice hardware and how the voice dialogue works. Modern solutions do not require more extensive voice training and it is not necessary to set up an individual speaker profile, as the technology requires no training and is speaker-independent. It is simply a case of employees putting on the headset or order picking vest and then following the voice instructions. The voice application really comes into its own when dealing with heterogeneous or highly varying product ranges. A variety of languages are also supported by pick-by-voice solutions, allowing the software to be used as a standard tool internationally. Temporary employees can therefore work productively with the system in their own language and within a short space of time. It is thus easy to overcome any fluctuations in orders without the need for new employees having to undertake costly and time-intensive training.
Other corporate divisions using voice-assisted solutions
Voice solutions only require a low level of resources, but the acquired data and streamlined workflows that they produce can be a major gain for intralogistics processes. They are also suitable for use in many other corporate areas. The quality control of products or inspection processes within the automobile and aviation industry, are among the potential fields of application. In order to achieve optimal results, the employees are guided through all the essential steps that are relevant for maintenance and quality assurance. They benefit from the hands-free-concept which allows them to concentrate completely on their core tasks and in turn increases the safety. Another field in which voice can take on an important function is shipping logistics. With the help of a tailored solution, CEP service providers are substantially supported in their workflow. That way, entire delivery processes can be managed via voice.
The solution for every industry
Pick-by-voice is a solution that meets all requirements. Whether it be in retail, e-commerce or food industry, voice picking systems can be used in every industry. From an intralogistics point of view, the solution offers its customers significant additional value in terms of time and cost savings. Pick-by-voice is, therefore, a central component for the future of logistics.