Warehouse Management
Warehouse Management (WMS) Systems & Software, picking, Third party logistics, Inventory control, TMS, YMS, Cross docking, Virtual Warehouse and Web based WMS for optimal stock control in the warehouse.
Focus on efficient energy supply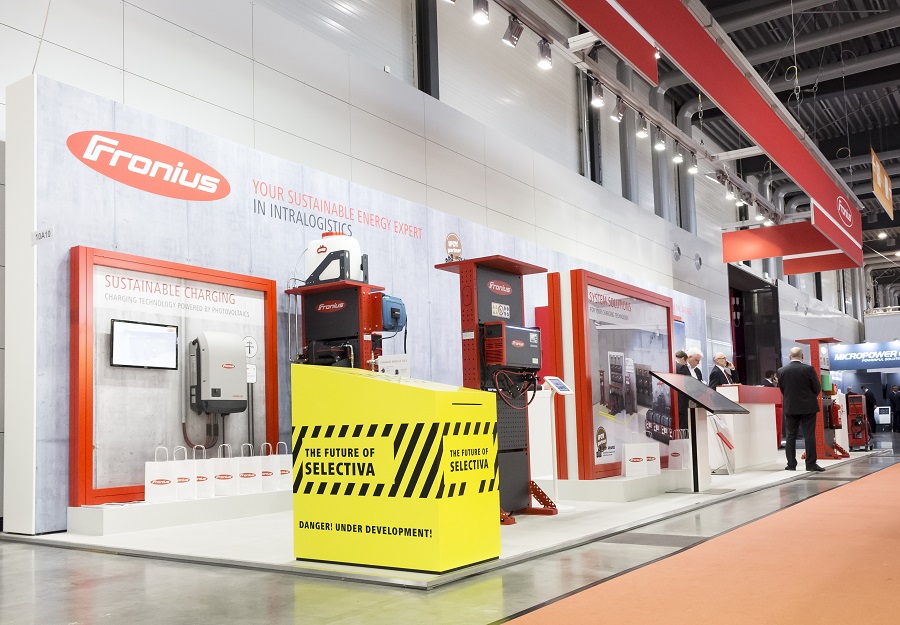 At LogiMAT 2019 in Stuttgart battery charging technology expert Fronius demonstrated how forklift truck operators can make their intralogistics more sustainable. Modern battery charging systems, intelligent battery management and a wide range of services relating to the charging process – all these allow the company to support users in lowering their energy consumption for the operation of electric forklift trucks and reducing their costs and impact on the environment in the process.
 For Fronius sustainability is key when developing new systems and technologies. With the Ri process, the company has launched a charging process for lead/acid batteries that ensures maximum energy efficiency and a long battery service life. As the process does not follow a rigid characteristic, the battery only receives as much current as it needs during the charging phase. This significantly reduces energy consumption and CO2 emissions. Fronius also offers suitable battery charging systems for operation using lithium-ion batteries. The company provides fleet operators with comprehensive advice, regardless of the technology used, and supports them in designing their ideal charging infrastructure.
As highlight at this year's LogiMAT booth Fronius showed the combination of battery charging technology and photovoltaic systems by combining its competences in solar energy and battery charging. The interplay with the innovative battery-charging technology holds great potential for optimisation: The user saves on energy costs, is more independent from the mains power grid, and simultaneously improves their carbon footprint and environmental impact.
The company was also able to provide an exclusive sneak preview into the future of its Selectiva chargers. Without going into details, Fronius announced that there are several product innovations from the successful series planned for the coming year. Further information on this should soon be published at regular intervals.