Data Management & Analytics
Data Management, Analytics,  Data Integration and Data Quality, Business Intelligence (BI)
How Pentland Brands Is Using Data To Get Closer To Their Customers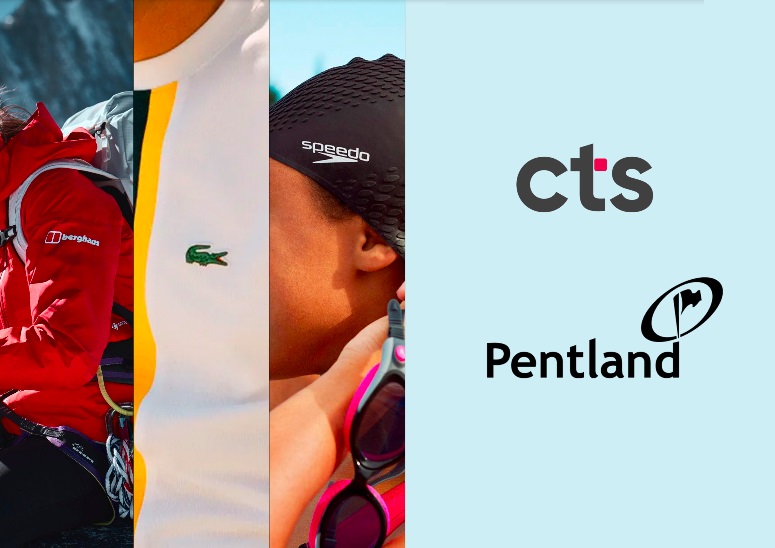 Pentland Brands is the name behind some of the world's best sports, outdoor and lifestyle brands. It owns Speedo, Berghaus, Canterbury of New Zealand, Endura, ellesse and Mitre. It's also the UK footwear and apparel licensee for Kickers.
Pentland Brands products are available in over 190 countries and are sold either directly by Group companies or are represented by licensees and distributors.
The Challenge
Driven by the needs of their IT, Analytics and Marketing departments, Pentland Brands wanted to get closer to their customers.
Working with many distributors made it difficult to understand how their brands were performing across different demographics and geographies. With different data sets coming from each distributor, it was difficult to see how campaigns were impacting performance across the business.
Pentland Brands needed a single and consistent view of each end customer regardless of the distributor a product was being sold through. The necessary data sources spanned internal systems like SAP, on-premises databases and CSV files to distributor systems where Pentland Brands could not define the data received. With the number of data sources growing regularly, Pentland Brands needed a solution that allowed for the onboarding of new data sources in an efficient and consistent manner.
The Solution
As the market leader for data and analytics, Google Cloud was the natural choice for Pentland Brands, offering services and capabilities designed for 'Google scale' data, and aligning with their future ML/AI ambitions. CTS was chosen to deliver this project due to their experience in helping customers adopt Google's culture of innovation, alongside proven data migration and analytics expertise. CTS also demonstrated their ability to deliver complex and unique solutions tailored for Pentland Brands.
In order to create a single source of truth for Pentland Brands' data, CTS designed and built a unified data and analytics platform using Google Cloud, with the goal of putting actionable insights into the hands of their teams, globally.
Like all "greenfield" environments, CTS began the project with the creation of a Landing Zone, i.e. the initial environment to build on top of – using Google best practices and standards for adoption, governance & security. The Landing Zone approach avoids common security and cost pitfalls, while accelerating consistent adoption, since all teams can start from the same base.
With a solid foundation in place, CTS began creating the unified data and analytics platform. Anchored around BigQuery (for its high scalability and price:performance ratio) CTS were able to pull all the disparate information sources into GCP in raw form, allowing for re-processing of data as required in the future. The raw data was then processed and merged into a new data model to provide the same view of each end customer, regardless of where the customer purchased from. By doing so, all data is secure, reliably stored and available for analytical use across the Pentland Brands business via the simple BigQuery interface or the Business Intelligence tools already in use at Pentland Brands.
The Results
Time to Insight
Pentland Brands spent a lot of time being 'data busy' in the past through manually collating, shaping and combining a subset of their data. CTS has given them the ability to do this consistently across distributors, allowing them to get a better understanding of the end customer.
The time saved on ingesting and transforming data has allowed the Pentland Brands analytics teams to spend more time on analysis, which is where the true business value can be realised. CTS has helped to reduce their time to insights from almost infinite to 2 weeks. Knowing the underlying data is no longer subject to human error has instilled a new level of trust for all reporting and visualisations. Informed decisions can now be made quickly using real time insights.
Data Completeness
For Pentland Brands, the ability to access insights was a challenge. Analysts could only look at each individual distributor in isolation because, with no aggregation, combining data was such a manual task. CTS has helped to onboard eight of Pentland Brands largest, most valuable distributors to the platform already. From here, they can now enjoy unified analytics across their many distributors, without analysis having to be done on a case by case basis.
What's more, now that Pentland Brands has access to automated data ingestion and interactive dashboards, reporting has moved from quarterly to monthly – delivering strategic business insights 3x faster than before.
Democratisation and Governance
All data presented to end users is now consistently structured, named and formatted, making it significantly easier to onboard new teams and data. To make sure the data platform is set up for success, Pentland Brands has set up a Cloud Centre of Excellence for future governance and control of the platform. Teams are empowered with a deeper understanding of their customers, and brands, which has a positive impact across the business on key functions such as supply chain, marketing, advertising and demand projection.
Improved Reporting 
Pentland Brands previously had no holistic view of product insights but can now view metrics such as sell through rates, assessing sales performance of products so they can re-order back stock and sell more where needed. This helps to get ahead of the competition as well as cut loss and wastage. More granular insights help contextualise data.
An improvement in data quality has further led to almost 100% eradication of errors across reporting. By having a master data point of view, CTS has helped to consolidate disparate data sources and align data back to their finance systems.
Pentland Brands is looking forward to seeing the use of data evolve to drive continued success and satisfaction for their clients around the world.