Industry Talk
Regular Industry Development Updates, Opinions and Talking Points relating to Manufacturing, the Supply Chain and Logistics.
How to adapt contact centres for the post-Brexit era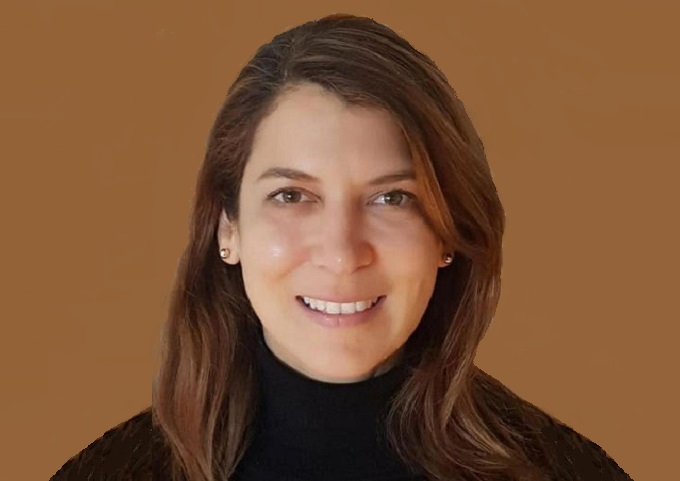 2020 was an extraordinary year for brands and retailers. COVID-19 has accelerated the channel shift from in-store purchases to ecommerce, leading many companies to rapidly adopt and upgrade their digital capabilities, while others were ill-prepared. The first weeks of 2021 have seen extraordinary changes to business operations for many, with Brexit introducing a range of administrative and market changes. All of this means there will be a spike in call volume and customer enquiries. Here, Susan Ysona, VP EMEA at Talkdesk, discusses how to get contact centres up to speed, from communicating proactively and early, to self-service options and omnichannel approaches.
Data from IBM suggests that the pandemic has advanced the shift to ecommerce away from physical retailing by as much as five years, so many online retailers have been operating on peak-festive levels since March last year.
While we didn't see what some industry experts predicted as a "shipageddon" over the festive period, with parcels undelivered and millions of unhappy customers, the retail supply chain is clearly stretched to its current limits. The pandemic is not easing the demands on a delivery network operating at full tilt, demonstrated best by Royal Mail publishing a list of 28 areas no longer receiving post because staff have contracted COVID-19 or are self-isolating.
When you add Brexit to this environment, the biggest changes to trading conditions in a generation, retailers, fulfilment centres and couriers are looking at a triple threat to smooth operations. While adding extra resources to a team or making changes to systems on the warehouse floor may be the obvious change to improve efficiencies and get more deliveries out of the door, it is also vital to ensure that contact centres are fully prepared to deal with a potential increase in customer complaints.
With sales at an all-time high, brands may be more concerned with keeping up with demand rather than a downturn in orders. However, the key to long-term growth will be providing outstanding customer service to turn one-off purchasers into long-term brand advocates.
The contact centre is a critical point of this process, often the first port of call for unhappy customers. So what can businesses do to adapt their customer service offering to prepare for the new level of demand and ensure customers keep coming back for more?
Communicate with customers early and often
Prevention is always better than finding a cure. Tackling potential issues before they can become a major problem can save masses of time and money that would otherwise be spent finding a solution. During periods of unprecedented demand, be early and upfront with your messaging to customers to ensure they are informed and prepared.
For example, if you are expecting delays to shipping or a product is likely to be out of stock, make sure messages are highly visible so customers are not disappointed.
Promote self-service options
One influence of the pandemic has been consumers becoming increasingly comfortable using digital platforms, whether that's ordering groceries or managing their banking online. With your customers becoming more tech-savvy, self-service options are a great solution to mitigate spikes in call volume and reduce waiting times.
Empowering customers to help themselves, or get real-time logistical information, also means that call handlers are free to deal with the most complex or important enquiries. Contact centre specialists such as Talkdesk offer intelligent, personalised and conversational self-service virtual agents that are capable of delivering the answers customers need, whenever they need them, before escalating any complex issues to a live agent.
Ensure digital channels are ready
Even before the pandemic, customers were moving towards communication on digital platforms. Companies already averaged 1.5 million conversations per year with their customers through digital channels and that trend has only taken on more relevance over the last twelve months.
Whether it's through Twitter, Facebook, email or even WhatsApp, many customers are now expecting their problems to be resolved without the need for voice interaction. This can be an advantage for contact centres, by freeing agents up to focus on the enquiries that cannot be resolved digitally or the customers who have not yet made the switch to online platforms, but only if the channels are prepared for an increase in queries.
An omnichannel approach can create a seamless customer journey that develops a closer, one-to-one digital communication between customers, support agents and the brand.
Promote last-minute shipping alternatives
With changing lockdown restrictions and different personal circumstances for each customer, if you have the ability to provide click and collect or curb side pickup options, make sure customers are aware. With huge demands on couriers and mail services, last-minute shoppers may find a more suitable alternative fulfilment option.
No customer likes to wait longer than expected for a parcel, so given the option to collect it from a store or pick-up point could relieve contact centre staff from further enquiries or complaints.
It appears that the ongoing peak in e-commerce sales is far from over and even if a return to some sort of normality following the roll-out of vaccines sees a shift back towards bricks and mortar retailing, much of the shift towards online will be permanent.
Added to the logistical challenges of Brexit, this makes for a challenging environment for businesses to continue to keep customers happy. In these circumstances, contact centre staff become even more essential to success.
A bad review can seriously damage sales, so preparing staff to deal with complaints or queries quickly and efficiently can help to pre-empt any calls or messages going unanswered, and ultimately retain happy customers.
Contact centres are a critical part of any organisation, especially during a crisis, which unfortunately, at present seem to be here in abundance. One thing is for sure, a cloud platform offers the flexibility and scalability required to adapt quickly and raise the bar on CX.
For more information about Talkdesk, visit www.talkdesk.com