Industry Talk
Regular Industry Development Updates, Opinions and Talking Points relating to Manufacturing, the Supply Chain and Logistics.
How To Obtain Financing For Your Manufacturing Business
There are several challenges affecting manufacturers in every industry. One of them is the financial constraints. 
As a manufacturer, you need money to pay daily operating costs, compensate your workers and service providers, buy essential equipment, and do other important things. You can't run a successful manufacturing company if you don't have enough capital. For that reason, you may want to find effective ways of funding your manufacturing firm.   
Here are some ways to obtain funds to finance any manufacturing company.
Apply For Loans
One of the best ways to fund your manufacturing firm is by applying for loans. It involves borrowing money from financial lending institutions. The borrowed amount is referred to the principal and should be repaid with accrued interest within the agreed timeframe.   
Over the many years, manufacturers have been borrowing money from traditional banks and other lending institutions like micro finances. However, this is slowly changing as more manufacturers consider finding small business loans online.
Borrowing loans from banks can consume much of your time. It is true sincerely; you must visit the bank at its physical location, queue for many hours, and wait for several days or weeks before having your loan application approved.
On the other hand, you can take the shortest time possible to finance your manufacturing company with online loans. You can make applications from the comfort of your office.   
Besides, the loan approval process doesn't take too long. You'll likely have money disbursed into your company's account within 15 to 30 minutes. Therefore, applying for online loans could be one of the best ways to find money to finance an emergency in your manufacturing firm.   
There are several online loan providers. However, not all of them are genuine. Some are there looking for ways to steal data from clients. Make sure you select the right online loan service provider.   
Find Love Money
If you're looking for a cost-effective way to fund your manufacturing firm, then the best deal could be finding love money. It is the financial aid you receive from your friends and relatives.
In most cases, love money doesn't attract interest. And if it does, it's always lower than other financing options.
Aside from that, finding love money lets you have the opportunity to bargain for better repayment schedules. It allows you ample time to organize your finances. As a result, you'll likely grow your manufacturing company faster.
Consider Invoice Factoring
Running a manufacturing firm is perhaps one of the most effective strategies to make more money. It enables you to sell goods in bulk to other companies or organizations. As a result, you'll likely generate more sales and profits.   
While that is the case, sometimes, you may lack the capital to run your firm. It is especially true if you sell goods on credit terms.   
Selling goods on credit causes you to open many debtors' accounts. It affects your cash flow, especially when debtors take too long to settle their dues. And if you're not careful, you might close your company due to insufficient funds. But the good news is that you can consider invoice factoring to improve your manufacturing firm's cash inflow.   
Invoice factoring involves selling your debtors' accounts at a discount. The companies that buy accounts receivable are known as factoring companies.   
The factoring company will own all your debtors' accounts and give you the money you need now to run your manufacturing company. For that reason, you won't have to wait for your debtors to pay their dues.   
Another benefit of invoice factoring arrangement is that it can enable you to save time. It is true since you won't travel to any debtors' premises to collect the amount you owe them. It'll be the responsibility of the factoring firm to collect with customers and collect debts.   
Seek Government Grants 
Another effective way to finance your manufacturing business is by seeking government grants. It is a financial aid awarded by the government to support manufacturing firms with community interests. In other words, your projects should provide services to the public to qualify for government grants.   
You also need to note that government grants are nonrefundable. As a result, they're highly competitive. For that reason, most manufacturers don't qualify for this financing option. But you can try your luck. However, you must understand and abide by all legal eligibilities per the funding opportunity.   
Takeaway
Funding a manufacturing firm isn't always a walk in the park. It is mainly true for any manufacturer who doesn't know the available funding opportunities. But with the strategies described in this article, hopefully, you can land financial assistance or loans for your manufacturing business.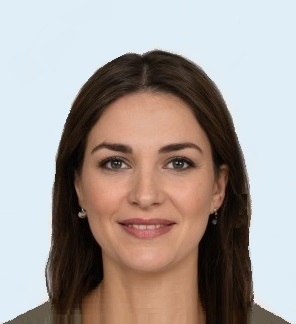 Amanda Nelson is currently a professional content writer