Data Capture/Auto ID
Data Capture, Bar Code Decoders, Scanners and Automatic Identification.
HUTCHINSON NETWORKS LAUNCHES POWERFUL ANALYTICS SOLUTION PROVIDING ADVANCED WORKLOAD PROTECTION FOR MULTI-CLOUD DATA CENTRES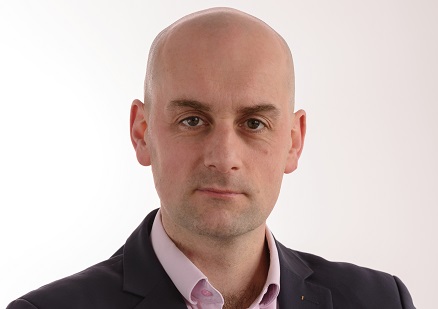 Hutchinson Networks, the Edinburgh-based network specialist, has developed a robust and powerful systems tool called Fabrix Secure Analytics (FSA). Powered by Cisco Tetration Analytics and its own Fabrix cloud platform, FSA adds further network application security for organisations considering data centre migration or those who need to build dynamic security policy models.
The solution combines real-time data centre telemetry with powerful security monitoring. This gives organisations detailed insights to better manage their multi-cloud infrastructure. Unsupervised machine learning is then used to build dynamic security policy models and application dependency maps using data that is collected via hardware and software sensors.
Secure Analytics helps organisations to secure their current data centre estate and prepare a digital roadmap to implement their Cloud-First strategies.  Stephen Hampton, Chief Technology Officer at Hutchinson Networks said: "Many organisations we speak to need to make informed decisions migration and security decisions. However, they lack visibility of their application flows across their existing estate. Fabrix Secure Analytics enables them to map application flows across their environment, this allows them to understand application flows across their environment and to create a security baseline, which enable implementation of a zero-trust model".
By adopting the leading-edge technology, organisations can significantly improve the management of their datacentres and accelerate migrations to new public and on-premises deployments.
Stephen Hampton, Chief Technology Officer, Hutchinson Networks comments: "Since building our Fabrix Cloud Platform in 2015 using the latest Software Defined Networking (SDN) and Network Functions Virtualization (NFV) technologies, the next logical step in our Roadmap was provide forensic data centre analytics through Fabrix Secure Analytics.
"Along with transit connectivity to major Cloud providers and hyper-converged solutions this now gives organisations a complete set of tools to enable them to deploy a multi-cloud environment."
Further details on Fabrix Secure Analytics is available here – https://www.hutchinsonnetworks.com/fabrix/fabrix-secure-analytics