Automation & Digital Transformation
Automatic equipment in a manufacturing, warehousing and distribution, Industrial and Autonomous research robots, Robotic process automation (RPA) and other processes or facilities.
IDS builds a digital strategy for spin-out success with BML Digital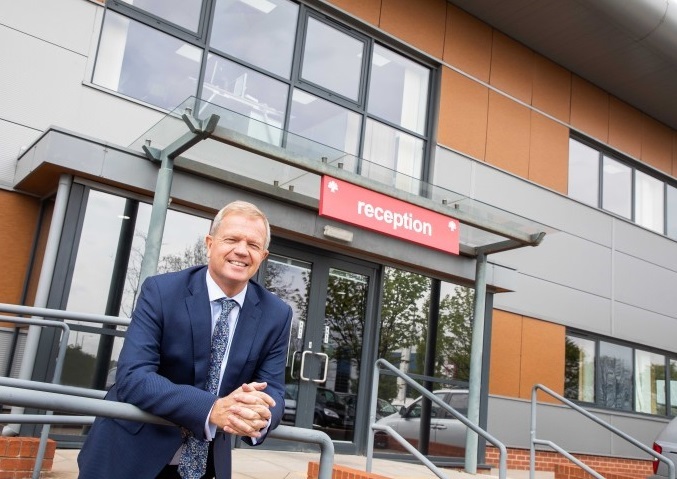 Business transformation specialist BML Digital, has announced today that it has been appointed to deliver comprehensive IT transition and digital business leadership to International Decorative Surfaces (IDS), the largest distributor of decorative surfaces in the UK.  This follows the divestment of IDS by Saint-Gobain and the subsequent IDS management buy-out, supported by Chiltern Capital.
IDS currently employs 500 people across 11 regional branches, 7 Makeover Centres and an online e-commerce platform, generating a turnover of approximately €120m.  IDS supplies more than 12,000 products, making more than 2,000 daily deliveries via a fleet of over 100 vehicles, servicing 98% of UK postcodes within 48 hours.
In a recent statement, John Bagshaw, managing director of IDS commented: "IDS has proved itself over two decades to be a strong business with an ambition for growth and we will be building on the support and infrastructure that being part of Saint Gobain has given us over twenty years. With my experienced management team, we look forward to a bright and dynamic future where we will take the business to the next level. It's very much business as usual and we look forward to continuing our partnerships with our trusted customer and supplier base. We will build on our leading market position, as well as expanding our product offering, to drive faster growth."
Having executed a full Digital Maturity Assessment of IDS, BML Digital has established a practical technology strategy for how the divested business can operate and scale rapidly. BML Digital will manage the programme to transition smoothly all IT from Saint Gobain to a new independent IDS.  BML Digital will also provide technology leadership throughout the divestment and first year of operation.
As part of this transition, BML Digital will establish a new IT core infrastructure and management capability for IDS.  Existing ERP applications will be migrated to the appropriate platforms to enhance integration with CRM and warehouse management solutions. This will be augmented by new, cloud-based finance and HR systems.
"BML Digital has already proven its ability in working with the commercial complexities of divestments and management buy outs, and the management and improvement of our websites," said Rob Bains, CFO for IDS. "The pragmatic approach that they offered began with an assessment of our digital maturity and a comprehensive roadmap for our transition.  Beyond this, the digital leadership that they will provide for the first year of our independence, will help establish IDS as a digital leader in its field."
"This continues our work with a range of private equity firms and recently divested and acquired companies.  We are working with IDS to not only set their technology strategy for future growth, but also ensure a smooth transition to a standalone business by supporting the board with digital transformation leadership." said Ben Johnson, founder and CEO of BML Digital.  "As spin-outs and divestments continue to increase, we expect to see greater demand for this specialised area of digital transformation."