Mobile Computing
Mobile Computers, Handheld, Rugged, Wireless (Wi-Fi), GSM and GPRS enabled PDAs and Industrial Computers.
Infor to Deliver Anywhere, Anytime Mobile Gratuity Options for the Hospitality Industry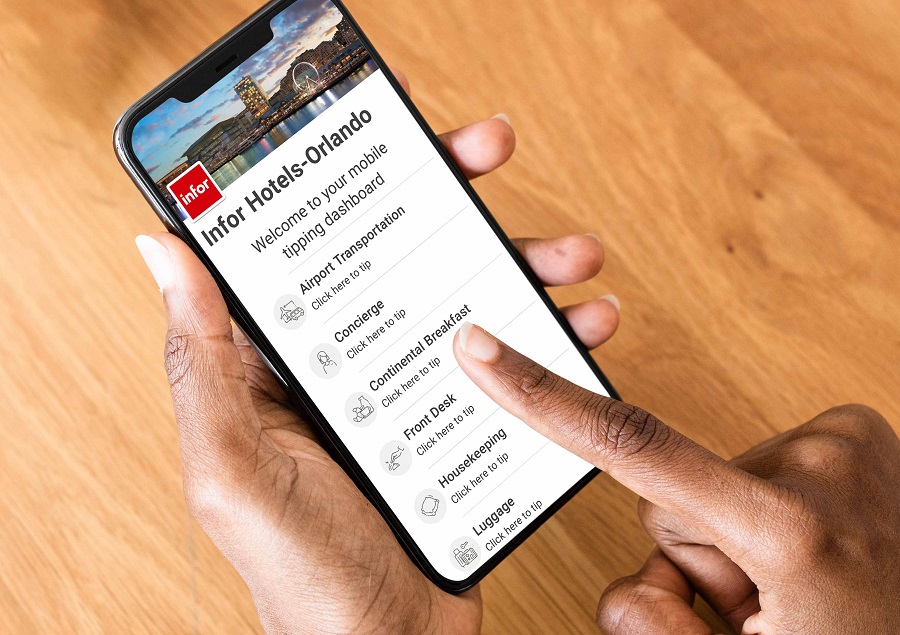 Infor®, the industry cloud company, today announced a new partnership with TipQwik to offer hoteliers the ability to provide guests more flexible tipping options. Through this advanced integration, Infor Hospitality Management System (HMS) customers can instantly offer guests the ability to securely and efficiently give gratuities to select staff departments. Hotel guests access the gratuity function via the HMS Mobile Guest Experience, providing a quick and convenient way to manage gratuities. Gratuities can be posted and processed via a credit card on file or posted directly to a guest's hotel account for seamless integration to the Infor HMS property management system.
TipQwik is a mobile tipping application created to allow customers and guests to provide gratuity payments to people in hospitality and service industries directly from their mobile devices, letting them leave a tip from anywhere in the world. TipQwik integrates with existing systems, such as property management, to communicate with guests and customers to make tipping as convenient as possible.
"The numbers of people carrying paper currency on them every day continue to decline due to the rise of credit cards, e-commerce, digital currency and even the pandemic," said Matt Tuchband, co-founder of TipQwik. "The ability to tip with a smartphone throughout a property is important for two reasons. The first, reduced turnover through retention and reduced hiring costs for staff that normally do not get tips included on a bill such as housekeeping, porters, etc. And two, it provides a simple option for guests to show their appreciation at any time without fumbling for cash."
"Partnering with Infor, a leading hospitality technology provider, allows us to provide their HMS customers with another extension to help hotel properties increase bottom-line results, employee happiness and the overall guest experience," Tuchband added.
Specifically, TipQwik Mobile Tipping integrates with Infor HMS Mobile Guest Experience.  Upon check-in, the guest can access the application allowing them to make gratuity payments to the hotel staff throughout their stay directly from their mobile device and finalize payment at the end of the stay via their hotel room account or via one-click payment options such as ApplePay, GooglePay and saved credit card while maintaining the highest levels of PCI compliance.
Infor HMS provides enhanced property management functionality that enables hoteliers to serve guests more efficiently, with speed and agility. By adding this strong, easily integrated gratuity component, the solution will deliver more tools to help hoteliers improve the guest experience, get more repeat business, and improve reporting with greater visibility around total employee compensation.
"Infor remains committed to always evolving its HMS software as industry needs dictate new challenges," said Joe Vargas, Infor senior vice president for hospitality. "Partnering with TipQwik to offer enhanced options to changing guest preferences, such as offering solutions for those who prefer to operate in a cashless society yet still want to support hospitality workers reliant on tips as part of their income, was the right step in keeping our customers competitive."
For more information, visit http://www.infor.com/industries/hospitality/.