Print & Label
RFID label, Thermal Transfer Label and Barcode Printers, Star Ticket Printers, barcode generation software, POS Printers and Networked Thermal Printers, including mobile labelling technology and mobile printer applications.
Innovative solutions for barcode labelling from TSC Auto ID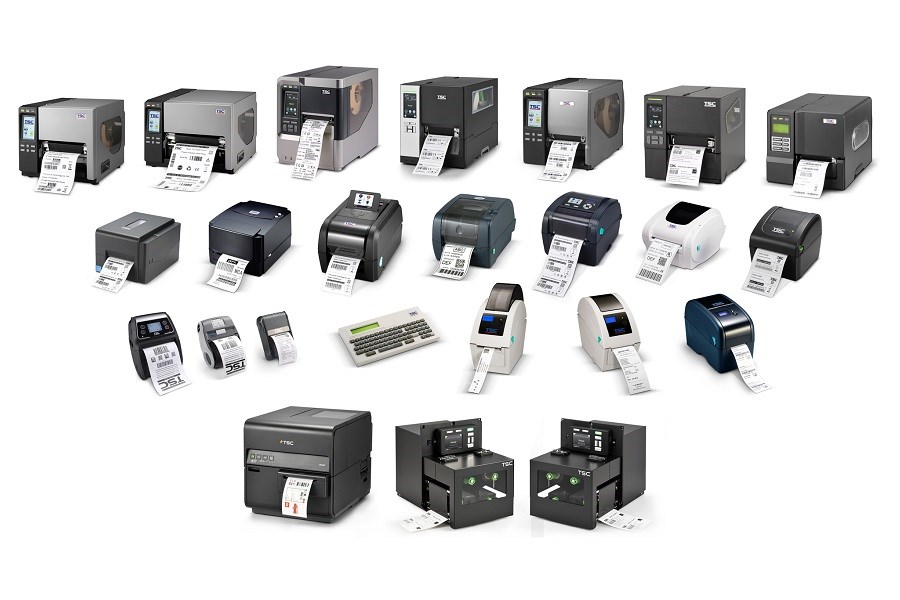 With its two powerful brands TSC and Printronix Auto ID, the innovative Taiwanese manufacturer will be exhibiting at LogiMAT 2019 in Stuttgart, Germany, as a supplier of complete solutions for the barcode labelling sector. Outstanding highlights of its unique product range will be the brand-new programmable print module PEX-1000 series and TSCs first colour label printer series CPX4.
PEX-1000 is available in six different versions. The new series combine a precision print mechanism with high performance electronics including a wide variety of modern sensors to produce labels at up to 18 inches per second – the fastest print speed in its class. High precision label registration supports labels as small as 5 mm high. This reliable application control in labelling process by TSC Auto ID's intelligent and innovative TSPL EZD firmware is really unique in the market. All models are equipped with enormous memory of 512 MB Flash and 512 MB SDRAM.
CPX4 series, consisting of CPX4P and CPX4D, is an advanced digital label printing solution, allowing for customized label design using pigment- or dye-based inks with excellent resolution quality at industry leading speed of up to 11.8 ips. Both models are capable of producing short-run labels with a width of up to 4.72" more cost-effectively compared to pre-printed labels. Due to TSCs colour management program, colours, images, barcodes and text are printed accurately at maximum resolution of 1200 x 1200 dpi.
For the retail sector including jewellers, perfume stores and florists TSC Auto ID will be presenting RIBBONWIZ. This practical solution can be used for a wide variety of tasks ranging from glamourising individual textile gift ribbons up to printing other different wrap-around label materials with a width of up to 3.93". The package includes TSCs reliable and compact thermal transfer printer TE200, equipped with internal Bluetooth. Consumables such as coloured or metallised foils and also textile materials such as high-grade satin ribbons are basic components. In combination with the special developed Android-App installed on tablets or other mobile devices, the solution enables individual production and printing of different textile ribbons with variable text, logos and images in excellent quality.
Further outstanding exhibits at TSC Auto IDs stand D11 in hall 6 are the brand-new compact desktop printer model T800 as well as the industrial high-performance printer series T6000 and T8000 of the brand Printronix Auto ID. A wide product range of consumables including labels, thermal transfer ribbons, wristbands, inkjet tanks or cleaning supplies round off the manufacturer's trade fair appearance. For the first time Alexander Koch-Mehrin will be present at the fair as new Sales Manager for Germany, Austria and Switzerland.