Healthcare/Pharmaceutical
Software applications relating to the healthcare supply chain which promote the effective management of supply chain resources.
Integrated Supply Chains and the Future of Healthcare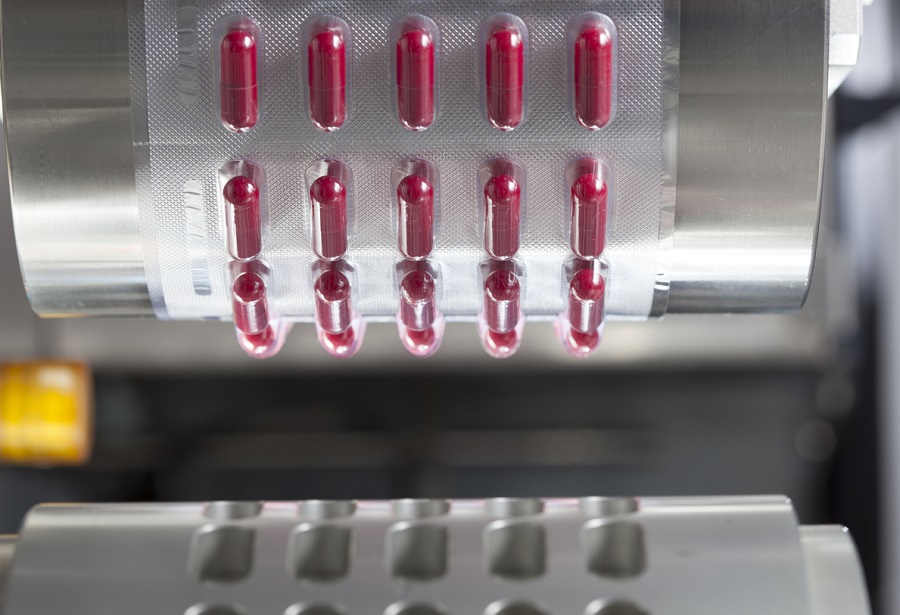 U.S healthcare costs continue to soar. According to the Center for Medicare and Medicaid Services, healthcare costs increased from $27.5bn to $3.2tr between 1960 and 2015. Further, healthcare spending is projected to reach an additional $5.5tr by 2025. These are staggering numbers, as we contemplate the health of not only the U.S. population, but also the industry that supports it.
Reducing costs is critical to healthcare's survival. The tried and true methods of negotiating lower prices and driving standardization will only get the industry so far. To truly bend the cost curve, hospitals and health systems must use the supply chain in new and innovative ways.
Data Underpins Industry Success
After labor, the supply chain and the products it moves are the second largest expense for healthcare providers. A recent Navigant study found U.S. hospitals could reduce annual supply expenses by approximately $23bn in aggregate through improvements in supply-chain operations, processes and product use. These are the foundational steps. The effective management of spend, inventory and operational processes is key to proper spend management for any health system.
The industry has made significant strides toward improving automation, efficiency and standardization in the supply chain. Suppliers and providers are using technology and automation to better collaborate to help reduce price discrepancies, lower on-contract spend, better manage the synchronization of data that drives supply-chain efficiency, and ultimately move closer to just-in-time delivery.
However, the move to value-based care has put even more pressure on U.S. hospitals and health networks. In place of the fee-for-service based system that's been the norm for decades, payers are now tying reimbursement to quality and cost performance. This means providers must fully understand the total cost of care, and accurately measure and compare that cost with clinical outcomes. Providers must also develop trading partner relationships that support this new approach to patient care.
To meet these modern demands, a critical step in supply-chain innovation is complete integration between all supply-chain participants. It's a logical next step, and one whose impact cannot be understated. The key to this integration is data, particularly around the product or item master.
To reap the benefits of an integrated supply chain, leaders must address three key areas: clean data, data standardization and data integration.
Clean Data
The quality of product information data is critical to multiple operations within a health system. When bad data (inaccurate, incomplete, or outdated information) forms the basis for strategic decisions, any number of challenges will arise, ranging from a lack of visibility and increased risk for more errors, to clinician distrust and an inability to accurately measure results. Bad data also causes errors and rework across operational and clinical processes. Incorporating and maintaining accurate product data is the first step in gaining visibility, driving purchasing accuracy and capturing revenue. Keeping this data in sync across third parties is even more challenging. It requires a common point of interaction that drives data accuracy back to the source systems, and ultimately acts as the system of record.
Data Standardization
Beyond synchronization, data standardization is crucial to improving communication across the industry. One of the greatest challenges in healthcare is getting the various stakeholders — clinicians, Medicaid Management Information System (MMIS), finance, external business partners — to "speak the same language." An integrated or virtual item master is a starting point for this effort within the supply chain. It can create a single source of truth that helps ensure consistency for every stakeholder who uses the data, whether it's clinicians documenting items, materials management processing orders, or manufacturing, distribution and GPO functions. Finally, consistent classification is important for analytical work to track spend in support of sourcing and savings exercises.
Data Integration
Clean, standardized data is a must, but that data does not create value until it is used within a business process. The item master needs to be integrated into the systems of interaction that drive business processes, such as order-to-cash, clinical documentation and point-of-care supply scanning. For many of these processes, the data exists, in the form of Unique Device Identifiers (UDI) or Global Trade Identification Numbers (GTIN). The value of that data isn't realized because it isn't integrated into the systems and used within business processes. As supply chains become more tightly intertwined among trading partners, integrating common data into their disparate systems of record is an absolute must.
Addressing today's supply-chain data challenges requires a collaborative effort among every industry player. While there is little doubt that the supply chain is vital to the industry's survival, the game changer for healthcare will be the full integration of supply-chain activities. Supporting an integrated supply chain through cloud-based technology platforms allows providers, manufacturers and distributors to share data, automate business processes and conduct transactions. The efficiency implications are tremendous, adding up to billions in cost savings for healthcare, not to mention the ability of the industry to keep the focus on providing outstanding clinical outcomes.