Industry Talk
Regular Industry Development Updates, Opinions and Talking Points relating to Manufacturing, the Supply Chain and Logistics.
It's time to bin receipts: ParcelHero calls for an end to wasteful paper receipts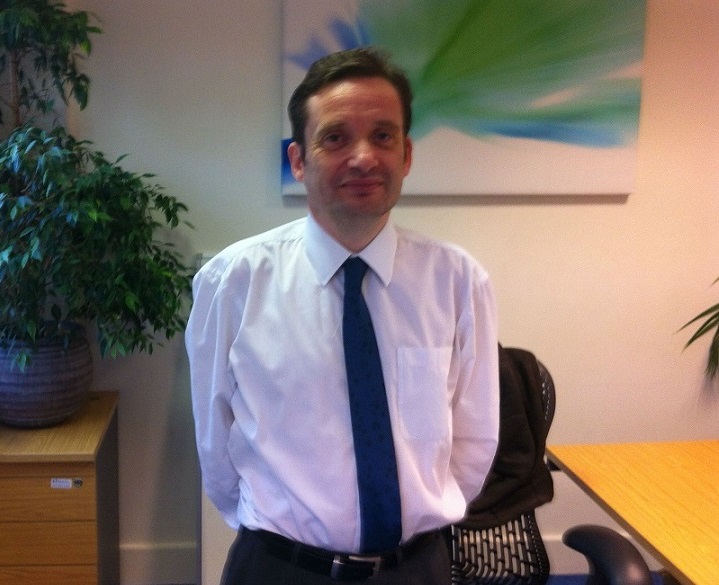 ParcelHero says shoppers should insist on e-receipts as its new study reveals every year 25 million trees are felled just to print till receipts. The new study reveals British retailers alone hand out 11.2 billion receipts; but forecasts their end within five years – together with cheques, copper coins and £50 notes – thanks to new retail technology.
 The parcel delivery specialist ParcelHero says the rise of e-commerce technology and home deliveries means environmentally damaging paper receipts should be binned by retailers The courier comparison site is calling for Britain's shoppers to insist on e-receipts as new technology makes paper versions obsolete.
ParcelHero's Head of Consumer Research, David Jinks MILT, says: 'Every year 25 million trees are being felled around the world to create 300 billion till receipts. That's a lot of paper disappearing down a lot of sofas. Our new study, Stamping Out Receipts, reveals Britain's retailers alone hand shoppers 11.2 billion paper receipts, at a cost of £32m. What a waste of resources and money.'
Says David: 'At a time when the Government and retailers are cracking down on environmentally damaging items such as plastic bags and cups, highly wasteful paper receipts must surely follow rapidly. In the UK alone 87,000 trees are felled a year to produce 7.5 million kg of unwanted receipts. We want shoppers to insist on electronic receipts, whether they are buying in store or online.'
David reveals: 'All those receipts need far more resources to produce than felled trees alone. They also consume 3.4bn litres of oil and 18bn litre of water annually. Many retailers are clearly aware of the impact of all this paper being used for little purpose. Argos, for example, not only offers email receipts, but its paper receipts are on FSC Mix paper, which is partially recycled. But retailers need to go that bit further and stamp out all printed receipts.'
'And encouragingly, we can see that the switch to electronic receipts is already happening. Today retailers such as New Look and Zara welcome e-receipts for returns, while companies such as Tesco boast you can track your spending by seeing all your Tesco transactions in one place,' says David.
But David strikes one note of caution: 'While County Courts have accepted copies of receipts as legal proof of purchase for returning goods, there is still a concern amongst some retailers that electronic copies can be altered. This means some staff, and indeed some stores, are reluctant in practice to accept e-receipts.  As the use of e-receipts increases we want shoppers to vote with their feet or mouse and avoid stores that make it difficult to return items using electronic receipts.'
 Adds David: 'The switch to e-receipts will have many other benefits, for example electronic receipt wallets will eliminate hunting for lost receipts forever. Apps such as Barclays' Launchpad/Flux can already store all your digital receipts together, ensuring shoppers never lose a vital receipt. And electronic receipts are also increasingly popular with people who are self-employed and must keep proof of purchase for tax purposes. Long gone are the days when HMRC would only take hard copies of documentation, including receipts.'
The new Study also finds that cheques, copper coins and £50 notes will join receipts in going the way of the long-vanished 1/2p because of new cashier-less stores now being trialled by Amazon, Tesco, Sainsbury's and the Co-Op. Automated stores will not issue printed receipts or require cash or cheque payments.
Reveals David: 'The cheque was first introduced 350 years ago but the number of cheques issued has collapsed from 4 billion in 1990 to just 405 million in 2017. Back in 2008 the Payments Council announced it would ultimately phase cheques out by 2018, saying "Cheque use was in 'long-term, terminal decline". As another gobbler of trees and resources, it's high time the cheque was bounced out of existence.'
The Study also reveals that only 22% of UK purchases are now made by cash, meaning time is running out for the humble penny. David says: 'Inflation means the 1p coin is now worth less than the 1/2p when it was abolished in 1984. Six in ten of UK 1p and 2p coins are today only used once before being put in a jar or discarded.'
And it may not only be small change whose number is up. Notes David: 'The Treasury says the £50 note is rarely spent today and that money in long-term storage at cash processors is not good for the economy. It also admits there is a perception that £50 notes are used for money laundering and tax evasion. Tellingly, there have been no new £50 notes printed since 2015. Just like receipts and cheques, the £50 may soon be waste paper.'
For more information about the environmental damage caused by paper receipts, and the imminent demise of many traditional payment methods see the full Study at:https://www.parcelhero.com/blog/news-updates/study-stamping-out-receipts