Automation & Digital Transformation
Automatic equipment in a manufacturing, warehousing and distribution, Industrial and Autonomous research robots, Robotic process automation (RPA) and other processes or facilities.
LogicMonitor Expands Observability Intelligence to New Environments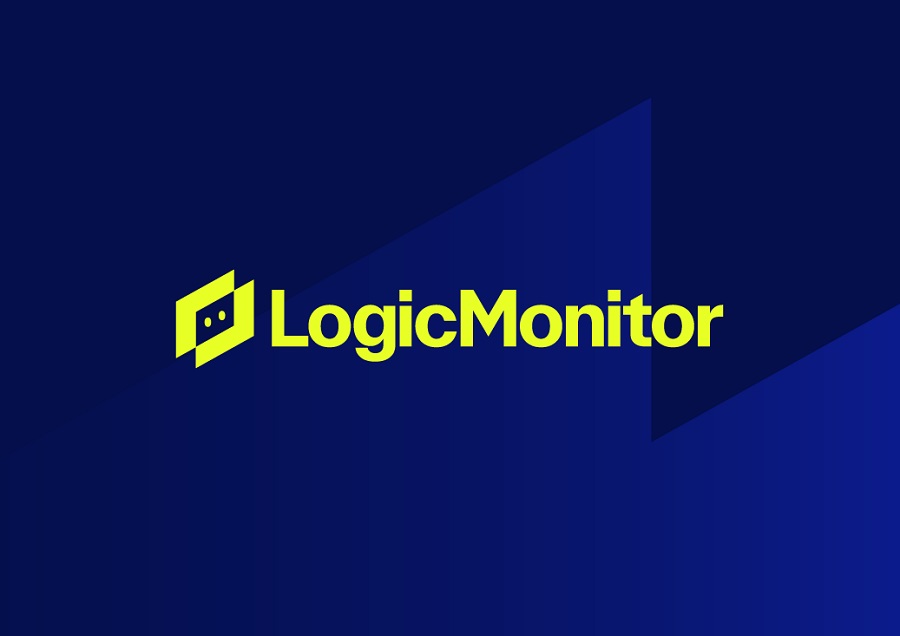 LogicMonitor, a leading SaaS-based unified observability platform for hybrid IT infrastructure, today announced expanded integrations, insights and workflows to the LM Envision Platform. LogicMonitor is also introducing Dexda, an event management solution that filters through the noise of thousands of daily alerts by using advanced machine learning (ML) techniques, contextual enrichment capabilities and deduplication efforts. Together, these additions allow customers to reach a significantly lower mean time to resolution and lower risks to the business.
"Every business is under tremendous pressure to seamlessly deliver exceptional digital performance," states Christina Kosmowski, CEO, LogicMonitor. "To efficiently do that, our customers look to us to contextualise the overwhelming amount of data within their complex IT environments."
The core of LogicMonitor's platform has been built with advanced machine learning, intelligence and automation, combined to abstract complexity and deliver business impact through IT data collaboration. The company has focused its product roadmap in the areas of intelligence, experience and extensibility.
Intelligence and Automation
Dexda is the next evolution of AIOps. It is built on top of LogicMonitor's extensive data set and integrated into its platform, so users can effortlessly move from alerting to automating actions. Key attributes of Dexda include:
Adaptive Correlation – Alerts are automatically re-clustered when a more optimal option is detected.
ServiceNow Ready – Automatically enriches Dexda alerts with ServiceNow CMDB data to drive additional context for ML correlations.
User-defined Correlation – Dexda admins can now fine-tune the ML models to meet their unique needs or build new ML models.
In addition to Dexda, LogicMonitor has also delivered:
Event-Driven Ansible Integration – This jointly developed solution with Red Hat assists with auto-remediation and auto-troubleshooting. This integration lets customers trigger remediation workflows in Ansible and act in accordance with predefined rules.
Datapoint Analysis – Leverages machine learning techniques to find related metrics and patterns across different resources, which in turn reduces MTTR and increases productivity.
Unified Platform Experience
A unified platform experience is critical for consistency, adaptability and scalability while reducing tool sprawl and data complexity. Troubleshooting in hybrid modern environments requires a contextual and intuitive UX across devices, services and networks. This modernisation and unification effort is the key to continually delivering new capabilities to users and keeping time to value short for new customers.
UI Modernisation – Optimised to present information in complex hybrid environments. Components for all parts of the LM Envision platform now include bulk actions, better search and filtering and new editors for LogicModules.
Expanded Cloud Support – 20 new out-of-the-box dashboards for AWS and Azure, accelerating time to value while providing service-specific views for more insight into health, performance and availability.
Log Ingest and Filter Simplification – Introduced declarative UI to simplify log collection and configuration. Users can also add custom LM Properties to the logs which allows for more flexible searching and potentially faster MTTR.
Digital Experience Monitoring – Synthetic tests now support multi-factor authentication (MFA) and automated alerts for latency and error conditions.
Extensibility 
As a trusted partner in the advancement of monitoring across on-prem, hybrid and cloud environments, LogicMonitor continues to invest in new ways to manage and monitor network equipment through integrations woven tightly into its overall platform experience.
Improved VMware vSphere Support – Support for vSphere 8 and automation for the discovery and monitoring of new ESXi Hosts and mission-critical Virtual Machines, eliminating manual processes – reducing the time, resources and risk involved in repeatable remediation processes.
Cisco Meraki and Catalyst SD-WAN – These new integrations make it easier than ever to monitor Cisco environments in the broader context of one's heterogenous hybrid infrastructure. Customers can now get alerted about anomalous events, visualise network traffic usage and see how Cisco vEdge/cEdge (formerly Viptela), SD-WAN Controllers, Meraki Security Appliances, Switches, Wireless Access Points and Smart Cameras connect to their network and where alert conditions exist.
Improved Kubernetes Monitoring – Greater coverage and deeper visibility into frequently changing cloud environments with new support and coverage for Amazon Elastic Kubernetes Service (Amazon EKS) Anywhere and enhanced Kubernetes helm and scheduler monitoring.
SaaS Monitoring: M365 and Okta logs allow users to clearly understand why problems happen, pinpoint the root cause and quickly troubleshoot alongside alerts.
By advancing many key features of its platform, LogicMonitor customers can harness the full potential of their data to make informed decisions with confidence and efficiency. This approach not only streamlines operations, but also provides clarity and precision to the complexities of their IT landscape.