Transport Management
Transport Management and Technology, Distribution Management, Freight, Vehicle Routing & Scheduling Software and Load Planning.
M&H Carriers achieves compliance clarity with TruTac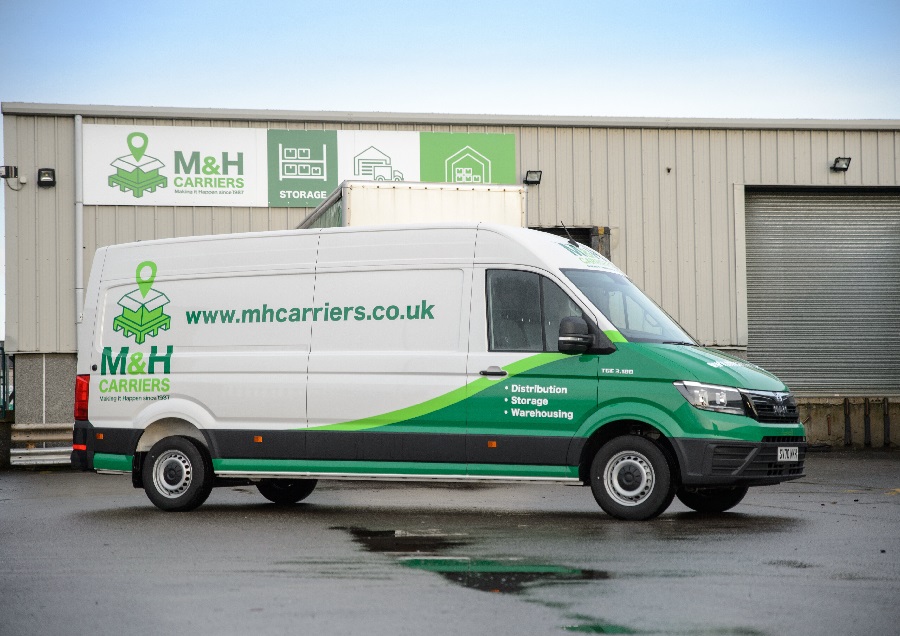 TruTac, the tachograph experts, have helped distribution specialist M&H Carriers increase the efficiency and compliance of its fleet by amalgamating a trio of management systems into one.
The company operates parcel, pallet, freight and two-man home delivery services from four depots across Scotland. It has a 150-strong mixed fleet spanning light vans and HGVs up to 44-tonnes.
M&H Carriers is a long-time user of TruTac's TruAnalysis tachograph analysis, driver debriefing and compliance reporting software, along with its TruChecks app-based system for walkaround vehicle inspections. Until recently, it had separate logins for each of its four depots, meaning the information was not displayed collectively, and comparable reporting was a challenge. So the company approached TruTac with the aim of creating a single management portal to combine data, improve reporting clarity and efficiency, as well as manage vehicle data.
"Previously, we had one login for Inverness, one for Aberdeen, one for Dundee, and one for Argyll," explains fleet manager Rob Wilson. "TruTac spent a great deal of time merging logins, data and reporting structures behind the scenes, providing us with an integrated system that allows us to make far more strategic decisions. It's made a huge difference to our internal reporting processes."
He says the move has saved time by removing the need to examine reports and vehicle data from separate sites and allowed the company to make correlations and spot issues it otherwise might not have. Full data from all sites is now instantly available and displayed on graphical dashboards, providing a 360-degree view of the entire operation.
"Being able to review one combined report has given us complete fleet visibility at the touch of a button," adds Rob. "Rather than viewing each depot separately, we now have a comprehensive overview of our entire fleet and are able to pull all kinds of reports to aid our operations – not only for the tachographs but also for things like common defects."
"For example, at the Inverness depot – and it may be due to the types of roads or the distances that vehicles based there have to travel – we often have issues with salt erosion on the back lights. Even at this time of year, they take a real battering."
"TruTac's combined systems have really transformed the way we operate, streamlining things in a way we never could before. We now have clarity of our fleet, drivers and key operational data, allowing us to deal with issues even more quickly and efficiently."
That greater visibility will prove invaluable as M&H Carriers embarks on a rollout of electric vehicles, as part of a commitment to reduce its carbon footprint. The firm has made significant investments to add ten new MAN eTGE e-vans to its Inverness fleet –according to M&H Carriers, the first logistics firm in the north of Scotland to do so – which will be used for last-mile deliveries. ends.
TruTac is a part of the Microlise Group.  https://www.microlise.com/about/