AI & IoT
Artificial Intelligence (AI) & Internet of Things (IoT)
Mindtree's 2019 IT trend predictions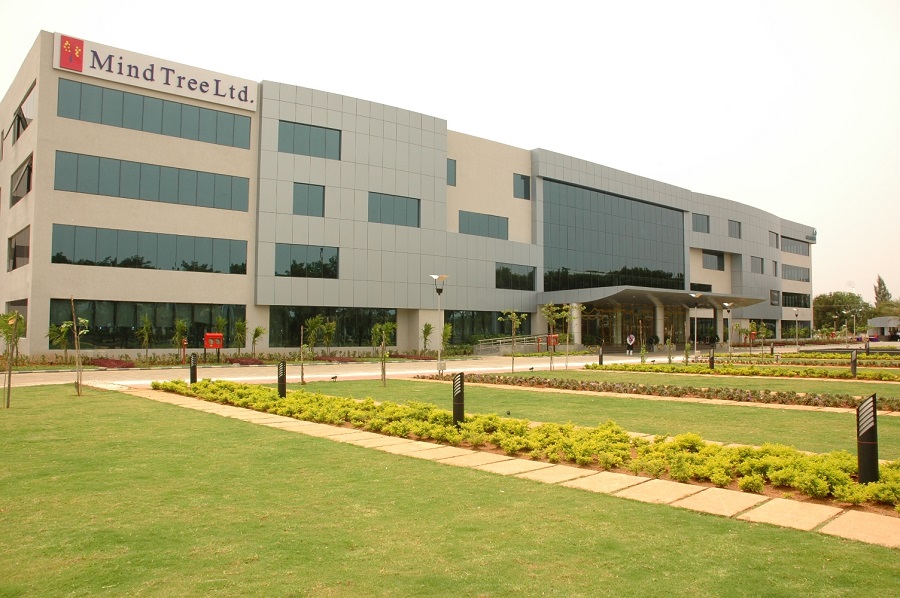 In 2019…
Artificial Intelligence will discover innovative new areas of application
2018 saw a tremendous increase in effort by enterprises to adopt AI/ML and leverage its benefits across the organisation. These efforts were however, held back in areas by resourcing constraints, expertise being limited to certain niche providers, and a gap in expected vs actual maturity of the trained models themselves. While startups focused their energies on specific areas of AI/ML to build on, the need for increased collaboration between startups and enterprise system integrators was becoming obvious.
We expect 2019 to deliver increased adoption of ML and its applications – efforts spent the past year being realised successfully – leading to increased commitment for adoption across the enterprise. Increased collaboration between startups and established system integrators will also enable robust, production grade deployments of applied AI/ML solutions, contributing again to increased commitment. While 2018's predominant focus (within enterprises) may have been on supervised/unsupervised learning techniques, statistical models, classification and cognitive capabilities, we believe this will shift in 2019 more towards reinforcement learning, genetic algorithms and DNNs/CNNs, resulting in newer areas of application and newer solutions to the problems of the Digital enterprise.
Access to capabilities provided by digitalised ecosystems will increase
2018 bore witness to many notable store closures as high street companies moved to improve efficiencies to combat the rise of online retail. While the experience of shopping online is becoming increasingly preferable to consumers because of its many benefits, retailers who started off on the high street haven't been able to match the experience and convenience of the new-age Digital-only giants, who have been making best use of technology to provide personalised experiences, efficient stock management and distribution channels, all of which lead to increased customer loyalty.
The primary limiting factor for the traditional retailers has been the 'Darwin problem' of a naturally evolved IT landscape, and the 'baggage' it brings. Those retailers that survive and thrive in 2019 will be those who use enable increased access to the core capabilities of their commerce systems to make their stores more personalised and experiential for consumers. Enabling this access to core commerce capabilities will also offer significant benefits across the value chain, resulting in increased efficiency of operations.
Mode of human-machine interaction will increasingly shift towards voice/messaging
We have come a long way in the evolution of human-machine interaction – from the punch cards of 30 years back to the command prompts of the 90s to almost-human levels of interaction with Digital devices today. While we originally needed to learn and understand a specific language/set of commands to interact with the computer (whether language, commands or a console), it is now the age where machines try and understand what is meant by human beings when they ask Alexa or Siri to 'book a cab for my flight'.
Enabling access to the core capabilities of the enterprise systems and increased levels of process automation efforts now have opened up voice-based access for most of the services to all customers – internal and external. Manual effort that originally went towards repetitive, simple and labor-intensive tasks will now be freed up, resulting in both increased efficiency in delivered services & reduction in errors, and also result in streamlining processes and reducing costs for business – enabling a shift towards more transformative and explorative methodologies.
Increased degree of autonomy, intelligence on the edge
Connected devices are everywhere now, and each year they getting more advanced and available at lower costs. This proliferation is leading to many opportunities that come with the new features and solutions that come with intelligent devices. Whether it's completely self-driving cars to autonomous features in consumer vehicles, or whether its optimising energy consumption in buildings based on usage patterns, there's going to be an increase in processing on-the-edge and self-driven, explainable decision-making by devices connected to host systems on the cloud. While traditional models have been hosting the intelligence and decision-making aspects centrally, we believe that 2019 will see a significant shift towards enabling this intelligence on the edge.
Increase in collaboration between enterprises to automate the value chain
While enterprises increase efficiency in all aspects of their own value chain, we also see a more recent trend towards enterprises collaborating with each other to further optimise process efficiencies, and collaborating to share information between them ultimately benefitting the customer. 2018 saw a huge focus on Blockchain, but mostly with a dash of reserved optimism. This has partly been due to queries about whether Blockchain is ready for prime-time/production, or whether is has crossed the hype cycle into an established user-base. Lack of standardisation and governance across blockchain providers has also been a contributing factor in limiting its adoption. We believe that 2019 will see enterprises overcome these concerns and an increase in sharing of resources/information across businesses resulting in increased efficiencies for all adopting parties, and ultimately resulting in a better, seamless experience for the customer.