Transport Management
Transport Management and Technology, Distribution Management, Freight, Vehicle Routing & Scheduling Software and Load Planning.
MINICLIPPER LOGISTICS BOOSTS SERVICE LEVELS AND BUSINESS PERFORMANCE WITH PARAGON TRANSPORT PLANNING SOLUTION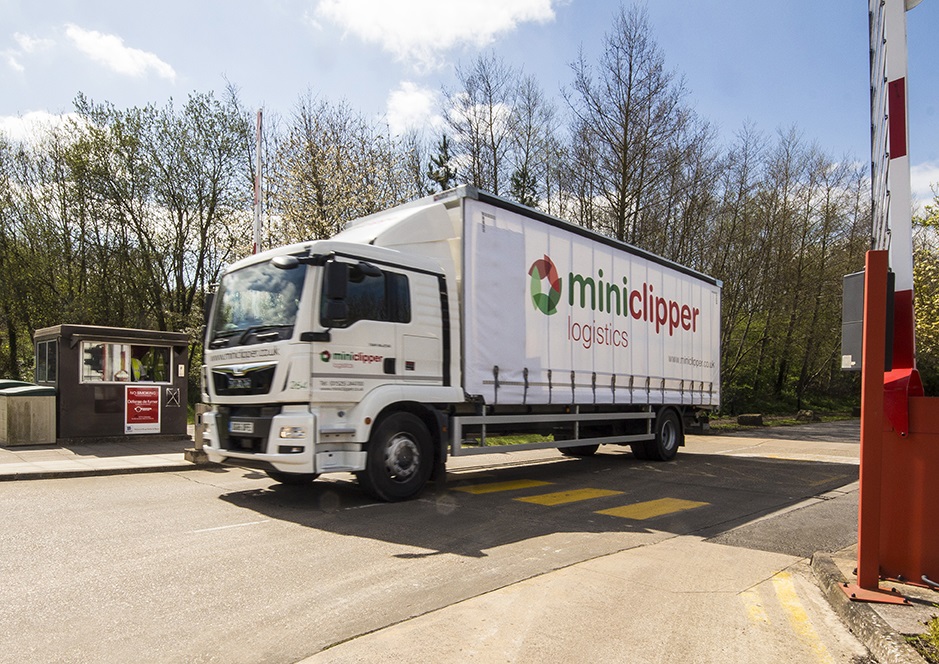 Miniclipper Logistics, the fast-growing 3rd party logistics business, is using Paragon's routing and scheduling software to enhance service delivery and maximise profitability within its nationwide operation. The transport planning tool is helping to better manage a fleet of 40 rigid and articulated vehicles that are used to handle palletised freight and hazardous cargo. As a result the company was recognised by Palletline for achieving a service success rate of 99.39% and providing accurate ETA's for 97.69% of deliveries.
"Miniclipper Logistics offers next day and economy delivery services for palletised and hazardous freight. Paragon is enabling us to transform the service we provide to our customers, dramatically increasing on-time deliveries, helping to streamline our operational processes and enabling us to customise each client's requirements, so that their individual warehouse operating times are incorporated to ensure we run to schedule," explained Dave Lightfoot, Transport Operations Director at Miniclipper Logistics. "On top of this, the added visibility and control the software has provided over fleet resources is allowing us to take advantage of higher margin work, win new business and gain a better understanding of our transport costs."
Miniclipper's fleet of 40 trucks – ranging from 7.5 to 44 tonnes – and 35 trailers operates from a 24-hour distribution centre and four warehouses in Bedfordshire. As well as its in-house distribution operation, the company is a shareholder member of the Palletline and Hazchem networks, which creates complex transport planning requirements. To keep up with demand, Miniclipper had previously employed three full-time planners, but since adopting Paragon's routing software it has been able to re-deploy two of the planners to other roles within the transport office.
Miniclipper has also adopted smarter mapping tools – street level mapping, average road speed data and truck attribute data – as part of the Paragon solution to gain added peace of mind that transport plans are both realistic and achievable. This ensures the company can create the most accurate routes possible and factor in anything that can impact on the reality of a plan such as one-way streets, low bridges and other road restrictions.
"We are committed to using leading technology across our operation to deliver practical and cost-effective logistics solutions that solve real-world problems. The Paragon software is playing a crucial role in helping us to deliver on our service promise as well as providing visibility of any operational delays and potential areas of improvement. In particular, this has led to a reorganisation of our loading procedures and the implementation of an electronic scanning system within our warehouse network," added Mark Turner, General Transport Manager.
William Salter, Managing Director of Paragon Software commented: "The logistics sector is under significant pressure with unprecedented skills shortages, rising costs and increasing customer expectations. Our proven transport planning expertise means we are best-placed to help our customers meet these challenges. That is why companies such as Miniclipper are selecting Paragon to implement and support business critical routing and scheduling solutions."