Mobile Computing
Mobile Computers, Handheld, Rugged, Wireless (Wi-Fi), GSM and GPRS enabled PDAs and Industrial Computers.
Mobilise to demonstrate eSIM potential at MWC 2023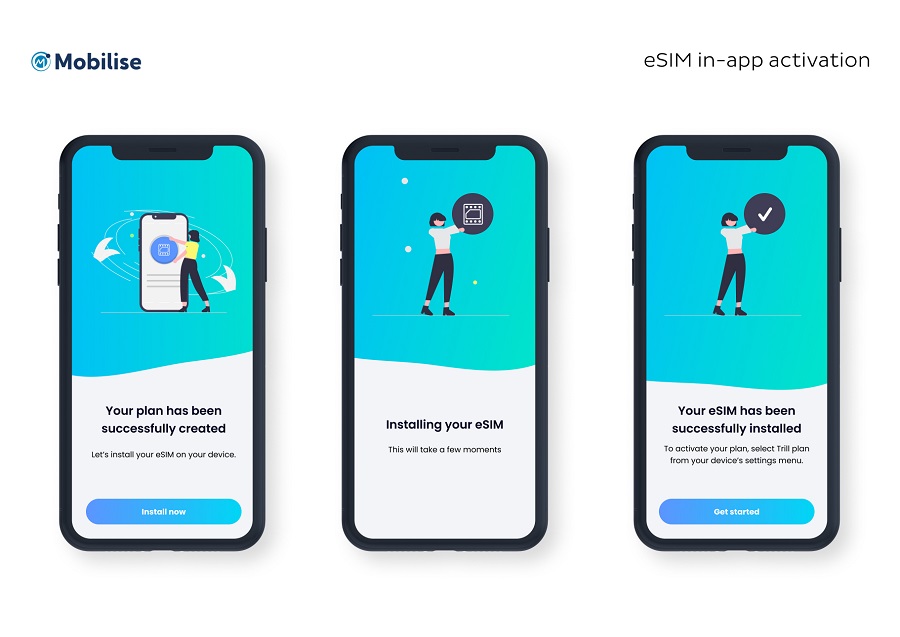 Telecoms SaaS provider Mobilise will be showcasing its knowledge and expertise in delivering seamless eSIM connectivity solutions at the 2023 edition of Mobile World Congress (MWC) Barcelona. Taking place from February 27, 2023 to March 2, 2023 at Fira Gran Via in Barcelona, Spain, the world's largest connectivity event acts as a playground for connectivity leaders within telecoms and beyond to network, learn and inspire one another.
With more than 75,000 visitors and 1,900 exhibitors from 183 countries, MWC Barcelona is the world's largest and most influential connectivity event. This year, it's composed of five core themes — 5G acceleration, Reality+, OpenNet, FinTech and Digital Everything. Each exhibitor is set to demonstrate their expertise under one of these focuses.
As a specialist in supporting service providers (SPs) operating directly within telecoms, as well as from vertical sectors to digitalise their connectivity services, Mobilise will be exhibiting under the Digital Everything theme and seeks to demonstrate its vision to simplify connectivity for telcos and vertical markets alike.
As an expert in enabling digital customer journeys with frictionless CX through the use of in-app eSIM technology, Mobilise supports telcos to digitalise the final, and most challenging, stage of the onboarding — eliminating the need for plastic SIM cards by replacing them with an eSIM alternative. eSIM recognition in the consumer market catapulted in 2022, catalysed by Apple's launch of an eSIM-only iPhone 14.
This change marks the need for telcos to launch their own eSIM offering to keep pace with device changes. But as it also simplifies the process of launching connectivity, eSIM also opens up the opportunity for vertical sectors to offer connectivity as part of their service offering. Recognising this shift, Mobilise will be exhibiting its expanded service range, including its most recent product — eSIM software development kit (SDK).
A fully integrated version of Mobilise's HERO platform the, eSIM SDK can be embedded into existing iOS and Android applications. At MWC Barcelona, Mobilise is looking to demonstrate its knowledge and expertise in deploying eSIM solutions both within traditional telcos while also showcasing the potential of eSIM in vertical sectors like finance, travel and Industry 4.0.
"Every sector is looking to digitalisation to provide a more efficient, cost-effective and sustainable offer," explained Hamish White, founder and CEO of Mobilise. "And while digitalisation can bring all of these things, it can be challenging to successfully implement. At MWC, we're hoping to generate awareness around how telcos and any other business that wants to offer connectivity can do so, and crucially, how to do it right."
And to demonstrate exactly how seamlessly Mobilise's technology works, the team will be offering free data bundles through their showcase application Trill Mobile to those who visit the stand. At the stand, visitors will be able to scan a QR code to complete a quiz that tests their knowledge of eSIM. Based on their score, visitors will be gifted a free data bundle — provided through an eSIM — of one, three or five gigabytes (GB), which can be activated via the Trill Moible application.
Mobilise will be at MWC Barcelona 2023 from February 27 to March 2, 2023. To learn more about Mobilise services and how its expertise can help your business reach its connectivity needs, visit hall 7 stand 7A15 or book in a meeting with the team here.