Mobile Computing
Mobile Computers, Handheld, Rugged, Wireless (Wi-Fi), GSM and GPRS enabled PDAs and Industrial Computers.
Mobilise to exhibit at Telecoms World Middle East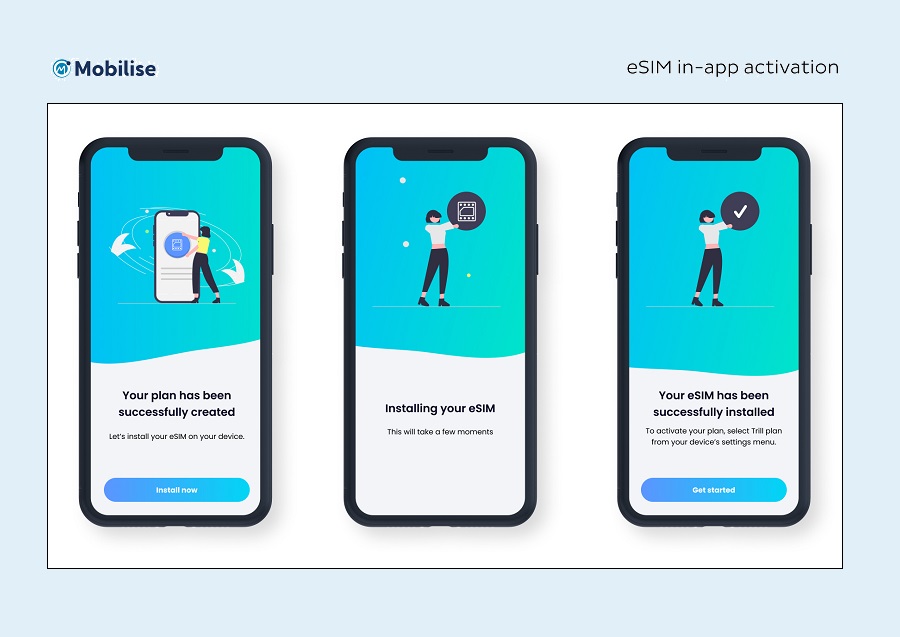 Telecoms SaaS provider Mobilise will be showcasing its knowledge and expertise in delivering seamless digital CX solutions for mobile service providers at this year's Telecoms World Middle East. Taking place from May 30 to 31, 2023 at the Madinat Jumeirah, Dubai, UAE, the two-day conference provides a meeting place for industry innovators to discuss the challenges and opportunities presented by the digitalisation of telecoms.
With more than 1,500 attendees, 120 speakers and 50 exhibitors, Telecoms World Middle East 2023 is the 18th edition of the conference, focused on the digital transformation of telcos for operators and partners. On the agenda this year are 23 themes covering the latest trends, market disruptors and technologies shaping telecoms, including future CX, service evolution and emerging technology.
With specialist knowledge in supporting service providers (SPs) operating directly within telecoms, as well as from vertical sectors to digitalise their connectivity services, managing director, Amr Houssein, head of growth, Sam Dunscombe and head of products and operations, Ahmed Houssein, will showcase the key eSIM products and services and demonstrate Mobilise's vision to simplify digital transformation for SPs across the world.
As an expert in enabling digital customer journeys with frictionless CX through the use of in-app eSIM technology, Mobilise will be showcasing its HERO white-labelled platform and its eSIM as a Service module, which supports telcos to digitalise the final, and most challenging, stage of customer onboarding — replacing plastic SIM cards with an eSIM alternative.
eSIM not only simplifies the onboarding process for existing telcos, but also presents an opportunity for vertical sectors to offer connectivity as part of their service offering, through embedded connectivity. Recognising this shift, Mobilise will also be showcasing its latest product, eSIM SDK — a plug-and-play solutions that can be embedded into existing iOS and Android applications.
At Telecoms World Middle East, Mobilise will demonstrate its expertise in deploying eSIM solutions both for traditional telcos and vertical sectors like finance, travel and Industry 4.0. The Middle East is a strong region for telecoms innovation and many of its nations are leading in mobile technology adoption and development. The Arab states are among the global leaders in 5G deployment, and the region is known for its world-leading IoT and smart city innovation.
"The telecoms industry in the Middle East is a dynamic and rapidly evolving sector that is driving economic growth and social development in the region," explained Amr Houssein, managing director of Mobilise. "With increasing demand for telecoms services, ongoing investment in infrastructure, and the rollout of new technologies like 5G, Telecoms World Middle East is a wonderful opportunity for us to grow existing and new relationships with partners across the region."
Mobilise will be at Telecoms World Middle East from 30 to 31 May, 2023. To learn more about Mobilise services and how its expertise can help your business reach its connectivity needs, visit stand E64 or book in a meeting with the team here.