Featured Event
Featuring events, shows and exhibitions from the Supply Chain IT and Logistics IT industry.
ProMat 2023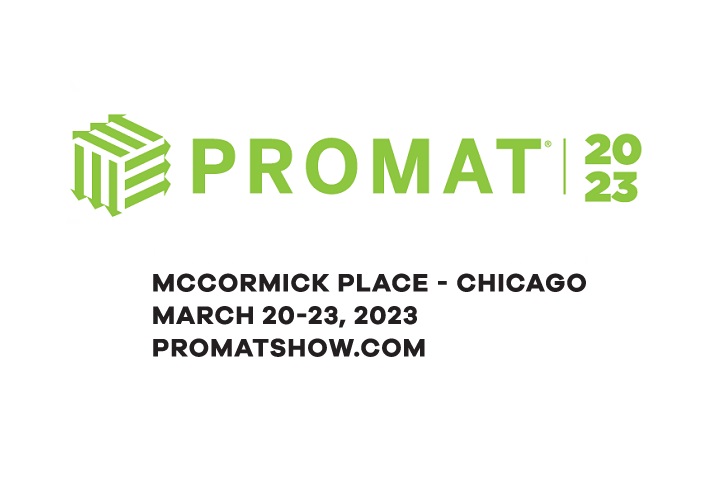 About
ProMat 2023 will be held March 20-23, 2023 at Chicago's McCormick Place. ProMat is the largest international material handling, logistics and supply chain show and conference.
Introducing the future of supply chains
Discover the latest solutions to move your business forward as industry-leading innovators showcase their latest manufacturing, distribution and supply chain equipment and systems at ProMat 2023, March 20-23, at McCormick Place in Chicago.
ProMat is the place where manufacturing and supply chain professionals help build the future of supply chains to discover that trend or technology that will take their supply chain to the next level of success.
Only at ProMat can you:
 experience the latest innovations from more than 1000 solution providers;
 get to know the latest ideas that boost productivity in four keynotes and in more than 100 seminars;
 build strong business partnerships with suppliers from all over the world;
 see practical demonstrations of the latest technologies and innovations.
ProMat 2023 is the only trade show where you can personally see the best solutions and innovations that the industry has to offer in action and where you will meet the leading suppliers in person. There is no additional charge to attend exhibitions and conference sessions.
Whatever solutions you need to succeed, from manufacturing innovation to inspiration for your supply chain, you'll find it all at ProMat. Come and see what's new and what the future holds for your supply chain operations.
Sign up today for free admission.