AI & IoT
Artificial Intelligence (AI) & Internet of Things (IoT)
RPA must move from the shadow of Artificial Intelligence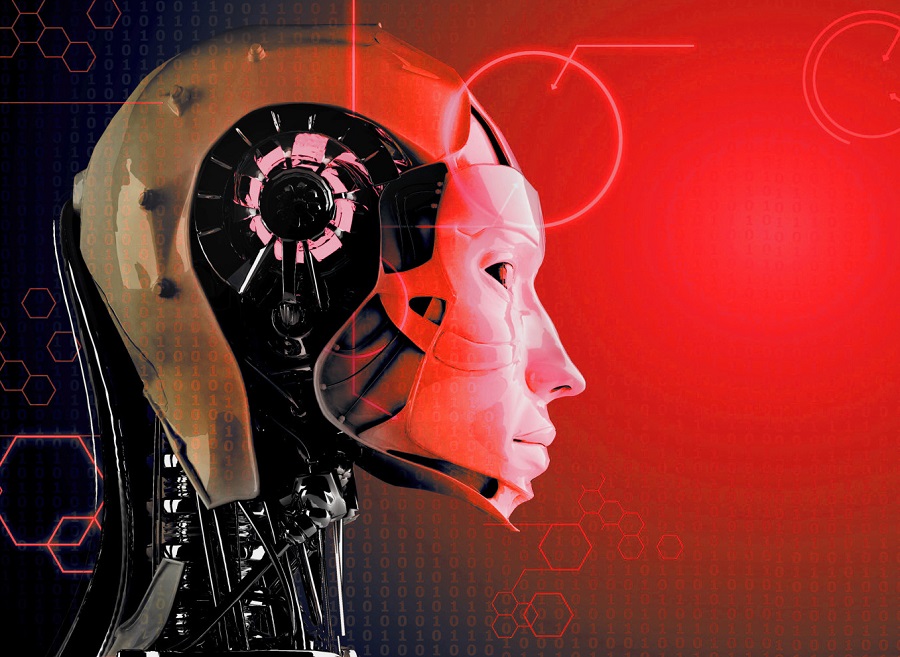 A business leader at finance automation company V1 is warning that organisations that are prioritising Artificial Intelligence (AI) at the expense of Robotic Process Automation (RPA) risk missing out on major operational efficiencies.
"For some time now, AI has been the buzzword on many business and IT leaders' lips," commented Dean McGlone, Director at V1. "However, it's clear that many are missing out by focusing almost exclusively on this technology. By getting distracted by the hype of AI, businesses are failing to realise the power of RPA and its ability to mimic human activity and automate mundane tasks. In order for businesses to achieve the greatest time and cost savings, this game-changing technology must move from the shadows of AI."
Despite Forrester predicting that the RPA market will reach $1.7bn in 2019, new research by Advanced has found the technology has the lowest levels of interest among businesses in the UK. When asked what technology trends respondents are seeing in their daily working lives, just 11% said RPA – well under half when compared to AI at 26%. And of the technology trends business professionals want to see, RPA again fell short, appearing near the bottom at only 18% while AI sits joint first with the cloud at over a third (35%).
The research, which quizzed 1,000 professionals working at British businesses, found that, although 65% of people would be happy to work alongside robotic technology if it meant less manual processes – therefore increased productivity – RPA was not a spending priority.
"Clearly there is a knowledge gap when it comes to RPA and the role it can play in the 'over-work' crisis that looms in many UK workplaces. By reallocating the mundane tasks to RPA, the productivity and efficiency levels will rise at unprecedented levels – yet it remains low down on the list when it comes to investment," continued Dean.
Meanwhile, 59% think that less than half of people in their organisation are ready to adopt new technology to change the way they work, perhaps due in part to the 45% of people who think RPA and other disruptive technologies would put their company at greater risk of a cyber-attack.
Dean added: "These statistics are a concern, particularly in those businesses where digital transformation through automation is key. New technologies are only effective if the people using them understand how they work, appreciate their true potential and recognise the value they bring rather than fearing them. Arguably, investing thousands on technologies such as RPA when users simply don't believe in them is wasted, suggesting a robust upskilling and training programme is necessary to ensure future digital success.
"Rather than buying into the hype around AI, it's time for businesses to realise the significant benefits of RPA, which is based on the notion of AI but much more accessible. Unlike AI, which demands significant time and financial investment, RPA is easier to access, expand and scale, and will allow businesses to plan and test the software in order to see the impact it has on its operations and staff. This is a great indicator of the benefits large-scale AI deployment could bring in the future, but without the fear of large-scale failure."
Ultimately, AI is a significant step up from automating existing processes – and many organisations recognise it needn't be on the agenda just yet. Hazel Copeland, CFO at agricultural buying co-operative Woldmarsh, said: "AI has to have the widespread acceptance before we go ahead with it. We need to work with the people we are buying goods from so, if they aren't up to speed with the technology, there is little point going down this route. RPA, on the other hand, is encouraging more farms to purchase through us because the time and cost savings are immediately visible. We use automation to process over 19,000 invoices on behalf of the farmers each month while the farms get all the data making it easier than ever for them to understand the exact cost of goods against the yield."
Here are V1's top tips for businesses looking to realise the power of RPA:
Audit your processes and identify which involve low-skills, manual and repetitive tasks, such as many of the core yet daily finance functions of invoice processes – those that are most ripe for automation.
Determine the key technologies that your business needs to become more agile, competitive and productive. RPA and AI have different capabilities, so decisions must be made based on need, rather than hype.
Understand which new technologies are best placed to modernise or integrate with your organisation's existing legacy systems.
Ask yourself what the potential benefits of AI and RPA are to your workforce. Understand employees' pain points before deciding which digital tools will help.
Appoint a digital pioneer – someone that will drive technology change across the workforce and that has the backing of your CEO and the rest of the C-Suite.
Engage with your younger workforce. Typically, they are more digitally savvy and open to change. Find out what technologies they think will make a real difference.
For further information on V1, see here: https://www.wearev1.com/