Transport Management
Transport Management and Technology, Distribution Management, Freight, Vehicle Routing & Scheduling Software and Load Planning.
Shortlist announced for Microlise Driver of The Year Awards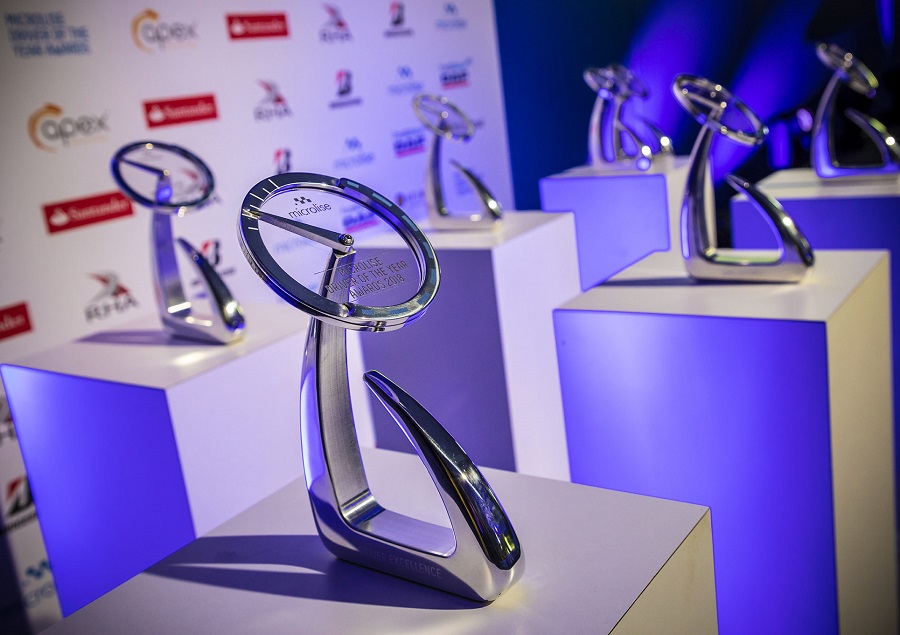 The best UK truck drivers have just been shortlisted for the Microlise Driver of the Year Awards.
The winners of the Short, Medium and Long distance categories, will be revealed at an exclusive black-tie dinner on Tuesday 14 May 2019. The Driver of the Year 2019 will then be announced at Europe's largest road transport conference – the Microlise Transport Conference on Wednesday 15 May.
The Microlise Driver of the Year Awards has an eligible pool of over 210,000 drivers.  The shortlist has been drawn up after weeks of data analysis, corroboration by employers and assessment by an independent judging panel who reviewed anonymous submissions.  The shortlist contains drivers from major brands including DHL, Ceva Logistics, Culina, Hovis and Waitrose.
Winners of employer-nominated awards, including Young Driver of the Year, Most Improved Driver of the Year, Extra Mile, HGV Hero and Lifetime Achievement Award will also be announced on the 14 May.
Chief Executive of Microlise, Nadeem Raza, noted the calibre of this year's shortlisted drivers, "The Microlise Driver of the Year Awards, which is now in its fifth year, continues to highlight the expertise and sheer dedication of drivers who travel the length and breadth of the UK. According to the judging panel, there is little to separate our shortlisted drivers, who are true ambassadors for the industry."
Independent judges included Chief Executive of the Road Haulage Association, Richard Burnett, Editor of Motor Transport, Steve Hobson, the recently-retired Traffic Commissioner for Scotland, Joan Aitken, NED and Board Advisor London Ambulance Service and Transport Focus, Theo De Pencer, National Officer from Unite The Union, Matt Draper, and Executive Director of Microlise, Bob Harbey.
According to Joan Aitken, "The quality of the entries was outstanding and a true credit to all those nominated. All nominees could have been winners such was the standard of entrants. I have to congratulate all nominees for giving me and my fellow judges such a very difficult task. It was a privilege to take part in recognising the best HGV drivers who consistently perform their role with a degree of skill and customer focus that is truly inspirational."
The Short, Medium and Long distance awards draw data from Microlise telematics units collected throughout 2018 which is then assessed against criteria developed by the University of Nottingham's Advanced Data Analysis Centre. Employers submit entries for the additional categories, which the judging panel review as anonymous submissions.
The full shortlist of 24 drivers will enjoy a Porsche track day courtesy of MAN Truck & Bus UK, a supporter of the Microlise Driver of the Year Awards.
The Microlise Transport Conference, a free to attend event, takes place on 15 May 2019 at The Ricoh Arena in Coventry and is expected to attract 1,200 transport and logistics professionals this year. To register please go to: https://microliseconference.com/