Warehouse Management
Warehouse Management (WMS) Systems & Software, picking, Third party logistics, Inventory control, TMS, YMS, Cross docking, Virtual Warehouse and Web based WMS for optimal stock control in the warehouse.
Snapfulfil puts sports retailer on target for accurate fulfilment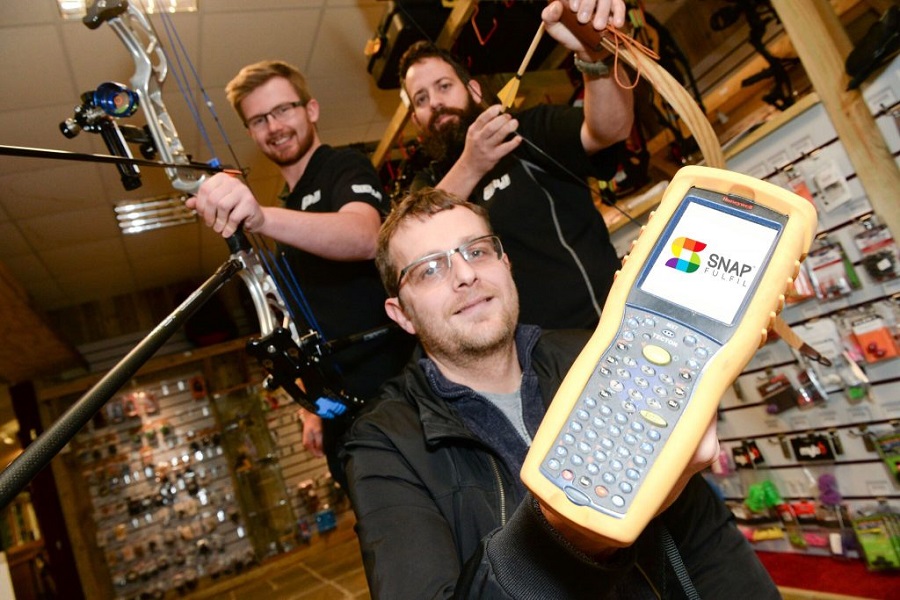 A leading UK sports equipment retailer is on target for 100% accuracy following the implementation of a new warehouse management system (WMS) from Snapfulfil.
Over the past eight years Merlin Archery has rapidly expanded to become the country's number one online retailer of archery equipment.
To keep pace with the growth in demand the company moved in to new premises with 22,000 sq ft of warehousing. But while the move solved the space issue, it soon became clear that warehouse staff were struggling to keep up with the increased number of orders.
Merlin Operations Director Daniel Jones explained: "When we first started trading online our paper-based warehouse management system worked just fine. As business grew and we started processing thousands rather than hundreds of orders each week, we were making more and more errors, both in picking and inventory control."
Needing to quickly implement a flexible, electronic system, Daniel and his team thoroughly researched the market before choosing Snapfulfil, a cloud-based WMS specifically designed for speed and flexibility. Unlike many other systems, Snapfulfil operates on a monthly subscription, meaning there is no initial investment cost for the customer.
Daniel added: "We were a little sceptical at first as to whether Snapfulfil could deliver all it promised but the full system was up and running in less than 12 weeks and has transformed our fulfilment. We have reduced the number of order errors we make by 90 percent and now have much clearer visibility and control of our stock management."
The first real test for Snapfulfil came when the software needed to be adjusted to cope with custom orders of arrows, which are individually configured by customers.
Snapfulfil Project Manager Mark Dean said: "There is no such thing as a standard arrow. Each one is made of a number of separate components, such as the shaft, arrowhead and feathers, which means there are millions of possible combinations that customers can choose.
"Fortunately, Snapfulfil is designed to tackle exactly this type of bespoke challenge and it was a relatively simple process to reconfigure the system so that we could fulfil customer requirements without delaying the order."
With its warehousing management now on an even keel, Merlin is looking to continue its growth and is launching a new website at: www.merlinarchery.co.uk in early 2019.
Daniel Jones added: "Having a WMS that can keep pace with the business has given us the confidence to continue growing sales without the fear of compromising order fulfilment."