Supply Chain (SCM/SCE)
Supply Chain Management (SCM) Software, Supply Chain Optimisation, Supply Chain Execution, hardware transport, supply-chain, distribution software, freight software and load planning in manufacturing and supply chain applications.
Softil's BEEHD Framework Wins Best MCX Product of the Year at International Critical Communications Awards 2023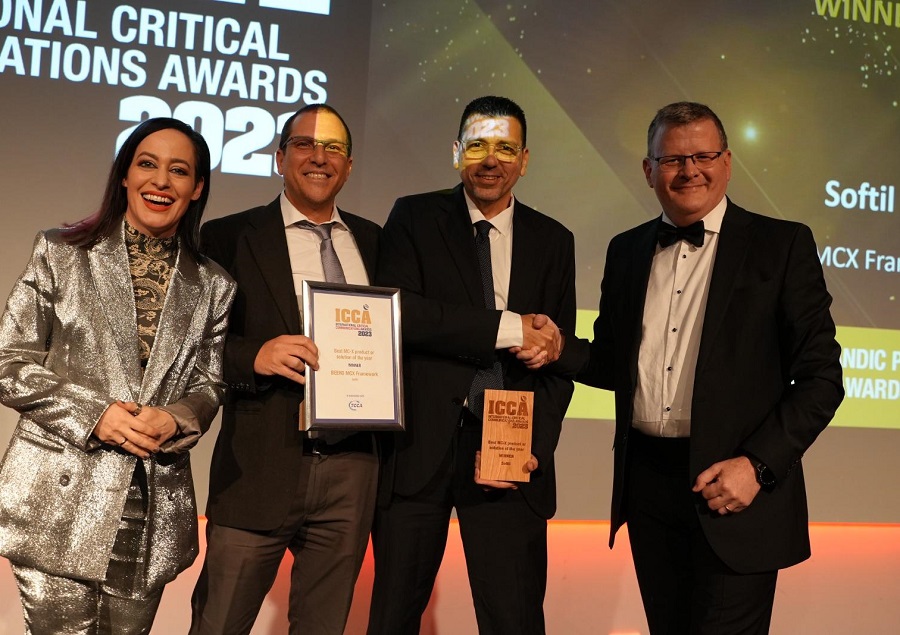 The world's leading enabler of mission-critical communications systems and solutions, Softil, today announces that its MCX-enabling BEEHD technology has been selected by the International Critical Communications Awards (ICCAs) 2023 independent judging panel as the "best MC-X product or solution of the year."
"Softil is deeply honored to receive this prestigious award," says Pierre Hagendorf, CEO of Softil. "The ICCA 2023 award of best MCX product of the year is a ringing endorsement of our BEEHD Framework and testament of how it is helping developers around the world to roll out groundbreaking MCX solutions for Public Safety, Utility and Transportation users, and gain early entry to a market valued at $48.3 billion by 2030."
The award ceremony was once again co-located with Critical Communications World, which took place on May 23rd in Helsinki. An expert panel of independent judges took all aspects of entries into consideration and looked to reward the best and most innovative work, both in terms of the technology itself, and how it is being rolled out and used on the frontline by blue-light agencies.
Discussing the awards, TCCA CEO Kevin Graham said: "The ICCA program is a showcase for our industry, enabling recognition of the great work carried out by organizations and individuals around the world committed to enhancing the quality of critical communications for the benefit of all."
Graham adds: "Softil is a valued TCCA member and we congratulate them on winning this Award and look forward to their continued active contributions in the further development and enhancement of broadband mission-critical communication standards and technologies."
Softil's BEEHD is powering products already deployed in public safety and railway communications in networks such as SafeNet and KoRail in Korea, ESN in UK and Southern Linc in the USA. BEEHD technology is also behind a number of other ICCA 2023 award-winning products and solutions.
Softil's BEEHD is a 3GPP MCX Release 17 standard-compliant cross-platform framework (SDK) designed for developers and manufacturers of handheld and ruggedized devices, MCX/LMR gateways, dispatch consoles, recording solutions and train/metro communication equipment. BEEHD technology is also destined for system integrators, MCX application developers and service providers looking to accelerate the development of IP-based mission-critical voice and video over LTE and 5G (MCPTT, MCVideo, MCData) solutions for first responders, utilities, mining, transportation and more. BEEHD offers market-proven interoperability with all major MCX systems deployed around the world.