Industry Talk
Regular Industry Development Updates, Opinions and Talking Points relating to Manufacturing, the Supply Chain and Logistics.
Supply Chain Digitalisation: What To Expect In 2019 & Beyond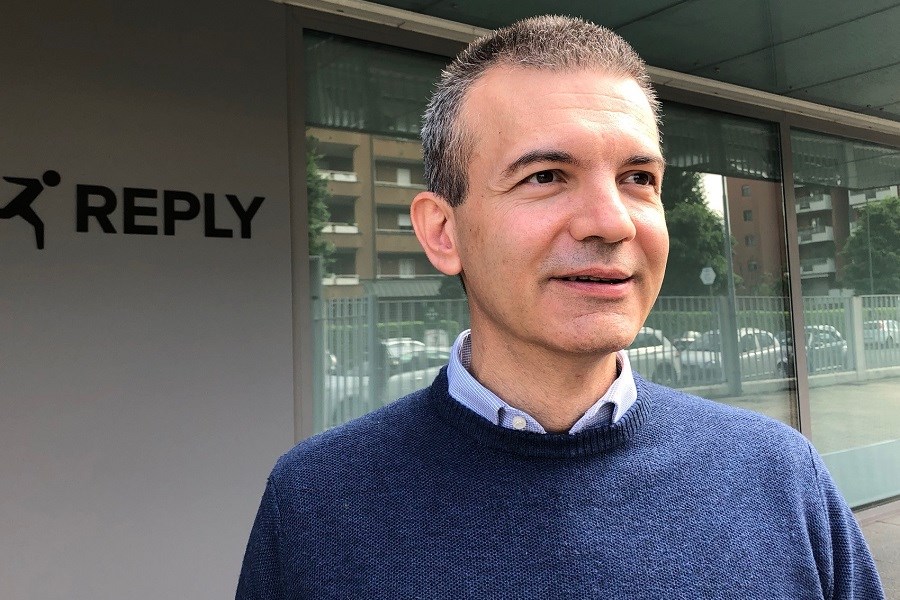 The "age of anywhere-at-anytime commerce" is impacting companies across every sector from apparel, to appliances, food delivery and even B2B commerce: customers expect flexible delivery options, tailored products and services and increased visibility. To keep up with these new paradigms, companies need to evolve their supply chains to respond to their customer's wishes while offering quality service and preserving margins.
How is Supply Chain Execution evolving in 2019 and beyond?
What is Supply Chain Digitalisation? What are the steps you can take to prepare your supply chain today? 
Piercarlo Benetti, Head of R&D at Logistics Reply, answered these questions and more :
1. How is Supply Chain Execution evolving in 2019 and beyond? 
Changing customer demands, new business models and disruptive competitors are putting pressure on companies in almost every sector to evolve and optimise their supply chain operations. Many of the possibilities for impact lie outside of the company's production and warehouse sites, in the extended supply chain. Solutions that span across supply chain functions and players, can help companies increase visibility and improve collaboration.
The big data revolution is another factor impacting Supply Chain Execution. Data algorithms can help companies not only predict change to reduce stock shortages and overstocking, they can "prescribe" the best course of action, feeding those insights back up the supply chain to production and suppliers.
Ongoing innovations in technology and machinery, means that integration capabilities are key. Companies are no longer looking for standard, out of the box Supply Chain software, they want agile, modular solutions that can adapt and evolve along with the business and its changing needs.
2. What is Supply Chain Digitalisation?
Supply Chain Execution used to consist of a series of siloed, stand-alone systems and applications along different business areas from suppliers, to production, to distribution, to point-of-sale. Supply Chain Digitalisation is breaking down those barriers and has led to a shift in focus from discrete solutions to platform-based models to create interconnected and transparent supply chain ecosystems. Digital platforms connect solutions, people, data and machines to enable not only the management of assets but also to create value along the supply chain.
3. What are the key drivers that enable digital supply chains? 
The key drivers of Digital Supply Chains and their enabling technologies are:
Visibility: End-to-end visibility and real-time tracking of stock movements, through smart tracking solutions and interactive dashboards, enable companies to streamline their operations and collaborate more effectively with upstream and downstream partners.
Data: Data-driven supply chains use business and external data to predict and react to market change and track performance. To maximise the value of data, companies can integrate decision algorithms, to empower proactive decision-making and actions.
Agility: Modular solutions grant the agility needed to adapt along with the business and its changing needs. You need a catalogue of ready-to-use business services, that can be called upon and combined, acting as building blocks, to quickly and cost-effectively develop new applications.
Integration: Seamless integration with other software and machines is essential to keep your supply chain nimble. Moreover, when considering new IT investments it is important to consider not only today's needs, but also future needs. An open API framework facilitates the fast and easy integration of upcoming technologies and applications, allowing you to make the most of your IT investments.
4. What steps can companies take today to evolve their Supply Chain? 
Identify the gaps in your supply chain digital maturity
Construct your digital roadmap uniquely shaped for your business needs
Look to other industries for inspiration, how do digital technologies bring benefits and create opportunities
Be willing to test and experiment with innovative technologies and approaches
Collaborate! Identify the right business-minded, agile technology partner to help you on your journey
5. Why was LEA Reply developed and what makes it different? 
We developed the LEA ReplyTM Supply Chain Execution Platform as a response to our customers' needs. LEA, which stands for Logistics Execution Architecture, is designed specifically to allow fast and agile development of new supply chain solutions, end-to-end visibility, cross-functional (and cross-company) collaboration, and the integration of new technologies.
LEA ReplyTM is powered by a microservices-based architecture. These business-ready services can be called upon and combined, to quickly modify existing or create new solutions for specific business needs. The result is a flexible, interconnected platform for all activities along the supply chain.