Uncategorized
Supply Chain USA 2023
About Supply Chain 2023 will be held 17-18 May, 2023 at Chicago's McCormick Place. North America's Most Comprehensive Supply Chain Event Success in business is dependent on a connected and flexible supply chain. With change an ever constant, agile, digitally centric operations within your network of partners, operational capabilities and consistent customer experience […]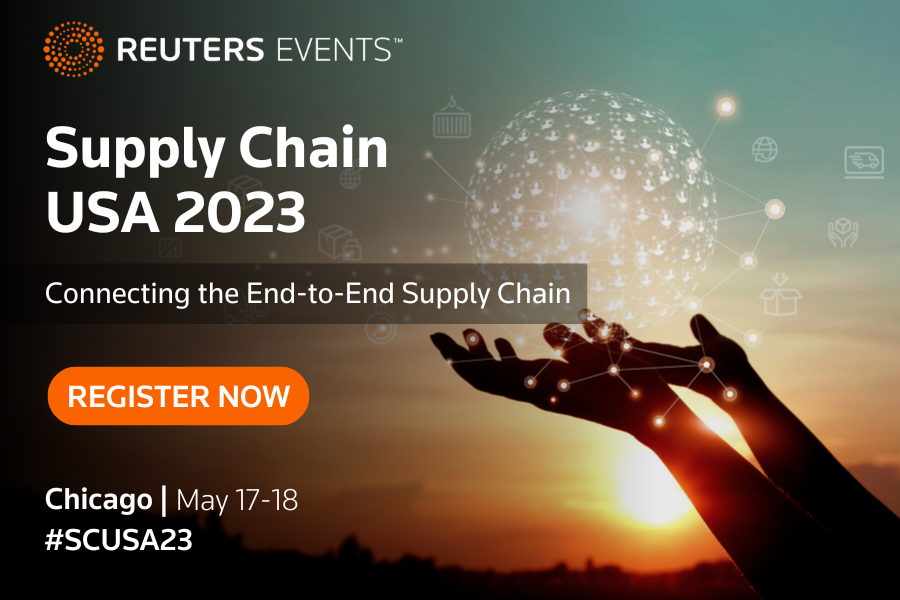 About
Supply Chain 2023 will be held 17-18 May, 2023 at Chicago's McCormick Place.
North America's Most Comprehensive Supply Chain Event
Success in business is dependent on a connected and flexible supply chain. With change an ever constant, agile, digitally centric operations within your network of partners, operational capabilities and consistent customer experience will dictate your success.
Slip back into old ways, and it is game over.
Reuters Events: Supply Chain USA 2023 will bring together peers from Fortune 500 Retailers, Manufacturers, and Logistics Providers who specialize in specific functions across Supply Chain operations: Supply & Demand Planning, Sourcing & Manufacturing Operations, & Logistics Execution. With over 900 attendees expected, the conference and exhibition will provide you with the answers and actions you need to create a supply chain for the future.
Backed by a brand you can trust, Supply Chain Vision USA will give you everything you need to propel your strategy forwards to deliver the future of business, powered by supply chains.