Industry Talk
Regular Industry Development Updates, Opinions and Talking Points relating to Manufacturing, the Supply Chain and Logistics.
The different delivery requirements across age groups – what to know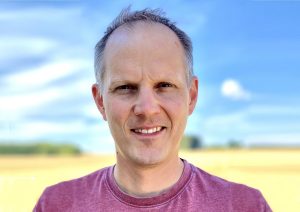 Today retailers are increasingly appreciating that the buying behaviour of their customers varies from consumer to consumer, and is much more complex than it has ever been before.
Even though many ecommerce merchants use data-backed buying personas, that provide insight into the purchasing decisions of their customers, many are only truly starting to get to grips with the next part associated with buying personas – and that is appreciating that consumers have delivery personas too. So, what attributes might play out in different delivery personas and how can merchants take advantage of them?
For example, how might preferences relating to the convenience, cost and speed of delivery affect different consumers? What is the difference of opinion relating to deliveries generationally? Does Gen X expect something different to Gen Z? What about Millennials and Boomers? What are their preferences?
A 2023 study of over 8,000 consumers across 10 geographies, including the UK, central Europe and North America reviewed the state of ecommerce and home delivery performance. It investigated how demographics impact online buying habits and delivery preferences. Reflecting on these findings, Johannes Panzer, Head of Industry Solutions, Ecommerce at Descartes explains what retailers need to consider, so that they can meet the requirements and expectations of their different consumers' delivery personas.
Providing different age groups what they need
When reviewing the online shopping habits and home delivery expectations of consumers, the survey revealed that the reasons people choose to buy online—and why some consumers are planning to receive more ecommerce deliveries than last year—are similar across all demographics, from Gen Z and late Millennials (18–34 years) to early Gen X and Baby Boomers (55+ years) and everything in between:
Shoppers have become used to
The order process has become easier.
They don't have to go out of their way to pick up the items they need.
Millennials Vs Gen Z
Although all demographics are driven by the same online shopping factors, they all have different delivery expectations. Older buyers do not have as much experience ordering goods and services online; in comparison with younger shoppers, for whom online shopping is second nature. For instance, younger shoppers have grown up with 'digital' and smartphones, and are at ease with digital commerce. Indeed, Descartes' study points out that Millennials and Gen Z consumers tend to shop online more, spend more money online, and are more likely to increase ecommerce spend (50% vs. 33% of 55+ consumers).
Therefore, as a result of their online buying habits, Millennials and Gen Z expect more from retailers' ability to execute on deliveries— which, today, is a consideration for merchants that are attempting to meet the expectations of younger target groups. Moreover, when confronted with a delivery challenge, younger consumers are more likely to take action against the retailer. For example 80% of 18-34 year olds are likely to take some form of action against a delivery problem – this could include complaining in detail on TikTok, or telling family and friends to avoid a particular brand. This statistic changes to 69% for 35-54 year-olds and to 53% for people over 55.
Further, when planning delivery propositions to meet the expectations of a younger demographic, ecommerce vendors must recognise that these shoppers are most concerned about speed of delivery, instead of low-cost deliveries. In fact, 39% of respondents in the 18–34 age group prioritise speed, compared to just 19% of early Gen X and Baby Boomers.
What is more, Millennials and Gen Z shoppers are most interested in sustainable delivery options. Though, while it is a choice – similar to buying organic – it is not a delivery requirement.
What Baby Boomers are interested in
Since Baby Boomers and early Gen X consumers are not prioritising the speed of their deliveries, what do they value in a delivery experience? Price is the main factor driving delivery options for this group. These shoppers are characterised by being 'the' cost-conscious delivery persona and are willing to forgo speed in order to save on delivery costs.
For instance, half of the early Gen X and Boomers surveyed prioritised lowest cost — and they both agreed that speed is not important. For 18–34 year-olds, only 30% of respondents prioritised cost. What also stands out is that 47% of the 55+ age group cited less disposable income—a stark increase from 19% in 2022—as a reason for putting off future online purchases.
Although the 55+ age group purchases less online and is less ecommerce-savvy than Millennial and Gen Z consumers, they are becoming more comfortable with online shopping. In 2023, only 36% of older consumers said they prefer to see a product in person before buying, compared to 55% the previous year.
Where to improve
Customising delivery choices according to the range of delivery personas—and appreciating how consumer delivery preferences and expectations vary across the demographic spectrum—is an important building block to developing long-lasting customer relationships. Unfortunately, many retailers are falling short in their efforts.
Although the 2023 study reported a 6% improvement in delivery performance over 2022 figures, 67% of consumers surveyed experienced a delivery failure in the three-month evaluation period. Of those consumers affected by delivery issues, 68% took some form of action that translated into negative consequences for the online retailer or delivery company—whether refusing to order from the retailer again, losing trust in the delivery company and/or retailer, posting their dissatisfaction on social media, or telling family and friends to avoid the merchant and/or delivery company.
Additionally, it is also important to point out that, 80% of Gen Z and Millennials were inclined to take some form of action against the retailer, compared with only 53% of the 55+ age group.
Conclusion
Improvements in ecommerce are encouraging a wider array of demographics to buy a wider variety of products and services online. This is resulting in more home deliveries, which is also resulting in more opportunities for merchants to form better relationships with customers during the delivery experience.
However, in light of consumers' recent average experience of last mile performance, ecommerce merchants must take action to meet the home delivery requirements of their customers more effectively. This means considering and evaluating the values, priorities, and preferences of their various demographics, with a view towards defining and serving multiple delivery personas. This needs to comprise all age groups: including Gen Z and Millennials, who are motivated by delivery speed and convenience – and the cost-conscious 55+ age group that prefers to save money instead of paying more for next-day delivery.
Ecommerce brands that appreciate the significance of these kinds of demographics, or personas, when it comes to delivery, will create opportunities to provide a customised home delivery experience that will enable them to differentiate themselves from the competition. Understanding customer delivery personas—cost-conscious, speed-driven, convenience-motivated, sustainability-focused, etc.—and how consumer expectations are changing across age groups will allow retailers to enhance their customer experience, improve brand enthusiasm and loyalty, and ultimately drive their bottom line.