Industry Talk
Regular Industry Development Updates, Opinions and Talking Points relating to Manufacturing, the Supply Chain and Logistics.
The Sustainability Gap in Mobile Computing: How to break the four-year refresh cycle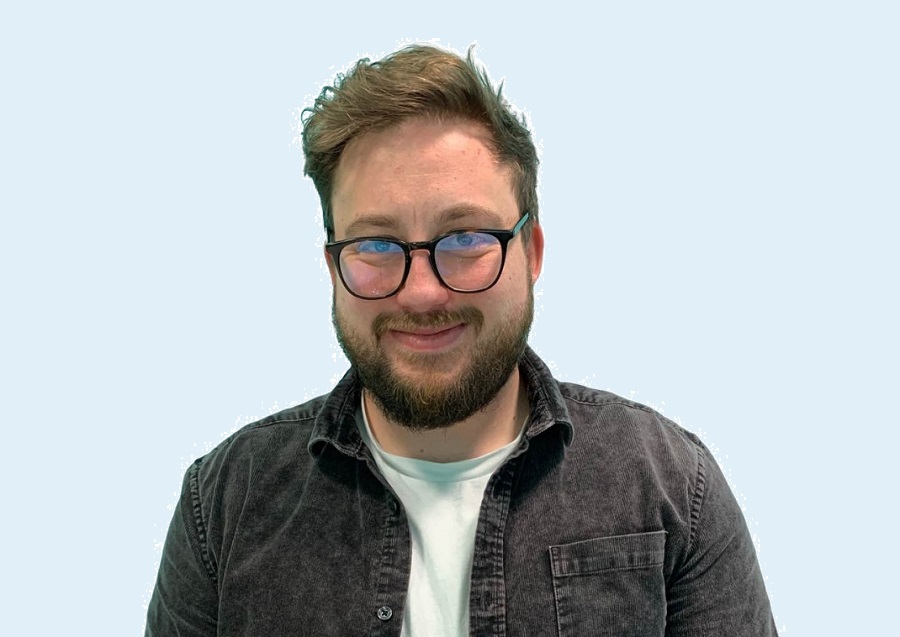 As we move into 2023, the rapid pace of digital transformation looks set to continue, as technological advancements such as the metaverse and high-level AI software offer ever newer opportunities for organisations to expand and enhance their day-to-day operations.
At the same time, macro level trends look set to influence business decisions this year and onwards, with a recession and climate crisis hanging on the horizon. Considering both of these, sustainability is a priority watchword at the top of the agenda for most organisations, both in terms of valuable resources and business spending.
Given this growing boardroom focus, it is surprising and concerning to see that there appears to be a Sustainability Gap for organisations in their mobile computing device purchasing decisions. Panasonic's recent survey analysed the mobile computing purchasing patterns of 750 mobile technology buyers in organisations over 50 employees across the UK, France and Germany about their, covering a range of industries from utilities and emergency services to manufacturing and logistics. Of these 750 respondents, a majority of businesses were still stuck in the mindset of the four-year technology refresh cycle for their mobile workforce, with a European average of 4.2 years per device.
This comes despite the same organisations showing an increasing awareness of sustainability issues and a general desire to use devices for longer.
The reality is that, with increasingly modular mobile computing devices on the market and the extended support available from both device providers and operating software providers, there is an opportunity for businesses to simplify device management and improve total cost of ownership by extending the life of existing technology used by the mobile workforce.
So just how do organisations reset their approach to buying technology for the mobile workforce and close the sustainability gap? There are a number of easy ways to start.
Pilot projects
First, by better engaging the workforce with pilot projects before making purchasing decisions, businesses can ensure that device fleets are much more closely matched to the users' needs and will generate a genuine investment. Simple considerations such as ease of use during mobile or hands-on tasks and suitability for the environment are essential to devices being worthwhile long-term. For example, a retail worker measuring stock levels in cold storage environments needs a device that can operate at low temperatures and has a glove-enabled touchscreen.
Panasonic's research revealed that half of organisations still do not pilot new devices with users before purchasing, a decision that makes refresh cycles likely to be far shorter.
Prioritising modularity
Secondly, selecting modular designed devices allows the technology to be customised by users in the field to different requirements or repurposed later for another purpose within the business.
On average, respondents support 2-3 different types of mobile computing devices within their organisations, ranging from laptops and tablets to mobile workstations and wearables. Investing in modular devices allows organisations to streamline their fleets with a range of a components from programmable buttons to docking and holster accessories.
Making robust choices
Mobile workforces face a whole host of environmental factors that could reduce the lifespan of a computing device.
Whether it be water damage for field workers in bad weather or utilities professionals in the water pipes, mobile computing devices need to be resilient to a whole host of forces. Investing in ruggedised devices is not just the best financial decision long-term, but it is the truly sustainable choice.
Going forward
Combining these steps with the progress being made in the mobile computing industry to extend lifecycles, there are reasons to be optimistic. Many of the latest mobile computing devices on the market now offer incredible CPU and memory performance and both manufacturers and resellers offer long-term support and upgrade options.
The elements are now in place for organisations to extend the usability of mobile computing equipment, by years in many cases, and it is essential that this is accompanied with a mindset shift from organisations as part of wider sustainability efforts. Hopefully 2023 is the year that we start to see organisations close the sustainability gap even further!