Industry Talk
Regular Industry Development Updates, Opinions and Talking Points relating to Manufacturing, the Supply Chain and Logistics.
TMS: an enterprise priority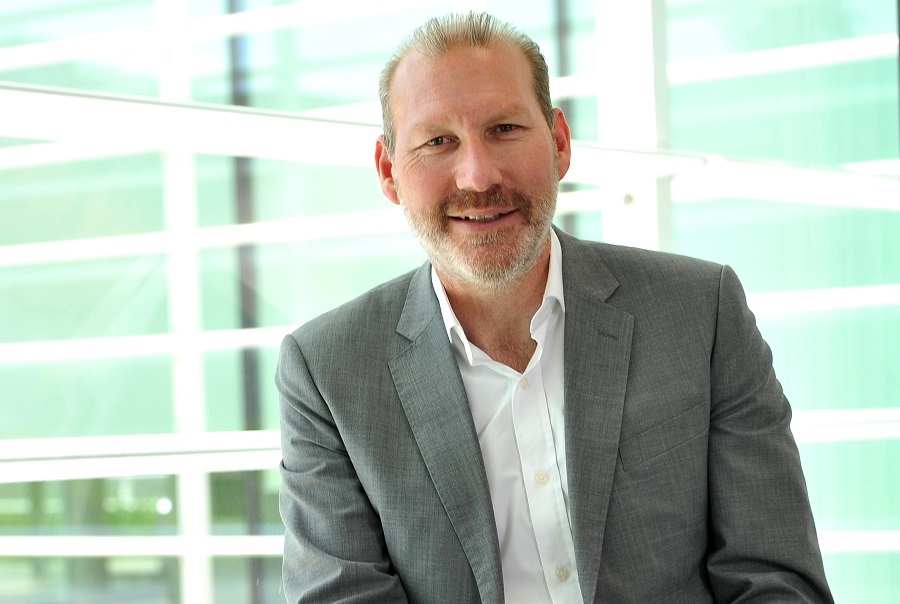 There is a lot of talk in the market about driver shortages, decreased timelines and increased regulation. As if this isn't enough these challenges are further impacted by a period of economic expansion and increased demand. And to top it off we have customers pushing us all for 'here' and 'now'.
The pressure is on, never before has an optimum TMS strategy been so important.
Customer Expectations
Yesterday … a vague 2-week delivery date was all the rage and more often than not when it did turn up you were out, that was the way it worked and we all accepted it.
Today … we want 24-hours, we demand a 1-hour time slot and we expect it to show up without fail whilst being informed every step of the way, we are way more demanding than yester year.
Tomorrow … just imagine what our demands will be.
That's the customer perspective, the question is: Has your transportation strategy kept up with consumer expectations? Does your supply chain facilitate these delivery expectations? Are you able to get your inventory distributed efficiently between supplier and warehouse, warehouse and store, all nodes and the consumer?
Complexity in the Supply Chain
These days, a supply chain is comprised of multiple trading partners: Freight forwarders bringing goods in from Asia, logistics service providers moving goods from the port to the warehouse and an eclectic mix of providers moving goods between wholesale and retail warehouses or to and from the stores.
Add to that drop-ship, cross dock and dynamic re-routing and you have a complex set of needs and expectations that needs to be catered for.
To orchestrate this complexity, an agile, functionally rich, cloud-based TMS is paramount. Technology that uses real-time information to juggle the various options, engineer best routes, optimize time and expense and ensure you make informed decisions every step of the way. Plus, the importance of keeping the whole organization informed from the cab of a lorry to the manager of the warehouse to the supervisor at an enterprise level. All served from the same data, from the same source.
Transportation connects the enterprise providing a conduit from partners through distribution to the consumer and back into distribution in the case of returns. It needs to be swift, seamless and optimized, navigating fuel costs, hours of service, traceability requirements, capacity crunches and driver shortages. It needs to be proactive to avert challenges, react to changes along the way and no matter what, it needs to 'get to the church on time'.
Make way for the digital era
The icing on the cake is the power that digital brings. The advent of AI, IoT and Cloud renders this complexity a simply matter of maths and science. Using sophisticated algorithms, a modern-day TMS motors through the multitude of decisions right down to imperatives like time-in-transit, temperature-control and regulatory considerations. A decision that a human would need to ponder and work through on paper is taken in the blink of an eye.
Having this invaluable tool located in the Cloud brings your business a plethora of opportunities spanning from improved communication and collaboration capability to scalable operations in the blink of an eye, and beyond, to lower cost of ownership and speed to innovation. With everyone accessing the same instance, sharing important information, avoiding exceptions and leveraging those partnerships your business is set to deliver on time and within budget.
Overcoming the capacity pinch
Shippers need the ability to find dependable capacity through a multitude of sources to combat the squeeze on resources. Collaborating with a broad set of partners is crucial to bridging those gaps.
Having access to services such as digital freight matching gives you the opportunity to find capacity that matches your needs, surfacing contract-dependable and cost-effective alternatives, helping to reduce turndown rates, track freight and expedite payment services. By accessing today's shared economy, that extended potential is held within a single application and offers the kind of collaboration that can solve those capacity issues.
Regulatory pressures
Regulation is rife in today's market: increased consideration for driver welfare improved track 'n trace on inventory and better control of ambient elements.
All should be an integral part of your transport strategy and can be leveraged through integrated services within your TMS. Additional functionality that offers geofencing capability to automate and simplify shipment tracking, temperature tracking to ensure compliance, carrier onboarding for speed & efficiency and real-time weather to make better routing decisions.
The important thing is to have all of this capability in one place, with one interface, with one version of the truth and with one single view.
Integrated not isolated
Ringfencing transportation in isolation is dangerous. It's very power is held captive in how it is integrated into the supply chain, connecting disparate elements and driving the flow of inventory to its end goal. Finding a solution that offers ease of integration with suppliers, with partners, within your own enterprise and with customers should not be under-estimated.
In addition, the balancing of container-sized shipments and individual parcel management and the fluidity between the two creates the need for a combined shipper / carrier approach. eCommerce fulfilment has shifted us from managing boxes and pallets to picking single units within the warehouse. The transport element needs to flow seamlessly from whole / half loads in lorries to parcels in smaller carriers without faltering.
Summary
In a recent Gartner TMS report it was stated that: "Controlling transportation costs, creating internal efficiencies, increasing visibility and securing transport capacity are currently the top motivators for investing in a TMS."
It sounds so simple when you say it quickly and to be fair, if you find the right TMS solution, then you'll be better positioned to manage just that and work smarter, better and faster.