Supply Chain (SCM/SCE)
Supply Chain Management (SCM) Software, Supply Chain Optimisation, Supply Chain Execution, hardware transport, supply-chain, distribution software, freight software and load planning in manufacturing and supply chain applications.
Umbraco launches inaugural Impact Report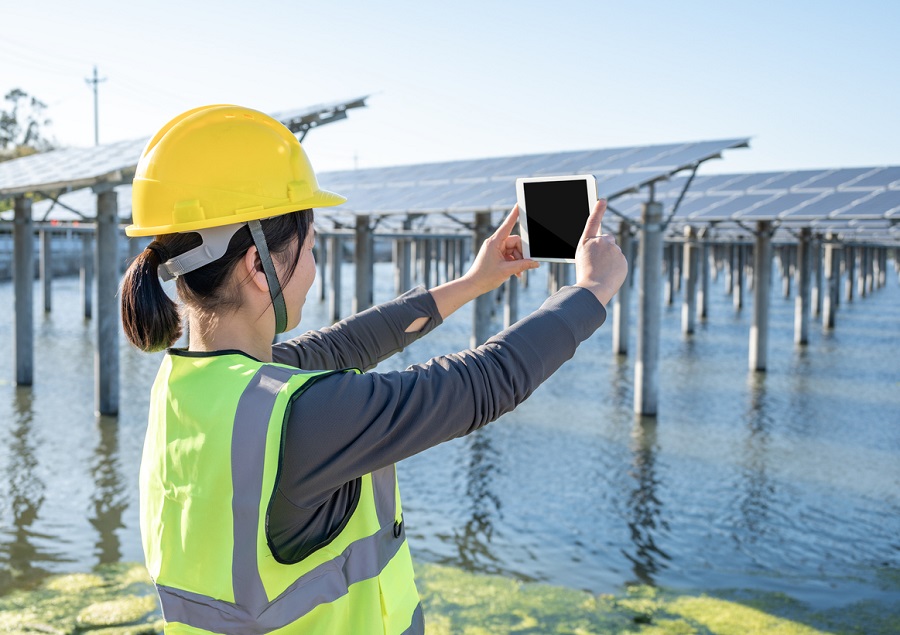 Odense, Denmark, 6th June 2023, open-source content management system (CMS) company, Umbraco, has published its inaugural annual report assessing the company's impact on people, society and the planet.
Eighteen years after its launch, Umbraco has become the largest open-source .Net CMS in the world, supported by more than 250,000 software contributors, implemented by 1,500 digital agency partners and used to develop more than a million websites. It is among the top three CMS platforms used by UK local authorities. As such, the company is committed to leading positive change in the CMS industry:
"We're taking a comprehensive look at our operations to ensure that they align with the UN Global Compact, which calls on companies to adopt universal principles that treat people and the planet well and make a positive impact on society as a whole," explains Umbraco, CEO, Kim Sneum-Madsen. "We are blessed with a highly-engaged global community of developers and digital agency partners, backed by a commercial operation that ensures that software is safely maintained. We know that our people, whether they be employees, developers, partners, or end-users, are core to our success and we want them to feel included, supported and rewarded. At the same time, we need to ensure that Umbraco software is used in a sustainable way, that actively reduces CO2, or compensates for emissions."
The Umbraco Impact Report 2022 details how the company is tackling some of the common challenges facing the IT industry, including sustainability, diversity and inclusion, and the shortage of developers.
Diversity and Inclusion:
Open-source software promotes the inclusion of under-represented groups in the IT industry because it enables anyone to contribute to the core CMS, regardless of gender, ethnicity, learning differences or socio-economic status.
Umbraco has established a Female Mentoring Programme, in partnership with the University College of Odense, with clear career paths and leadership training.
2022 saw the formation of the Umbraco Accessibility Team of volunteers, who raise awareness of ways to make Umbraco websites more inclusive for end-users who are blind, deaf, have learning differences, or limited mobility. The team are working to ensure that the Umbraco back-office meets WAI Level AA accessibility criteria.
Chief Operating Officer Javier Miranda comments, "Up to two billion people have difficulty using websites that are not designed with accessibility in mind. Designing accessible sites is good for society and businesses. Nucleus Research figures indicate that ecommerce organisations that make sites easier for blind people to use are winning $6.9 billion of business a year from competitors that haven't invested in making their sites accessible and inclusive."
Developer Shortage:
Talented developers are in short supply and can afford to be selective about the technologies that they work with. A survey undertaken by Danebury Research among digital agencies and enterprises in the technology, retail, and public sector, revealed that almost a quarter (24.7%) believed that having a legacy CMS made their organisation less attractive to talented developers. Umbraco is addressing this challenge by ensuring that its core CMS continues to be user-friendly, flexible and sustainable, so that it remains an attractive choice for developers.
To understand the needs of developers and end-users, Umbraco regularly meets with its open-source community and publicly recognises the top contributors with Most Valuable People (MVP) awards and inclusion in its Hall of Fame: 67 MVPs were recognised in 2022 and there were 1458 attendees at Umbraco's annual developer event, Codegarden.
To empower the next generation of developers, Umbraco runs Coding Class for school children, and free Umbraco training and certification for computer science students at UNCC in Charlotte USA, UCL in London UK, and SDU in Odense Denmark. Students at the universities of Leeds and Cardiff have also been provided with Umbraco training by UK digital agency twentysix Digital. The company is also a Hack Your Future gold partner, providing free Umbraco training to refugees.
Umbraco Director of Developer Relations, Emma Burstow, comments, "With 77 regular meetups, we have the friendliest open-source community in the world. Meeting with developers keeps us on our toes and focused on the issues that matter most to our end-users."
Data Privacy:
Umbraco Cloud's managed hosting infrastructure provides 24/7 service monitoring, automatic patching and single-click feature upgrades, protected by Microsoft Azure's enterprise-grade security controls, data-privacy and compliance tools.
In 2022 Umbraco added US and UK regional hosting options, allowing customers to select whether their Umbraco Cloud projects, data and environments are stored within Western Europe, UK, or US. Regional hosting provides organisations with reassurance that their data is stored within their national jurisdiction and in compliance with local data privacy laws.
Umbraco CTO, Filip Bech-Larsen, comments, "We provide the flexibility for customers to develop and host websites and digital experiences in the environment that best serves their organisation. Working on Umbraco Cloud provides the full capability of our core CMS and minimises the management overhead, while delivering enterprise-level security and data privacy."
Sustainability:
Umbraco began calculating its carbon footprint in 2022 and now has a tool and methodology allowing the company to identify the greatest emission sources. Hosting Umbraco Cloud and HeartCore projects represents more than 50% of Umbraco's estimated 1,100 tonnes of Carbon Dioxide Equivalent. Owing to Microsoft's efforts to achieve carbon neutrality, websites that have been migrated to the new .NET versions of Umbraco have seen least a 50% reduction in CO2 emissions.
The company's second largest source of CO2 emissions is business travel, specifically flights. Umbraco is working to reduce this through more sustainable business practices, including meeting online wherever possible.
As part of its journey to becoming carbon neutral, Umbraco has sponsored 30 verified carbon avoidance projects through Ecologi and funded the planting of 19,122 trees. The company headquarters switched to renewable energy and installed water dispensers to discourage the use of single-use plastic bottles, and waste is sorted to encourage recycling. Umbraco also examines the carbon footprint of existing and new suppliers.
The company has just launched its Sustainability Team, who will promote awareness of best practices and open-source tools for designing low-carbon and carbon-aware websites. Umbraco CMS product lead, Lasse Fredslund, observes, "Building eco-friendly websites usually means that they're performing more efficiently, and loading faster, which is also better for user experience, sales conversions and business."
Commenting on the company's first Impact report, Umbraco CEO, Kim Sneum-Madsen, says, "We have always measured Umbraco's success using broader metrics than financial performance, now we have made it a formal, annual commitment. We want to know whether we're delivering on our mission of making it easy for anyone to create online experiences, helping our partners to serve their clients and enabling companies to create flexible, sustainable digital experience platforms. At the same time, we want to know that we're creating a friendly, inclusive environment for our colleagues to contribute and develop to their full potential. Looking broader still, we know that we must ensure that our activities are carried out in a sustainable way that minimises our impact on the planet."