Finance
Intelligent software, digital transformation & smart technology solutions for banking, financial and the insurance sector
Webinar: Unplanned Free Cash Generation – Optimizing Non-Strategic Spend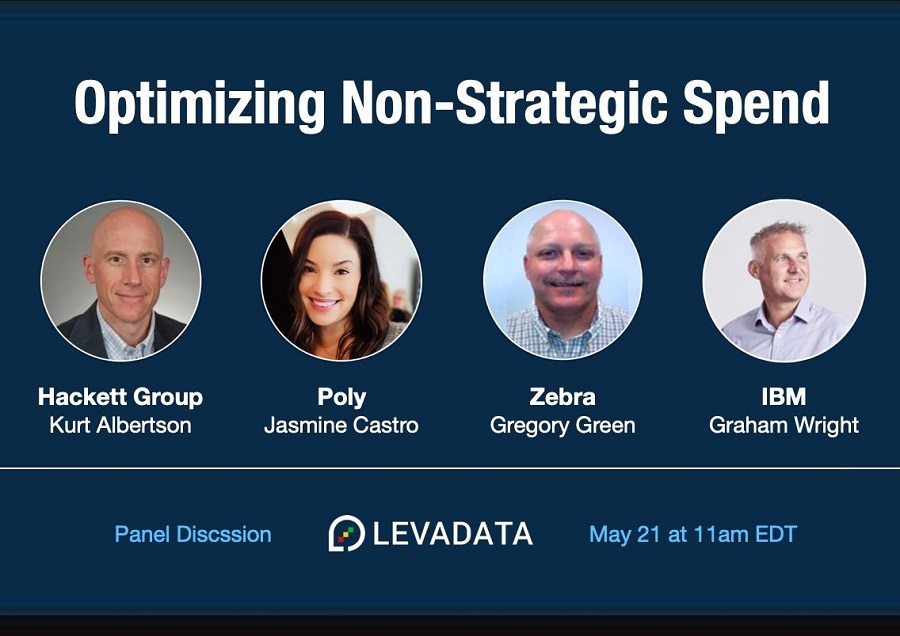 In the face of extreme pressure to protect margins, supply management teams are taking a fresh look at the opportunities for savings within their non-strategic spend. Although the "long-tail" spend on parts and suppliers is usually too small bore and time-consuming to generate commodity management, advances in AI and process automation are producing significant savings within this largely ignored segment.
This panel discussion with analysts and practitioners explores this new approach to generating non-forecasted cash – which could offer a lifeline to manufacturers in 2020.
Register online for the May 21 at 11am EDT panel discussion with panelists from IBM, The Hackett Group, Poly, Zebra, and LevaData.
Margins Under Pressure
Companies that are dealing with coronavirus-related supply challenges today will likely face a demand problem as a global economic downturn takes hold. Supply Management teams are facing enormous pressure to protect product margins, pushing them to explore new opportunities for generating cash. The panel will review these opportunities, as well as the vital role sourcing teams can play as margin protectors.
Discarding the 80/20 Rule
Global manufacturers know they could generate savings by improving their non-strategic spend, but question whether the effort is worthwhile. Supply management organizations understandably focus on the 20% of parts and suppliers that are responsible for 80% of their direct materials spend. For overworked sourcing teams, this approach isn't just logical – it's the most they can do with limited resources. Advances in process automation and AI however, are helping innovative companies scalably generate millions from this neglected spend.
Unlocking EMS / JDM Savings
In addition to the long-tail, direct material spend among EMS and JDM partners are a major contributor to a company's non-strategic spend. Global manufacturers often have little visibility to this spend activity and its hidden profits. The panel discussion will explore technologies that give sourcing teams full transparency to their partner's spend, and the need for a single source of truth.