Industry Talk
Regular Industry Development Updates, Opinions and Talking Points relating to Manufacturing, the Supply Chain and Logistics.
Will IBM's $34 billion Red Hat purchase place it neck and neck with AWS in the cloud race?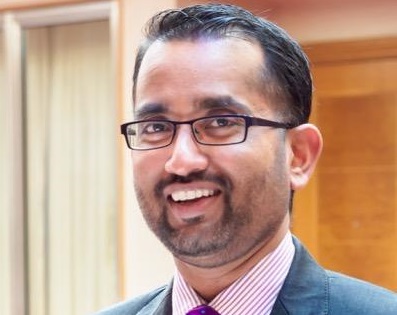 Yesterday, IBM made the biggest software acquisition in history through buying open source platform company Red Hat for $34 billion. Some industry commentators see IBM's move as forced by the continued dominance from AWS, Microsoft Azure, Alibaba and Google Cloud.
Does the Red Hat purchase suggest that IBM sees the significant impact of open source as the basis for digital transformation? IBM data estimates some 80 percent of business workloads "have yet to move to the cloud, held back by the proprietary nature of today's cloud market." Indeed, buying Red Hat will help IBM better tap into an opportunity to address that.
Suman Nambiar, Head of the AI practice at Mindtree (pictured), a digital transformation consultancy which helps businesses like Lufthansa, Procter & Gamble and Avis Budget Group customers live and breathe digital, said:
"IBM's acquisition of Red Hat is the largest acquisition of a software company in history and shows how even the biggest beasts in tech are having to adapt to the Cloud computing world and react to where customers clearly want to go.
 The price IBM is paying, almost a 60% premium to Red Hat's most recent stock price and 51x estimated adjusted earnings for next year, reflect the urgency they feel to catch up to AWS, Microsoft Azure and others who have reshaped the Computing landscape with Cloud platforms and solutions. It will also be interesting to see how IBM benefits from the huge presence Red Hat has in the Open Source ecosystem, though of course they started to bet on Open Source back in 1999, well before many of their peers did.
 As the competition hots up, it creates a win-win scenario for end-user organisations, such as the major banks, high-street retailers and digital manufacturers who want to satisfy customer needs by becoming more 'Digital'. From our experience helping businesses transform themselves digitally, there is a big opportunity out there for cloud services providers to provide customers with a new way to manage their IT infrastructure – it will be seized by those who are fast and agile enough!"