Industry Talk
Regular Industry Development Updates, Opinions and Talking Points relating to Manufacturing, the Supply Chain and Logistics.
AMRs: the safe choice for the warehouse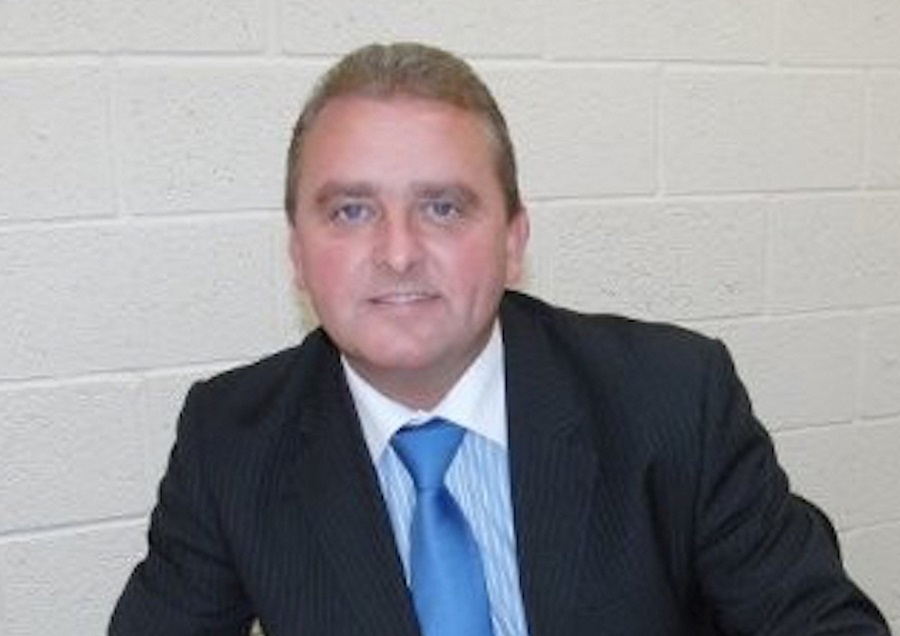 The good news is that the UK is one of the safest countries in Europe in which to work, with consistently one of the lowest rates of fatal injuries across all industries compared to other large European economies. It's a similar story for work related injuries and health problems.
Even better news would be to continue minimising the accidents that still do occur in the warehouse. According to HSE's 'Transportation and Storage Statistics in Great Britain', slips, trips or falls on the same level (45%) were the most common of the main kinds of accidents in transportation and storage for the latest three years (2018/19-2020/21), and 6% were from being struck by a moving vehicle. There were 10 fatal injuries in 2020/21 – a period that of course includes the Covid pandemic – which compares with the annual average number of 13 fatalities for 2016/17-2020/21. The fatal injury rate (0.85 per 100,000 workers) is around twice the all industry rate (0.42 per 100,000 workers). Looking at non-fatal injuries around 2.1% of workers in Transportation and Storage sustained a workplace injury. This is significantly higher statistically than that for workers across all industries (1.8%).
Technology has always provided innovative safety solutions, but in the form of Autonomous Mobile Robots (AMRs), it can have a massive impact by changing fundamentally how work is carried out in the warehouse – particularly by removing the need for people walking in areas where fast moving heavy vehicles, such as forklift trucks, are travelling.
The pressure to fulfil orders with shorter lead times is increasing, upping the activity within warehouses and distribution centres, particularly in sectors such as grocery, which deal in large amount of fast moving items. A distribution centre typically operates with a mixed fleet of counterbalance, narrow aisle and order picking trucks rushing around it. Racking aisles are one area where these vehicles might encounter pedestrian pickers. However the busiest accident risk zones are the areas where staff manually carry or push a cart or pedestrian truck between Goods In, pick zones, packaging desks and marshalling areas. Even with careful planning of pedestrian routes, close proximity between these large machines and people – and therefore risk of accidents – is hard to avoid. All it takes is a moment of hesitation or distraction.
Using AMRs to automate the transportation of goods, roll cages, pallets and other storage units between these areas in a warehouse is a highly effective method for separating people from vehicle traffic to avoid the risk of collisions.
Where cohabitation of mobile robots and humans does occur, such as to support order picking in an aisle, an AMR equipped with autonomous navigation will provide far superior levels of safety. The faster the robot moves in one direction, the further the area of detection stretches, and the slightest obstacle entering the robot's vicinity will trigger an emergency stop.
Equipped with security cameras and LIDAR (Light Detection and Ranging) units, AMRs can travel on complex routes that are much narrower than alternatives such as AGVs can travel within, and they have a perfect perception of the environment around them. An iFollow robot, for example, analyses its situation in real time to avoid obstacles or even overtake slower vehicles. Two 3D cameras (front and back) give a three-dimensional perception with a wide viewing angle and volumetric detection of objects even at long distances. Taking in the environment around them, the safety LIDARs complement each other perfectly and play an essential role in the 360° object detection of the vehicle. When the robot works in cooperation with humans, navigation modes can take into account the proximity of the user, for example during order preparation. A further safety design element comes in the form of an AMR that is 100% symmetrical and can navigate in both directions, which will avoid time-consuming and turning manoeuvres.
Of course, using AMRs to transport goods across busy warehouse traffic routes not only keeps workers safely distant from busy warehouse traffic, it also provides an aid to reduce strain related injuries. Some 1.6% of workers in warehousing suffer from work-related musculoskeletal disorders (new or long-standing cases), which is statistically higher than that for workers across all industries (1.2%). Pushing roll cages or manually carrying items around a warehouse will increase the risk of these injuries. With an AMR carrying the load, however, staff are free to concentrate on less physically strenuous tasks such as picking orders.
As the miles transported and loads carried racks up on an individual mobile robot, its build will ensure it maintains its performance and reliability and therefore its safe operation. This is where robust build and quality engineering will set a range of robots apart, as is the case with iFollow AMRs.
Automated technology keeps robots under control so they do not become the cause of any collisions or stop where they are not supposed to thus causing a hazard. AMRs will follow instructions from a Warehouse Management System (WMS) via robot fleet management software, which should be capable of being implemented on any type of computer. A web application will allow managers to check in on the AMR via a smartphone. With a few clicks, locations can be modified, missions can be assigned to the robots and tasks scheduled.
This is the kind of technology iFollow builds into its range of AMRs which are geared to improve productivity in grocery, industrial, pharmaceutical, chemical, cosmetic, logistics and mass distribution sectors, which all operate busy, fast moving warehouses. The company made the strategic choice to design and manufacture its own autonomous mobile robots – which are all guaranteed – and fully develops its own navigation and fleet management algorithms. Being designed for intense and repeated use over time, iFollow's AMRs not only deliver great value and productivity, they also ensure safe operation.
For further information, visit www.ifollow.fr.