Retail
Retail supply chain software for enhanced supply chain efficiency, encompassing warehouse & transportation solutions, inventory control, and strategic/planning modules.
Artificial Intelligence in retail – how will you apply it for the best outcome?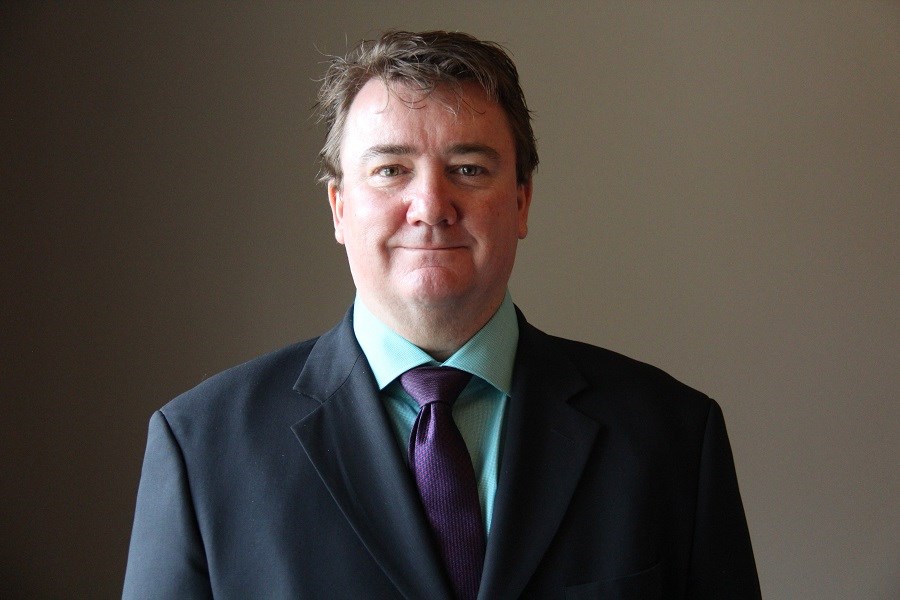 When reviewing 2018's retail landscape, there have certainly been ongoing challenges and opportunities that have pushed the evolution of retail to match the demands of a changing consumer. Mobile technology, speed of service/delivery, and low prices are just the tip of the iceberg.
In recent discussions with a variety of retailers and retail analysts in Australia and New Zealand, artificial intelligence (AI) and machine learning (ML) are high on everyone's list of toys for the New Year to generate efficiencies across the retail enterprise. The question retailers are asking is whether to build an AI/ML engine themselves or, more probable, turn to a specialised software company already operating in the AI/ML space.
Consumers want their product and they want it now — in their size, flavour, length, shape, brand, weight. If you don't have it, they'll shop elsewhere.
Another competitive pressure is the rapid expansion of marketplaces. With Amazon investing in R&D at the rate of US $22.6 billion in 2017 (source: Bloomberg), and Alibaba investing US $15 billion over the next 3 years (source: CNBC) — both with an increasing focus on AI — it's not commercially viable for most retailers to invest at that rate to compete against a seemingly endless variety of items/inventory, new store formats, and same/next day delivery. The ANZ market is yet to be significantly impacted by these e-commerce juggernauts, but given that Australia's annual per capita household expenditure of US $27,595 is amongst the highest in the world, compared to China's US $3,618 per capita spend, ANZ is a lucrative market to tap (source: CEIC).
Personalisation and customer centricity are often cited as the way to compete, but when trying to manage labour costs, inventory, supplier compliance, and competitive pressures, all from legacy software systems that IT departments are stretched to maintain, the necessary information and systems to serve the consumer consistently across all channels may not be available.
AI and ML could be the answer to better serve the consumer, but are we asking the relevant questions as to how AI/ML can be applied to achieve a successful outcome? We've all heard of Alexa, Siri, and Google Home – those voice-interactive devices that we carry in our pockets or place around our homes like little genies in bottles, just listening and waiting for a command. But there's a lot more to it than voice recognition.
Where AI/ML drives value in retail is in the number of calculations it can perform, over vast amounts of data, drawing correlations between data points and providing recommendations/ actions on the pattern detections. The number crunching can be extreme and, as such, is generally only commercially viable when deployed in an elastically scalable cloud environment. Added to this, as more data is accumulated over time and the AI/ML engine can then measure the results of prior predictions (i.e., learn), it becomes even more accurate (i.e., self-aware).
What was less clear in the discussions with ANZ retailers on the AI/ML front was identifying a specific use case that delivers an outcome and the biggest bang for buck. What was consistent in those meetings is the high priority on a positive outcome for the consumer, whether that was:
Being able to direct an in-store customer to the item they're looking for, but first confirming that the item is available before sending them on their hunt; and if the product is not in stock, being able to identify an appropriate substitute, or a nearby location that could fulfil the request.
Increasing supply chain efficiency based on:
o Vastly improved accuracy of future demand for each item at each location, factoring in promotions/halo/cannibalisation, causal events, demographic data, weather forecasts — the days of "clustering" should rightfully be dead.
o Choosing the right supplier/manufacturer that will deliver the product on time, in the right quantities, at the optimal cost, to the warehouse, store, or direct to consumer.
Reducing store and warehouse staff labour costs by optimising staff schedules to calculated demand (sales and inventory flow) — subsequently passing on lower operating costs to the consumer.
Delivering relevant analytical insight to business users, alerting them to deviations beyond tolerances and taking actions on their behalf.
Providing chatbots, both to the consumer and staff, that allow an ease of access to information and actions such as "I want to cook roast lamb tonight, order the ingredients for pickup on my way home from work."
Fraud detection identifying problematic supply chain issues, and stores/registers/time of day to reduce shrinkage.
Pricing/promoting an item that will maximise the margin and hit sell-through rates.
These challenges have traditionally been met by staff with deep experience and knowledge, basic forecasting/optimisation or the good old "gut feel," with varying levels of success but all leaving room for improvement.
These challenges are being tackled by software companies today leveraging AI and ML algorithms, some more successfully than others, and some just bandying about the terms without any evidence of delivery. What retailers must do is find a strategic partner that will listen and collaborate on a strategy that can addresses their biggest pain points to deliver bottom-line results.
Infor is approaching the AL/ML challenge on multiple fronts, as we don't believe there's just a single answer. Infor is building AI/ML as part of our inherent CloudSuite platform, with examples being:
Machine learning has been applied with tremendous success to our Infor Demand Management solution for increased accuracy in predicting demand curves and subsequently increasing consumer service levels while decreasing inventory levels, with far superior results compared to traditional forecasting solutions.
Given the Demand Management platform is designed to forecast sales demand, which in turn has the highest impact on the levels of in-store staffing, ML can be applied to optimise labour schedules in conjunction with local labour laws and enterprise bargaining agreements.
AI has been applied to improve data quality and business analytics by "filling in the gaps" on data that is incomplete to increase the relevancy and accuracy of decision support tools.
Integrating AI with asset management and Internet of Things (IoT) to predict maintenance needs to avoid or minimise equipment failure.
Will 2019 be a year that we see AI/ML kick into high gear and start flourishing in retail? I expect most retailers will commence their AI/ML strategy in some capacity this year and, given the speed to market urgency, they will engage software vendors experienced in this sector. Whether that's a focus on improved ERP efficiency, supply chain optimisation, or customer information/experience, every retailer can benefit from this adoption.