Industrial Manufacturing
Manufacturing industries produce goods through a combination of human labour, automated equipment, chemical processing, tooling, & similar systems.
Bahrain's ASRY Transforms Ability to Serve Maritime Sector by Embracing Cloud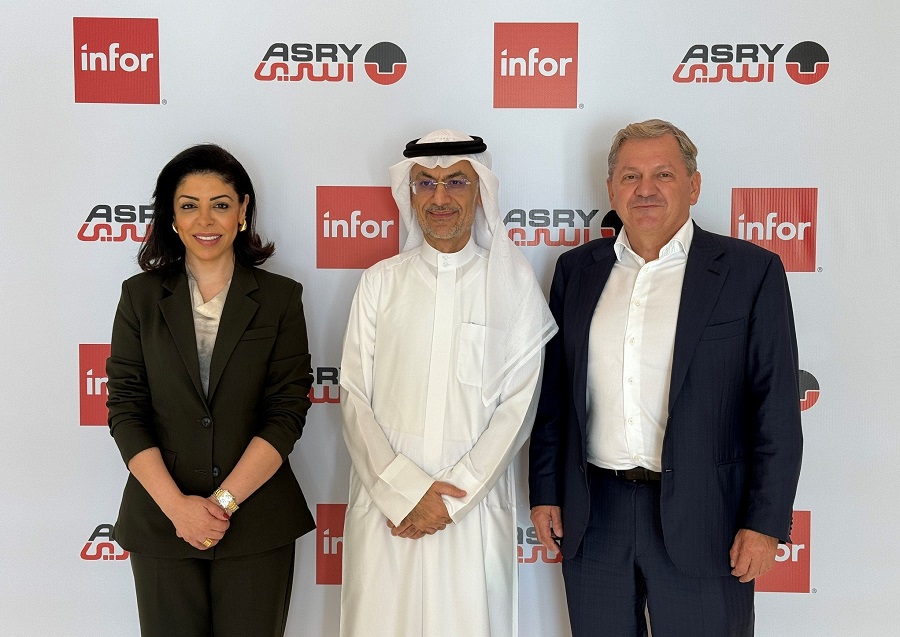 Infor®, the industry cloud company, today announced that Bahrain's Arab Shipbuilding and Repair Yard Co. (ASRY), the leading ship and rig repair yard in the Arabian Gulf, has gone live with Infor CloudSuite Industrial Enterprise, a powerful cloud-based enterprise resource planning (ERP) system that is enabling the company to digitize its business while raising its efficiency, sustainability and ability to innovate.
The achievement was marked by a celebration at the Convention Center of Gulf Hotel Bahrain, Kingdom of Bahrain, on Oct. 24, with the presence of Wolfgang Kobek, Infor executive vice president of international, and Mazen Mohammed Matar, ASRY managing director.
ASRY is the Gulf Region's biggest maritime repair and fabrication facility, specializing in ship, rig and naval repair and conversion, and maritime fabrication and engineering. The company's facilities include a 500,000-deadweight-tonnage drydock, two floating docks, 15 repairs berths, twin slipways, a 2,500,000+-square-meter fabrication area, and a full range of workshops and service centers.
Through installing Infor CloudSuite Industrial Enterprise, ASRY will be able to keep track of orders involving thousands of specialist parts and components, both for servicing customers and for running and maintaining its own operations especially concerning its substantial scale and scope of business. ASRY works with more than 2,000 business partners and typically tracks around 60 to 100 ongoing projects at any one time.
By deploying Infor CloudSuite Industrial Enterprise, ASRY has unified and automated all of its major business functions, including procurement, accounts, and supply chain management. This has enabled it to improve its efficiency, while giving management a single source of truth for all business transactions. Through the solution, ASRY is seamlessly integrated with its partners, allowing it to secure components more quickly, thus improving repair and fabrication times, and enhancing customer experience.
Wolfgang Kobek, Infor executive vice president of international, said: "By embracing the cloud and automating its business systems with Infor, ASRY proves the ability of industry-specific solutions to help organizations boost their efficiency, agility, and ability to serve customers and support the growth of major industries. We look forward to continuing to support ASRY on its digital transformation journey well into the future."
The move to a multi-tenant cloud environment also means ASRY benefits from continuous innovation from Infor, with software updates and upgrades taking place automatically as soon as Infor implements them. The solution was implemented by Infor's Consulting Services team.
Mazen Mohammed Matar, ASRY managing director, said: "By deploying Infor CloudSuite Industrial Enterprise, ASRY has positioned itself for sustainable growth and innovation. We are now realizing enormous efficiency gains through automation, which means we can allocate our staff where they are most needed and gain immense value from our data. We're proud to support Bahrain's maritime industry and be part of the country's ongoing digital transformation."
Learn more about Infor CloudSuite Industrial Enterprise: https://www.infor.com/mea/products/cloudsuite-industrial-enterprise