Warehouse Management
Warehouse Management (WMS) Systems & Software, picking, Third party logistics, Inventory control, TMS, YMS, Cross docking, Virtual Warehouse and Web based WMS for optimal stock control in the warehouse.
BEAUTY RETAILER IS LOOKING GOOD THANKS TO NEW WAREHOUSE MANAGEMENT SYSTEM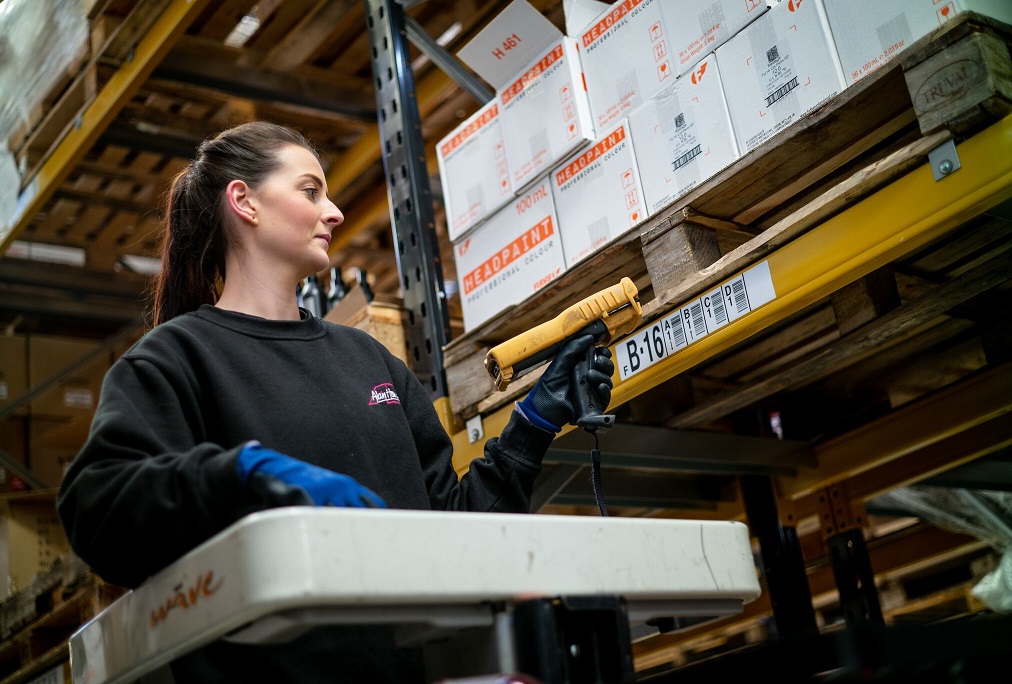 A leading supplier of beauty and hairdressing products has smartened up its customer fulfilment after choosing the Snapfulfil cloud warehouse management system (WMS).
Stockport based Alan Howard operates 25 stores and a thriving online mail order business. The company's 80,000 sq ft warehouse stocks around 20,000 SKUs and, in addition to regular store deliveries, processes between 500 and 800 online orders a week.
Having experienced a period of rapid growth, Alan Howard found that its basic EPOS WMS was struggling to cope. Warehouse manager Nick Horsefield explained: "Our main problem was keeping a handle on stock availability. The old system only provided limited visibility based on out of date data and so we never really knew exactly how much of any line we had in stock at a given time.
"The other challenge was the physical layout of the warehouse, which is spread across four separate buildings. Any warehouse management solution we introduced would need to be flexible enough to handle this unique situation."
After reviewing the market, Nick and his team decided to implement the Snapfulfil Cloud WMS, which could be specifically programmed to meet Alan Howard's fulfilment needs, as well as provide completely accurate live data on stock availability.
Since going live, the Snapfulfil system has driven efficiency improvements of some 15 percent as well as enabled the management team to monitor productivity and establish ambitious yet achievable key performance indicators.
Nick added: "We're fulfilling orders much more quickly and accurately since implementing Snapfulfil. It has given us vastly improved stock accuracy and integrity as well as the confidence to push forward with our plans to grow the mail order business."
Snapfulfil Project Manager, Sarah Hill, said: "The layout of the Alan Howard warehousing operation meant this was a challenging brief that required a great deal of system configuration and testing.
"However, our unique configuration model, subscription model and flexible approach meant there was no up-front cost to Alan Howard and that we can now continue to fine tune the system to keep pace with the business as it grows."