Manufacturing/ERP/MRP
Manufacturing Software News, Case-Study Applications, Product Information, Best-Practice and Thought-Leadership Articles
Cirque du Soleil® Explores Augmented Reality, Powered by SAP Innovation Center Network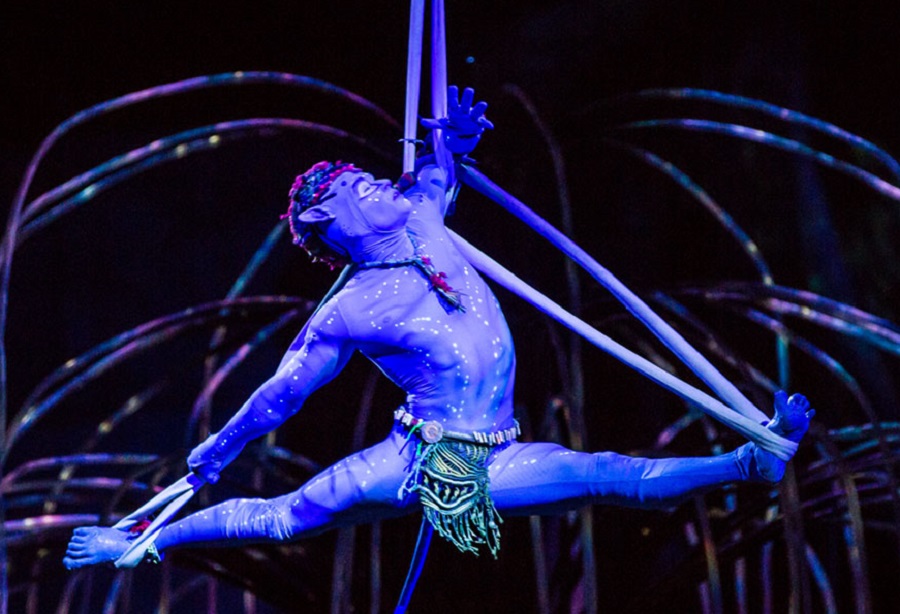 Innovation has always been a keystone of Cirque du Soleil's enduring power to captivate the imagination of spectators. Now, with the help of the SAP Innovation Center Network, they are exploring the use of augmented reality to enhance the audience's experience.
Since its foundation in 1984, Montreal-based circus company Cirque du Soleil has perfected the craft of taking their audience on an imaginative journey – almost into a different kind of reality. While experiencing the spectacular acrobatics, the sounds and lights, the costumes, and the narratives, spectators rarely consider the role technology plays in the performances.
"Creativity and innovation are in our DNA," says Marc Gagnon, head of Enterprise Architecture at Cirque du Soleil. "It's what we've been doing for decades. Using technology as a tool for intentional and frequent innovation is at the core of our strategy to become the world leader in live entertainment."
To realize this ambitious goal, Cirque du Soleil is working with the SAP Innovation Center Network to combine new trends in technology with their expertise in experience creation. From November 6 to 9, Gagnon and his colleagues came to the SAP Innovation Center Potsdam to explore how to enhance audience experience through augmented reality technology. This technology, based on human-computer interaction (HCI) research, augments objects in a real-world environment with computer-based perceptual information, for example visual.
HCI has been an exploration topic in 2018. Upen Barve, head of Customer Strategy and Experience for the SAP Innovation Center Network, says, "We want to find out where the future of enterprise technology with human-computer-interfaces lies and how AR/VR can play a role in an enterprise context."
Machine Learning Makes Augmented Reality Possible
In Potsdam, Gagnon and his team got together with experts at the SAP Innovation Center to ideate together how the augmented reality could be leveraged for experience creation.
"We talked about environment augmentation, about how to enhance the impression of the environment for the spectators," says Liam Mischewski from the SAP Innovation Center Brisbane.
One of the ideas the teams explored is capturing the physical representation of a person and projecting back onto that person a "digital tattoo." This makes it possible for costumes and make-up to be animated and easily changed during the show.
---
Virtual reality aims to replace (usually in its entirety) the users perception of the world around them
Augmented reality aims to enhance (usually by adding to) the users perception of the world around them
---
Computer vision, a particular flavor of machine learning, is the technology behind this application of augmented reality.
"For the digital tattoo, we do facial landmarking of strong feature points like eye position and nose position," Mischewski explains. "We morph those landmarks to get a representation, a digital twin of the face. Now we're discussing how we could use this as an input into future experiences, for example enabling interaction with the audience, whether we can pick up audience reactions to a performance and use that as a feedback to the system."
Partnership Based on Common Values and Trust
"What we are doing with Cirque du Soleil is what we call transformative innovation," says Barve. "It comprises the imagination, development and application of completely new technologies and business models that will hopefully result in breakthrough products opening up new opportunities for our customers and eventually SAP. Therefore, engagements with trailblazers like Cirque du Soleil are extremely valuable to us."
"We came to SAP's office in Potsdam because it is home to a world-renowned innovation center," says Gagnon. "We evaluated many other options but chose SAP Innovation Center because we see it as the NASA among the corporate innovation units. I envy the people working here sometimes."
"Augmented reality is a key stone of SAP's vision for long-term innovation. It can of course be applied in a shop-floor or manufacturing environment, but you have to learn about creating those realities from the masters in the industry," says Barve. "In April this year, we joined Cirque du Soleil for a workshop at their headquarters in Montreal to understand, then explore and plan for desired futures. Engaging with them holds a great learning for our team."
Not only in terms of pushing the boundaries of the possible, but also with regard to the enhancement of the technology: According to the team, the Cirque du Soleil case allows SAP to address specific technical matters. Solving these questions can help the SAP Innovation Center build a solid foundation for a broad variety of enterprise use cases for AR/VR.
The exploration workshop in Potsdam was the most recent cornerstone in a long-term partnership. Cirque du Soleil is not only in the business of creativity and imagination, but also in the business of mobility. Imagine a midsize company moving from country to country with its complete equipment every other week. Four thousand employees are involved in Cirque du Soleil shows to be staged in 27 countries throughout the year.
"Basically, we have 20 mobile businesses on the move all the time," says Gagnon. "You could compare it with a sports league with 20 teams, except that sports leagues don't have to bring the stadium."
In answering the challenges involved that range from tax regulations to logistics, SAP has been a partner to Cirque du Soleil since 1999.
"Our partnership is based on common values," says Gagnon. "Joining the SAP Innovation Center Network here in Potsdam has made that clear to me once again. We have a similar outlook on the future, or rather the possible futures, and the belief that we have to go for big ideas to create the future we want to live in."