Print & Label
Creating legally compliant EU plant passport labels easily in your web browser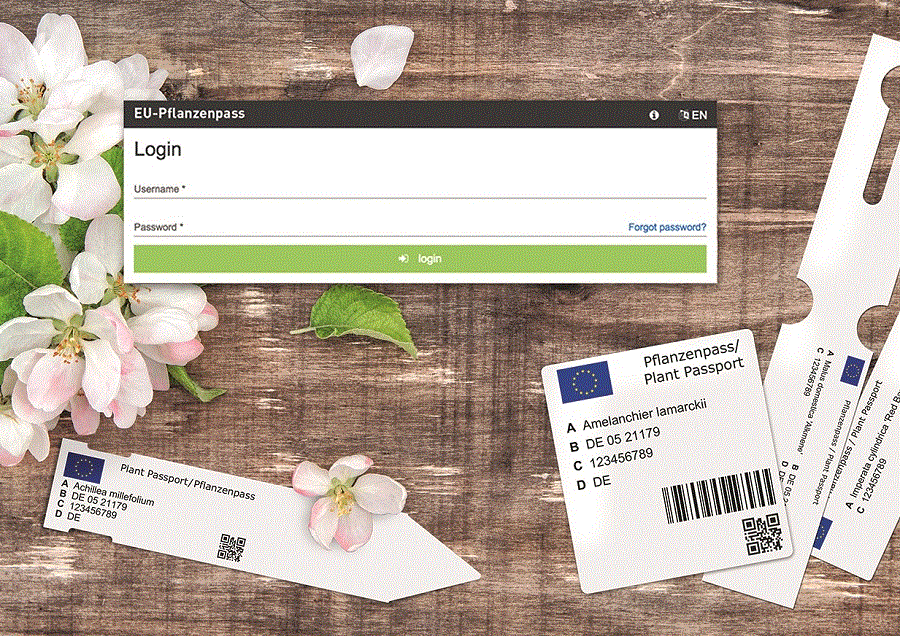 With the EU plant passport directive which has been in place since 14 December 2019, the regulations on the labelling of plants intended for planting have been tightened. Güse GmbH developed the "EU Plant Passport Online", a browser-based software which makes it considerably easier for companies to create legally compliant labels for the relevant plant species. The industry specialist also makes available a wide range of label materials and printing systems.
The declared aim of the EU Controls Regulation 2017/625 (OCR) and the EU Plant Health Regulation 2016/2031/EU (PHR) is to prevent the introduction of none-native pests. The EU plant passport has been defined as the appropriate format or standard. It has been mandatory since 14 December 2019 and makes a significant contribution to ensuring the traceability of all plants intended for planting. Form and content, however, must follow precise guidelines. For example, the botanical name and the traceability code of the plant, the country of origin code and the registration number of the sender must all be specified.
With the new "EU Plant Passport Online" browser-based software, Güse GmbH now provides a convenient and secure way of creating legally compliant plant passports. The software has an intuitive user interface: first you select the print layout from a wide range of templates for the various adhesive, tag or loop labels, and country of origin and traceability code are entered. The software includes an extensive database with a total of 48,000 botanical names, pests and protected areas. Depending on the print layout, the EU plant passport is displayed as PDF for downloading and printing. With a single click, the print commands for the labels can then be sent to the laser or thermal transfer printer of your choice and the PDF files can be saved as proof.
A new feature is the multi-pass function, which allows the EU plant passport to be created quickly and easily, even with several plant names. This means that commercial batches containing mixed plantings such as trays of herbs, bouquets and mixed plant pots can now be declared in line with the standard using an EU plant passport.
The software has minimal system requirements – all you need is internet access and a suitable label printer. Users are provided with their login details with the order confirmation and can then immediately access all functions. The software, available in German, English, French, Italian and Dutch, only costs 7.99 euros (plus VAT) per month.
Güse offers complete solutions and a wide choice that includes many different high-quality adhesive, tag and loop labels from well-known manufacturers and from the company's own production in a wide variety of designs. These are available with a correctly positioned and scaled EU logo or as blank labels as required. The company also has a choice of powerful and economical laser and thermal transfer printers of various performance classes.
For more details go to https://www.guese.de/plant-passport-online